Social Listening & Social Monitoring: What's the Difference?
Brynne Ramella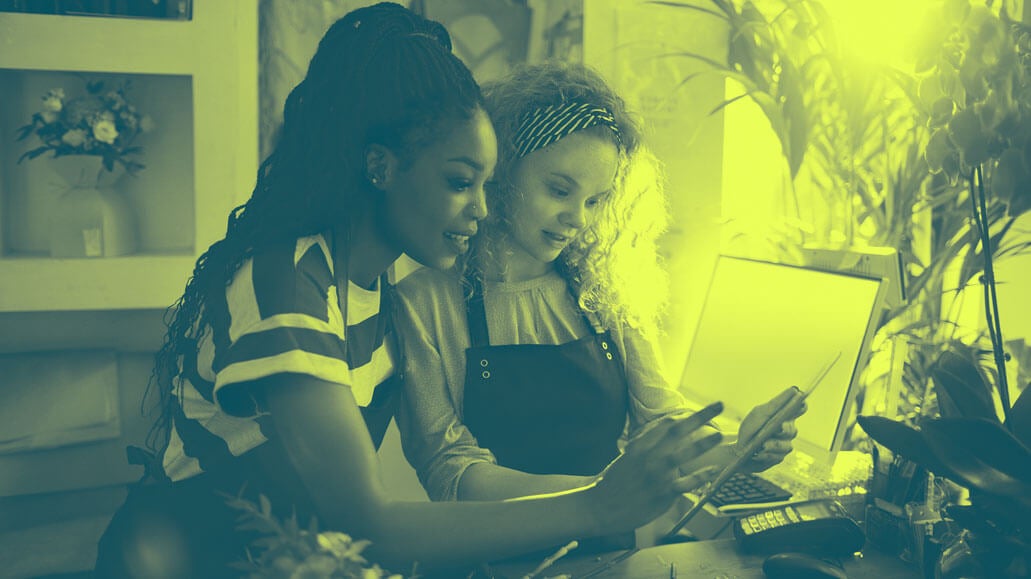 A majority of your online reputation management takes place on social media. In order to know what's being said about your business online, you need to have proper strategies in place. As SurveyMonkey says, 91% of people believe that companies should fuel innovation by listening to their customers.
Social media monitoring and social listening are two of the best strategies for your business to choose from. In order to best utilize both of these practices, your business needs to have a clear understanding of each of them.
In this article, we'll teach you the differences and benefits of social media monitoring and social listening through the following sections:
What is Social Media Monitoring?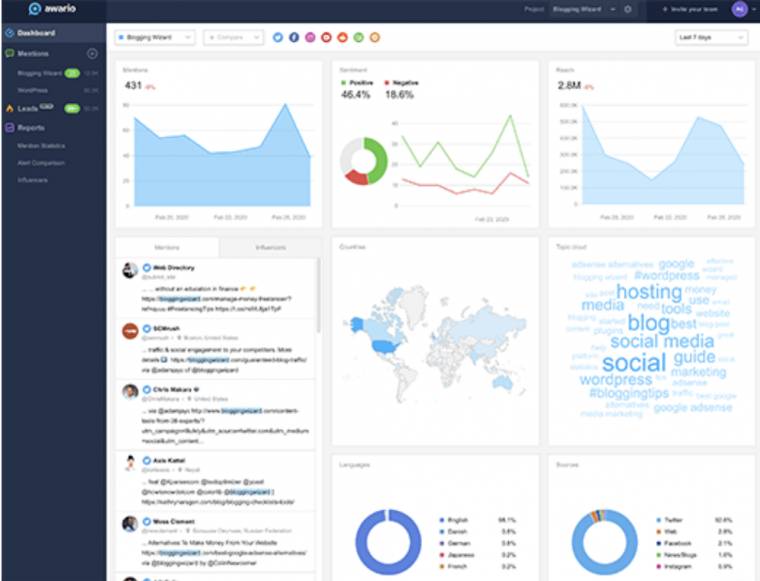 Social media monitoring is the process in which a user can listen, track, and gather relevant content across social media. This allows companies to pinpoint relevant trends, track competitors, and identify general customer sentiment. Users can monitor content through direct mentions, comments on posts, hashtags, and more.
Oftentimes on social media, users will mention a specific brand without tagging them. Untagged mentions will not trigger notifications on your social media profiles. Social media monitoring tools have the ability to track and collect these for you. That way, your team has a complete understanding of what's being said online.
What is Social Listening?
Social listening refers to monitoring the internet for both tagged and untagged mentions of your name. This can provide insight into your competitors and reveal related keywords. These can be used to provide a leg-up for your business. The next step in the process is to take the actionable data pulled from those conversations to make informed decisions.
Businesses can learn a great deal from conversations around both their own brand and the competition. If you're wondering how to use social listening, it allows you to stay in control of your narrative. This allows you to see what's working or not for your competitors. It ultimately leads your team toward a successful future.
Social monitoring is often the first step for many businesses. It's necessary in order to keep up with comments and maintain your social media presence. Social listening goes a step further than simply monitoring.
In today's always-on world, social media is one of the best places to extract critical insights and drive revenue. You need to make sure you can monitor and respond anywhere the voice of the customer has influence.
What are the Benefits of Social Media Monitoring?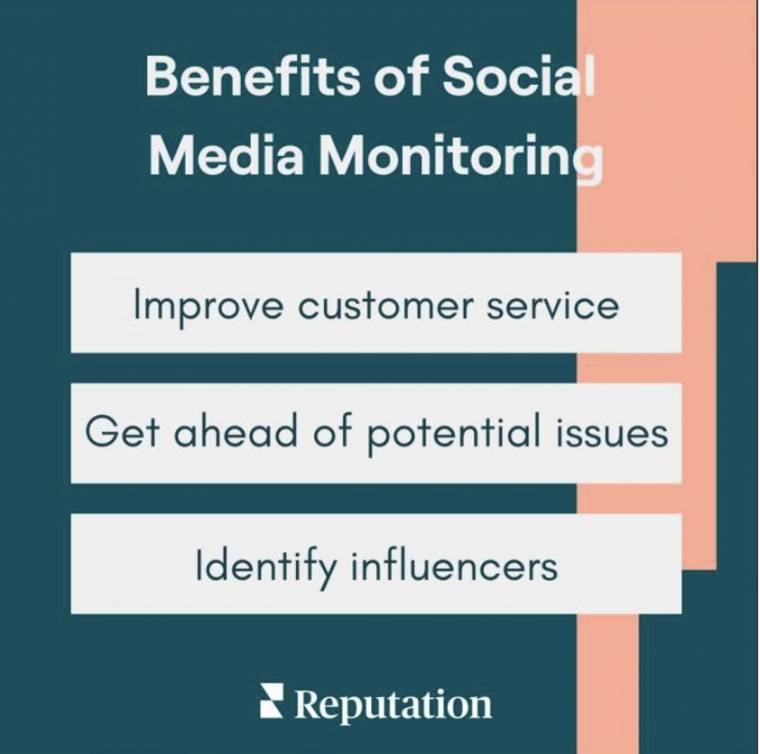 Whether you're a small business or a large enterprise, people are talking about you on social media. Without any kind of social media management software, it's challenging to keep track of every mention across all platforms. For that reason, social media monitoring provides a myriad of benefits to businesses. Here are a few advantages your team can expect when you implement social media monitoring.
Improve your customer service offering. With modern technology, customers increasingly opt to reach out to businesses on social media instead of through traditional customer service channels. With the nature of social media, customers expect a prompt response. With the right social media monitoring tool, you'll immediately be notified of any comment or direct message. That way, a member of your team can respond in a timely manner. That can lead to an increase in customer retention. Hubspot says that 80% of consumers use social media to engage with brands. On top of that, 60% of customers who complain on social media expect a response within an hour.
Get ahead of potential crises. Customers aren't shy about sharing complaints on social media. But if there are any trends within those complaints, that is something to make note of. With social media monitoring tools, you can easily collect comments with similar themes and act on whatever issue is at hand. You can execute a crisis management strategy to ensure that those issues don't spiral out of control.
Identify potential influencers. Finding brand advocates is a hugely beneficial addition to your marketing strategy. In fact, 63% of marketers intend to increase their influencer marketing budget in 2022. Social media monitoring tools are a great way to identify these influencers.
Related: Social Media Profile Checklist for a Stronger Online Reputation
What are the Benefits of Social Listening?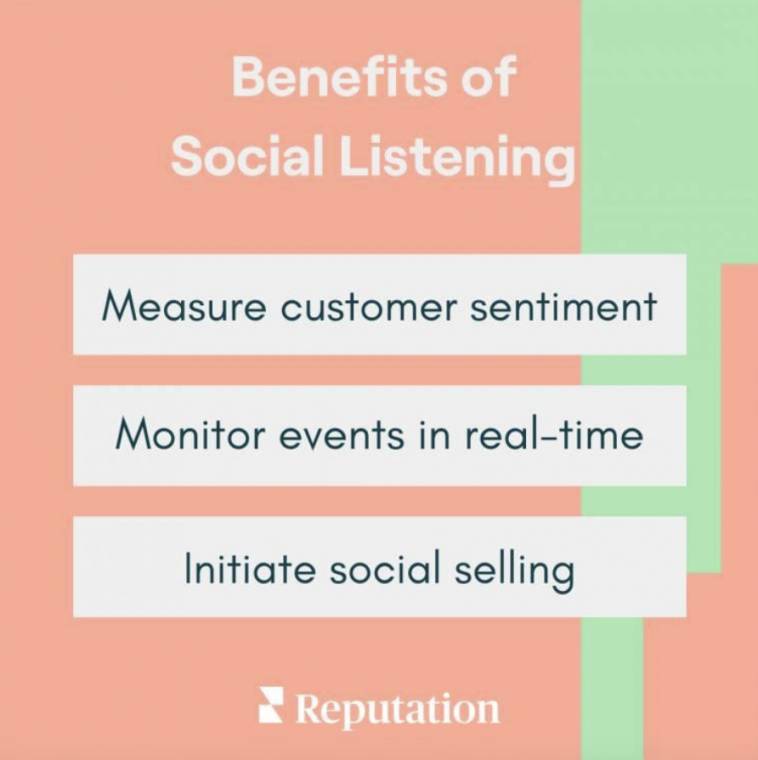 While some of their benefits overlap, social media listening has some distinct benefits over social media monitoring. Here's a look at a few:
Measure customer sentiment — With a tool like Reputation Listen, you can track the general sentiment of customer posts and comments. We offer a 200-point sentiment scale with an added emotion analytics dashboard with live sentiment analysis. That way, you can see what words are coming up the most and the general feeling around them. This will allow you to see how customers regard your brand in a crisis. It can also show your team if your posts are meeting the issue with an adequate response.
Monitor events in real-time — By tracking sentiment, your business has the opportunity to follow events in real-time. This can be anything from a product launch to a conference. Social listening tools have the ability to track untagged conversations about your brand that you might have missed without them. With that insight, you'll be able to improve your team's reaction time and deploy necessary recovery measures. Monitoring this "in the wild" feedback ensures you can identify threats before they impact your brand.
Initiate social selling — Social selling refers to leveraging those conversations as part of your business's sales process. For example, let's say your social media manager sees a potential lead discussing something within your industry on Twitter or Facebook. A social listening tool can flag that conversation for you. This allows you to reach out directly with helpful information about your products or services. You don't even need to be tagged in the conversation to begin the process of social selling.
What's the Difference Between Social Media Monitoring and Social Listening?
While they may seem to serve the same purposes, social listening and monitoring are two completely separate marketing strategies. Social monitoring is the "what" that people are saying and social listening is the context around the "why." They're both equally beneficial, but there is a time and place for both in your business initiatives.
Social listening is the process of collecting your brand's social media mentions, shares, comments, and other data. The final step of the process is to analyze that data. That way, you can learn how to make better business decisions and ultimately improve your customer experience. Social media monitoring is identifying your business's mentions on social media sites so you can respond quickly.
The long-term strategy of social listening involves taking the information learned from everything on various platforms. You can subsequently use it to build business plans around innovation and improvement. This data will give you a clear idea of why customers engaged with your brand in the way that they did. You can take the feedback from those social media interactions to continue to refine your customer journey and overall user experience.
On the other hand, businesses can leverage social monitoring as part of a more short-term strategy. This process is all about connecting with individual customers or prospects.
Your social monitoring tool of choice will notify you whenever someone directly contacts your business on one of your profiles. You can then respond in a timely manner right in that tool. This makes social monitoring an excellent option for customer support teams.
Related: 6 Reasons to Have a Unified Social Media Management Strategy
It should also be noted that social listening is largely an automated process. With our tool, you can set up dashboards to monitor for the keywords you're interested in. They can also track the sentiment around those particular phrases. Reputation Listen will then do the work for you and send you instant alerts when something changes.
Social media monitoring is more of a manual process. Your tool of choice will still monitor all social media mentions and send you notifications when a new one comes in. At that point, a live person needs to take over to respond.
When it comes to social monitoring, every response to a customer needs to be authentic and customized to the current situation. This isn't a situation where you should schedule posts as a response.
Use Reputation for Social Listening and Social Media Monitoring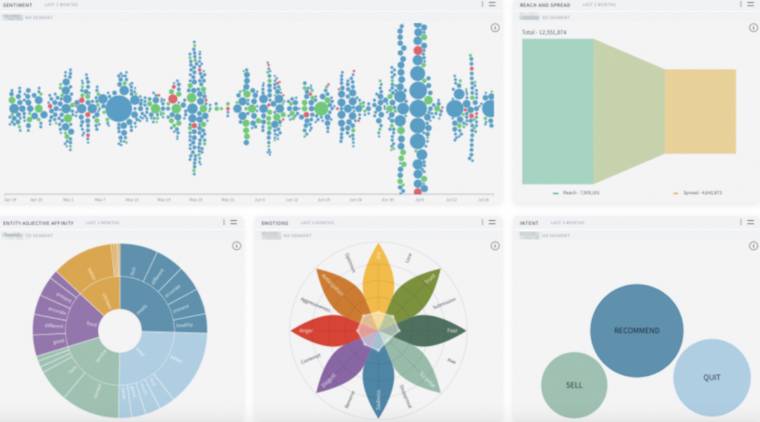 Reputation provides a Social Suite that offers you complete ownership over your online presence. That means one place for all of your critical experiences. Our tools are quick to scale and easy to launch marketing campaigns and engage with your target audience.
We can help you create, build, launch, and track messages across all of your social media channels. Our tool allows you to save time by giving you the ability to schedule content like photos and videos. We can also help you to post directly to channels and analyze metrics from all social media posts. With our acquisition of Nuvi, we can now provide you with better tools to improve brand loyalty and achieve growth.
Simply put, our Social Suite product can help you supercharge your social media presence. We offer an all-in-one platform that enables you to have a single view of Facebook, Twitter, and Instagram activity. Say goodbye to social media management tools that only solve a portion of your needs.
Contact us for a demo and take your social strategy to the next level.