How to Do Social Media Monitoring in 60 Minutes a Week
Reputation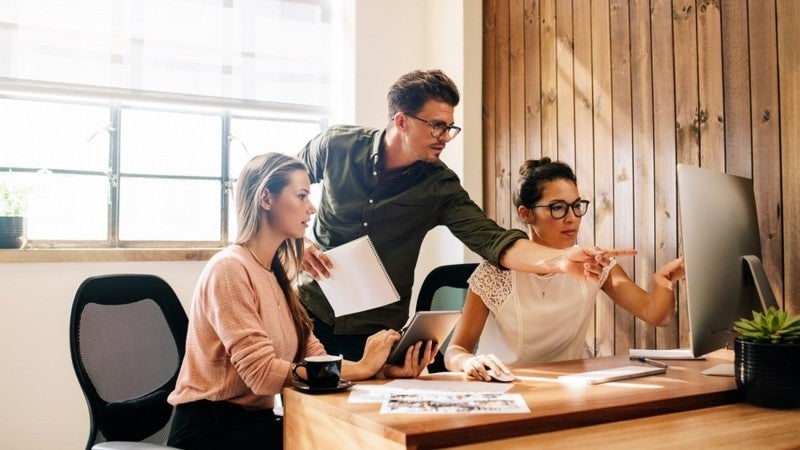 If you're spending more than 60 minutes a week on social media monitoring, you are likely wasting precious resources that you could use elsewhere.
Monitoring and responding to every conversation your customers are having about your brand is critical to business growth. If you aren't doing this, you are at risk of losing customers and, worse, damaging your reputation. According to a Gartner study, failure to respond to customers via social channels can also result in up to a 15% increase in churn rate.
But, since your customers are likely posting in multiple areas such as social media sites, review sites, blog comments, Q&A sites and more, keeping track of every conversation can be tedious and time-consuming. It may also be impossible to capture all of the mentions in real time as 60% of company mentions occur when you are not at the office.
Further, only 9.2% of tweets actually mention companies, which means that 90.8% of your customers may be talking about your company without you even knowing it. Add to that, if you have several brands or locations, tracking customer feedback can become a full-time job (or even an impossibility) that cripples productivity and your marketing budget.
How can you keep up with the conversation, save company resources and still preserve your brand's reputation in under 60 minutes a week? Thankfully, solutions exist that simplify social media monitoring and make it easy for businesses like yours to track and respond to customer feedback — and it can all be done in 60 minutes a week or less.
Social Media Monitoring Using an Online Reputation Management Platform
One of the easiest ways to slash your social media monitoring time from hours to minutes is to leverage automated tools. This is especially true if you run more than one physical location and multiple team members are managing your online presence. The right solution can save time and provide company-wide visibility into what your customers are saying across various platforms.
If you want to automate most of the process to get it down to one hour a week (or 10-12 minutes each workday), you need a unified dashboard where you can see all of your mentions, create and use pre-approved reply templates, and easily manage your replies and messaging. By working with an online reputation management platform, you or your employees can monitor, reply and send messages to multiple people on various sites, all from the same place.
The value of an all-in-one platform solution lies in its ease of use in unifying data. From a centralized dashboard, you can:
Monitor mentions across the web — from reviews to social mentions to any conversation where customers or consumers are mentioning your brand.
Respond in real time to mitigate company backlash. Monitor negative comments rapidly and respond immediately from within the same dashboard. Quick response times improve customer experience and minimize negative brand attention.
Respond to comments quickly with template responses that have been pre-approved by your organization.
Get a real-time view of every web-based comment mentioning your brand across all third-party sites, and get a status on unanswered messages, replies and more.
Train employees easily on customer service replies and communication and monitor their progress.
The Business Case: Online Reputation Management and Social Media Monitoring
We recently determined that online-sourced sales for businesses who took advantage of online reputation management platforms grew 24% faster than those who didn't. If you want to learn more about how you can preserve your online reputation and position your company for maximum growth, download our One-Stop Guide to Online Reputation Management.
Leading UK-based restaurant and pub company Mitchells & Butlers recently adopted our online reputation management platform which helped the establishment to consolidate customer feedback and respond to messages promptly for its 1,600 locations. It also allowed more than 2,000 users to access the platform and work from one dashboard which was visible to all users.
As a result of adopting our solutions, Mitchells & Butlers improved its Reputation Score by 100 points, saw a 660% increase in review response, increased engagement and average feedback scores, and improved customer experience. Managers now receive valuable feedback to inform their products and marketing.
60 Minutes = Improved Customer Experience and Revenue Growth
Customer conversations are going on with or without your participation. Neglecting the conversation can damage your reputation and halt sales. Joining the conversation humanizes your brand and helps your customers connect with your mission and values. This improves the customer experience and boosts your reputation in your marketplace, leading to increased exposure, leads and sales.
Find out more about our online reputation management solutions here, and start streamlining your social media monitoring campaigns and improving your online reputation.