Why and How Businesses Should Gain Control of Data in the Wild
Reputation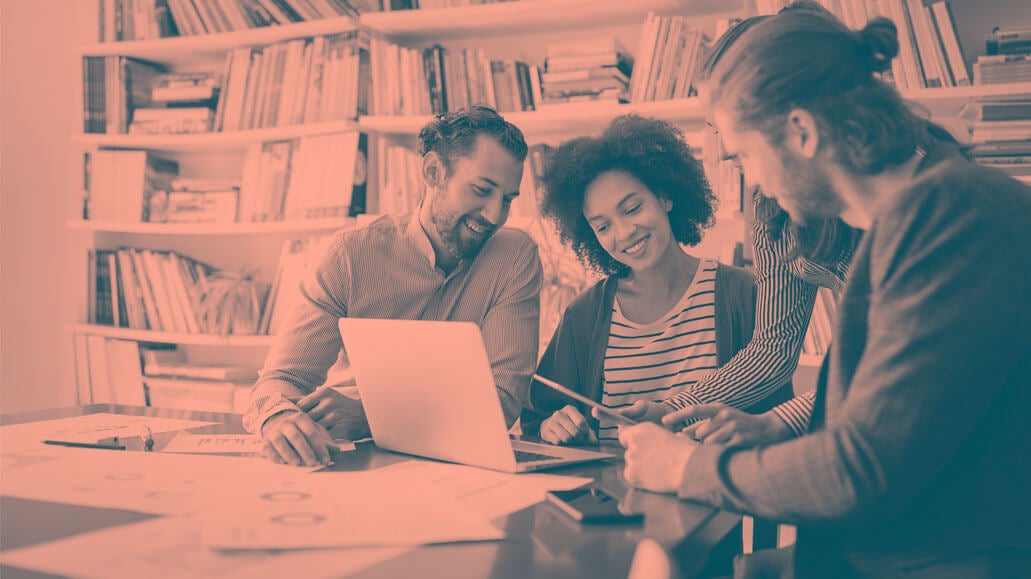 It's time for brands to tame their data in the wild.
Traditionally, brands have relied on surveys to understand what customers think of them. You see it all the time, often after you buy a product or use a service.  A company emails or texts us to complete a survey asking about our experience. These surveys are a form of "structured data," meaning that a company formally designs an instrument to collect customer feedback. This kind of feedback is essential. But it represents only a sliver of what customers say about you in the everyday world on social media, online chats, and so on – or "data in the wild."
The explosion of social media, online forums, and the like has provided brands with many more opportunities to acquire and analyze data that is not a result of a carefully constructed survey. This data in the wild, also known as unstructured data, yields the type of raw insight into customer sentiment that a research question simply cannot answer. It's also prolific: according to IBM, as much as 80 percent of business data such as customer feedback is unstructured. That's a lot of data living in the wild!
Data in the wild is uncontrolled by brands, making it particularly valuable and kind of dangerous – valuable because it's an unadulterated reflection of online reputation, and dangerous because it's, well, an unadulterated reflection of online reputation. Indeed, in the feedback economy, a single customer review can make or break a business.
In Forrester's recent report, The Forrester Wave™: Customer Feedback Management Platforms, Q2 2021, Reputation was recognized as a company that places "the importance of data sources like ratings and reviews and brand reputation in leading customers to engage and do business with a brand – something that other CFM vendors don't focus on." This is another critical milestone in our quest to harness the power of unstructured feedback
At Reputation, we also recently commissioned Forrester Consulting to assess how well marketers capitalize on the value of data in the wild – formally referred to as unstructured data in Forrester's study. The study showed marketers have a big opportunity to harness the value of data in the wild.
Related: How the Reputation Approach Got Us Recognized By Forrester— Our Take
There's a Big Disconnect with Data in the Wild
Forrester surveyed 152 digital marketing or customer experience decision-makers in the U.S. The study revealed a pretty telling disconnect:
On the one hand, 84 percent of decision-makers see the value in unstructured data and consumer feedback. And 70 percent believe unstructured data is important in meeting customer experience (CX) goals.
But only 30 percent of data collected is unstructured, which means businesses are missing an opportunity to tap into the value of unstructured customer data.
Additionally, nearly 40 percent of decision-makers feel that their organizations are too focused on quantitative data. As a result, they're leaving a trove of qualitative data-based insights on the table.
The Forrester study offers some insight into why businesses are not tapping into the rich vein of unstructured customer data as well as they should: data in the wild comes from many sources, and businesses are struggling to get their arms around it. They collect customer feedback across an average of six touchpoints and store across approximately 5.5 tools, but 42 percent struggle to make sense of customer feedback and data that they collect.
Think about it. Most people I know have multiple social media accounts. They may spend the majority of their time on one or two of them, but on any given day, they're all over Facebook, LinkedIn, and Twitter (for starters) sharing and reading what their friends have to say, and those conversations sometimes include a comment or two about a brand. Consider the effort it sometimes takes for one person to keep up with the world on social media. Now imagine how hard it is for a business to understand what you and your friends are saying about them on those social channels – not to mention Clubhouse, Snapchat, TikTok . . . and many others. No wonder it's a struggle!
Related: Reputation Made Forrester's Elite List of CFM Vendors in the Now Tech VoC 2021 Report — Here's Why
The Artificial Intelligence Solution
The feedback economy is too big and complicated for businesses to try to corral data in the wild with yesterday's technology, but that's what many decision-makers are doing. Forrester found that only 32 percent of decision-makers currently use a unified data analytics tool to aggregate these disparate data sources. That, to me, is a huge opportunity for businesses to leapfrog their competitors with technology – specifically artificial intelligence (AI).
At Reputation, we believe tapping into the power of artificial intelligence (AI) is key to realizing the value of unstructured data. For example, it's impossible for people to manually track the vast universe of customer comments left every day on a business's social channels, Google My Business (GMB) listings, website, and other touchpoints. But AI can do all the heavy lifting. For instance, natural language processing, a form of AI, consists of algorithms that convert unstructured "natural language" text into structured data that a data scientist can analyze programmatically.  Reputation recently relied on natural language processing to sift through 348,000 patient ratings/reviews and detect patterns in patients' comments about hospitals and physicians. Then, we used that data to determine which factors influence how patients perceive physicians and hospitals during the Covid-19 pandemic.
Many other AI tools exist to help businesses make sense of data in the wild. For instance, we also rely on predictive analytics to help clients understand what's around the corner. For example, our platform can tell an automotive dealer or retailer that, based on our analysis of trending customer sentiment, they're going to experience a drop or improvement in satisfaction levels in a particular store or dealership. This kind of data helps a business nip potential problems in the bud.
AI in and of itself is not the answer. To maximize its value, businesses need:
A single platform to collect, house, and report both unstructured and structured data so that businesses have a single source of truth for all feedback. In addition, this platform should include a user-friendly dashboard to report insights.
Humans in the loop to make recommendations based on what AI reports.
At Reputation, our interaction-to-action platform translates vast amounts of solicited and unsolicited feedback data into actions that companies use to learn from and grow. Thousands of global organizations rely on the patented algorithms behind Reputation Score X™ to provide a reliable index of brand performance to make targeted business improvements.
Keep Reading: How to Drive Organization-wide Support for CX Management: A Q&A with Forrester Senior Analyst Faith Adams