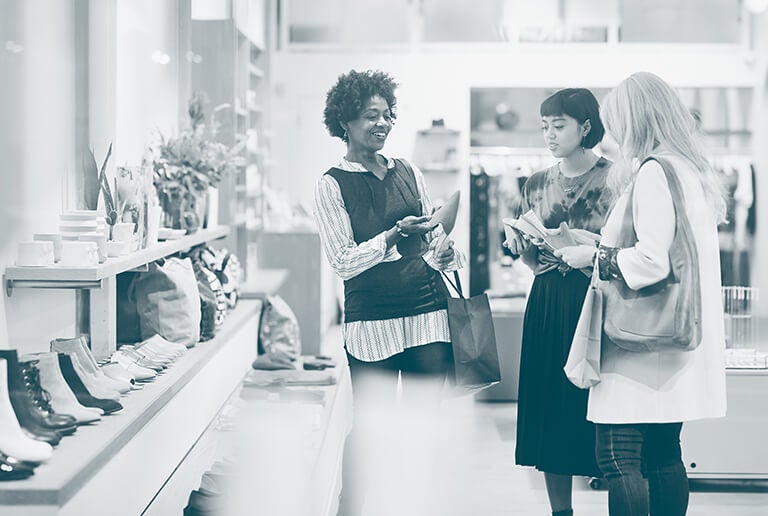 Manage the Entire Retail Customer Experience with Reputation
Increase visibility, customer loyalty, and understand consumer sentiment to grow your store's revenue.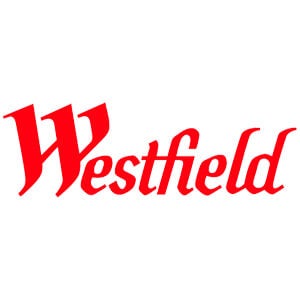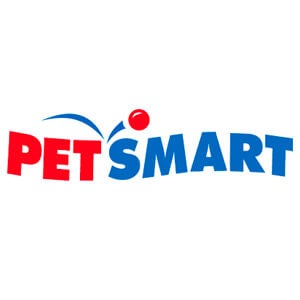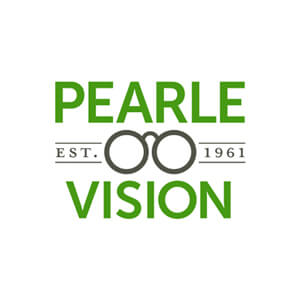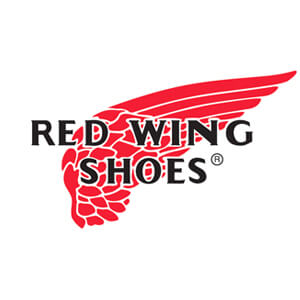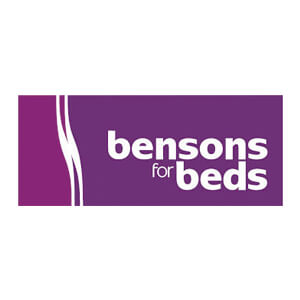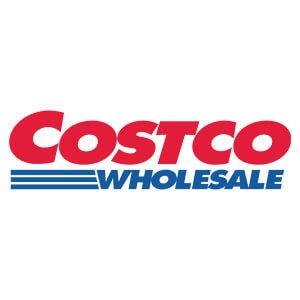 Retail brands globally trust Reputation to improve their Customer's Experience
The importance of Retail brands managing their online reputation is paramount:
of customers' reference reviews before buying a product.
of consumers who search for a local business visit them within 24 hours.
of buyers still prefer to buy from a physical store.
higher sales growth from brands that leverage Reputation.
Solutions for the Retail Industry
Boost Search and In-Store Foot Traffic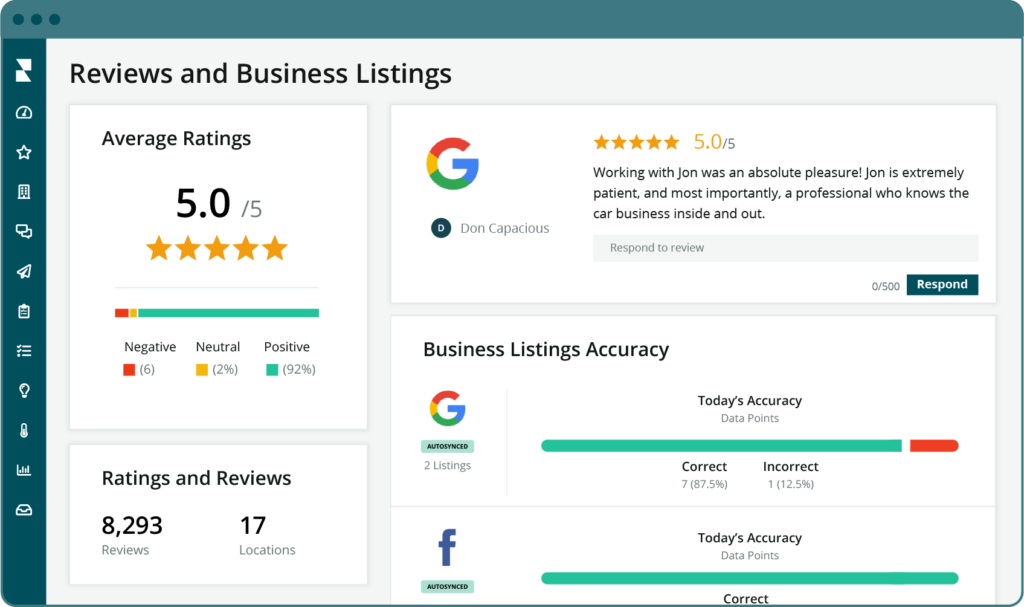 Outrank your competition in local search and attract customers with accurate location listings, great reviews, and high star ratings.
As a foundational element of our SEO strategy, Reputation delivers tremendous value to Orangetheory by ensuring local communities have accurate, timely information about nearby studios and alternative services. This helps keep members engaged and active, providing a competitive advantage for Orangetheory now and in the months ahead.

Jay Bolling, Tombras Agency,
Orangetheory
Leverage Surveys to Improve In-Store Customer Experience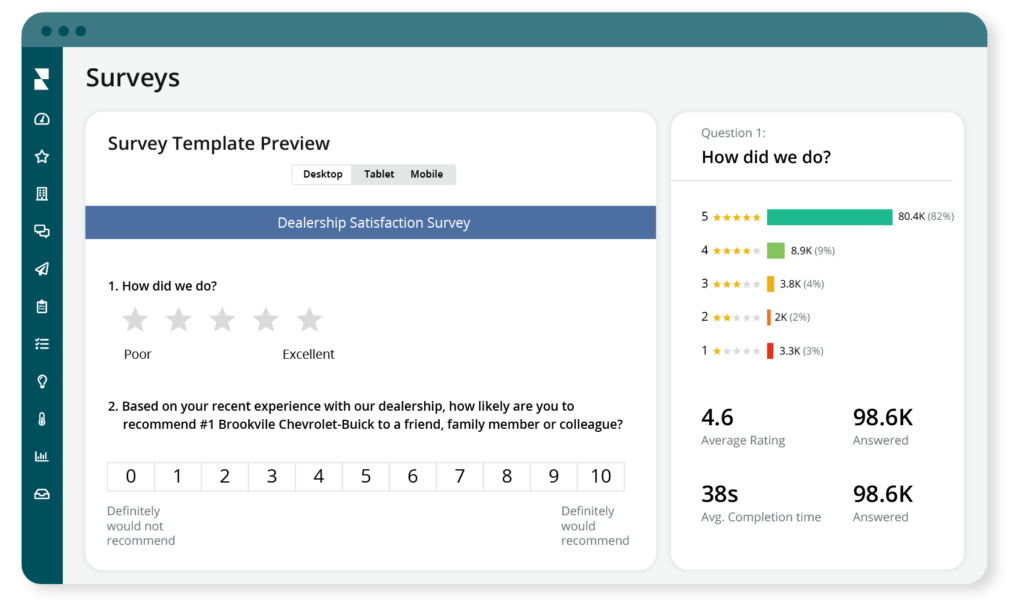 Send automated surveys, understand and action on shoppers' feedback making improvements from staff to stores and communications to customer experiences.
[Reputation] enables you to manage and optimize the most critical marketing tool in your toolbox—word-of-mouth—and provides insight into your fleet's performance and how well your frontline associates are optimizing your brand experience.

Doug Zarkin, Chief Marketing Officer,
Pearle Vision
Social Listening to Stay Ahead of the Latest Retail Trends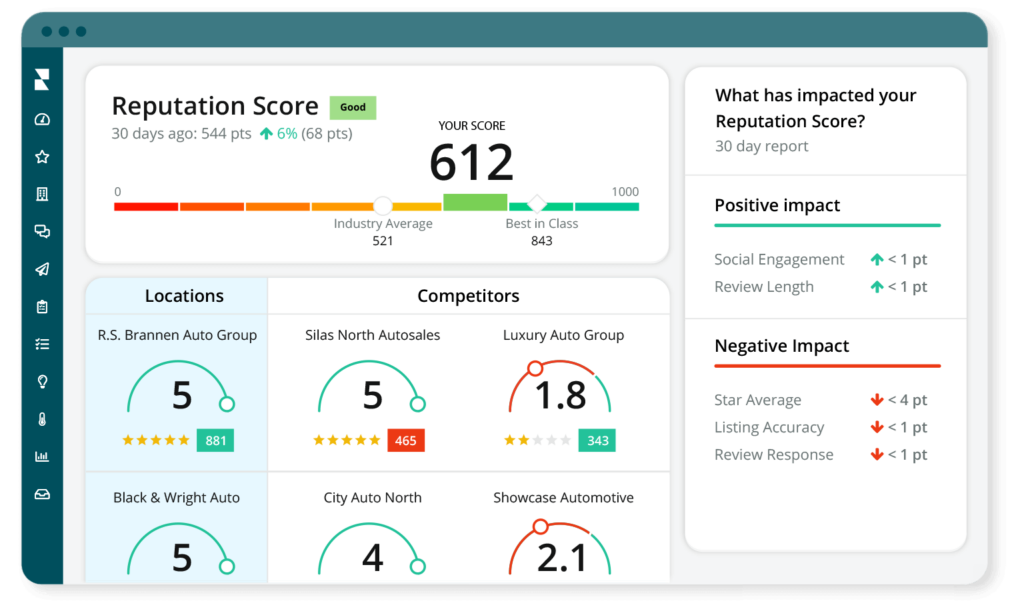 Listen to your customer's interests and their buying patterns to optimize everything from digital promotion to in-store displays.
We really needed to understand our customers better, so we sought a solution whereby we could listen and respond to all customers to generate insights to inform our decision-making.

Michael Scarfe, Research Manager,
Scentre Group (Owner and operation of Westfield in Australia and New Zealand)
Centralize Feedback Down to the Store-Level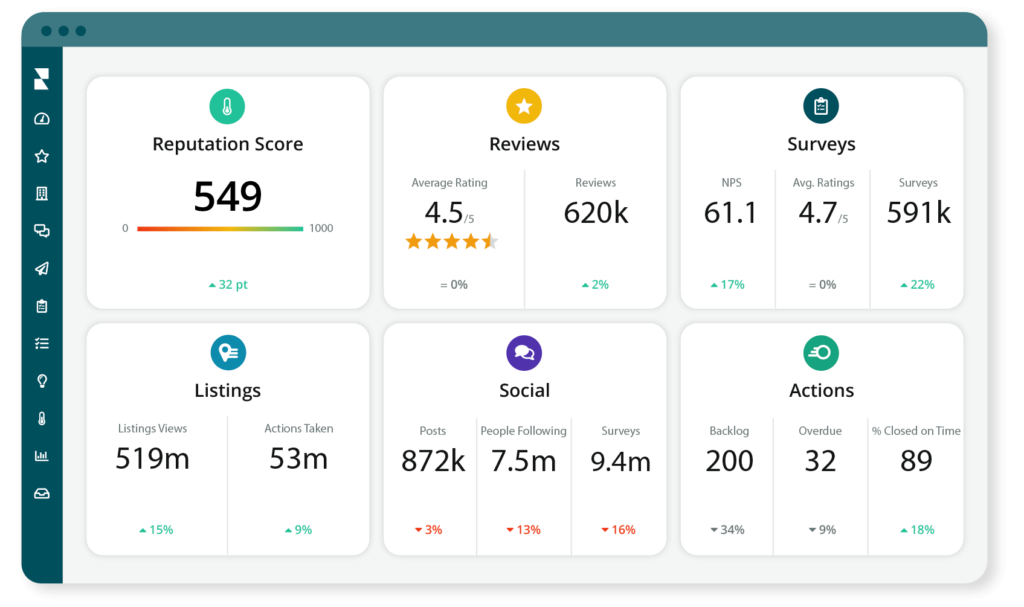 Our centralized platform lets you spend more time selling cars and less time managing systems and tools for your dealership.
The best way to fully understand on-site customer experience is to apply AI, natural language processing and machine learning to the vast cloud of unprompted, unstructured data on the social web.

Dr. Brad Null, Chief Scientist,
Reputation
A Centralized Platform to Manage and Grow Your Business
Effortlessly manage your online reputation and customer communication from one location.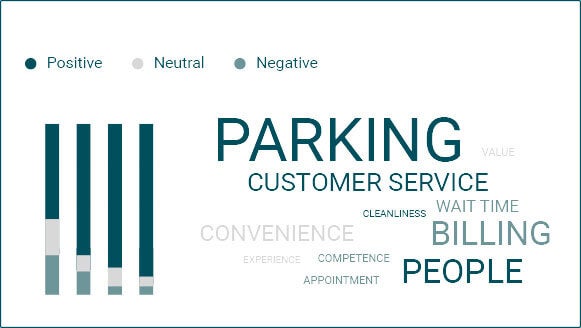 Competitive Intelligence
Collect and analyze all of your competitors' online customer feedback and track exactly how you compare—all in one simple dashboard.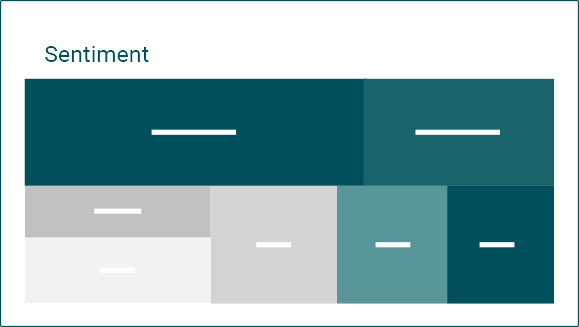 Social Suite and Listening
Understand customer sentiment, post performance and ROI to optimize and exceed expectations.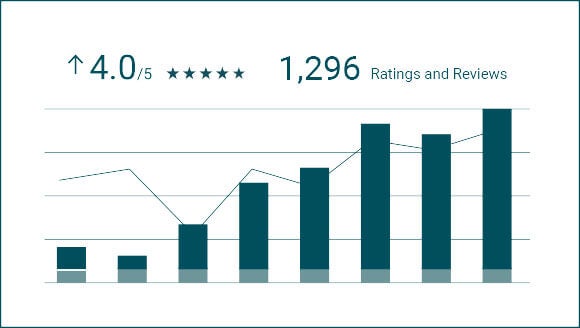 Reviews and Review Booster
Monitor and respond to customer feedback across hundreds of review sites — while increasing ratings by more than 15%.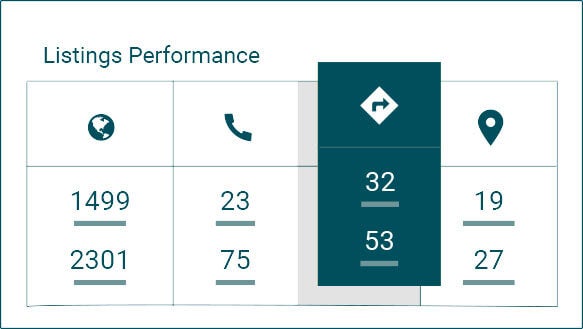 Business Listings
Our research shows that complete and regularly updated business listings get 500% more views than those that are inaccurate or incomplete.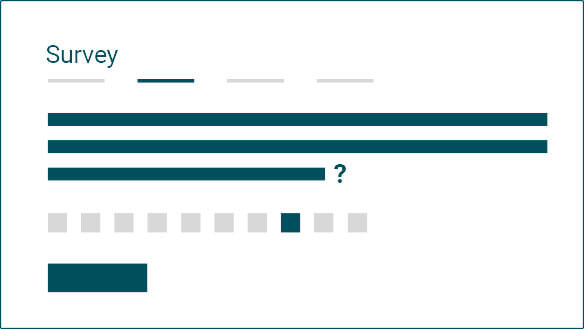 Surveys
Increase your customer feedback volume 5 to 10x. Our next generation surveys get you more responses, turn sentiment into action and help you amplify your feedback where it matters most.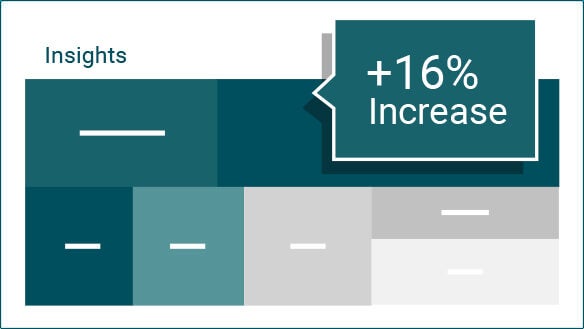 Insights & Actions
Break down sentiment and analyze all of that feedback to identify trends and topics in real-time.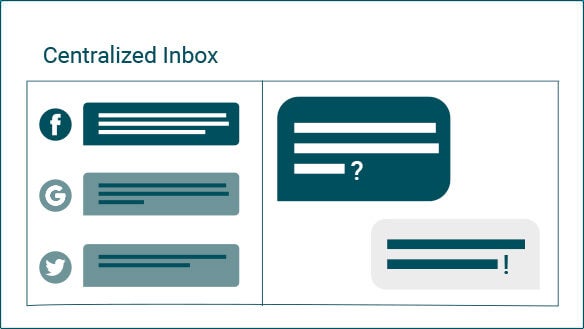 Messaging
Chat with customers and prospects via text message, Facebook Messenger and other popular channels —all from one central inbox.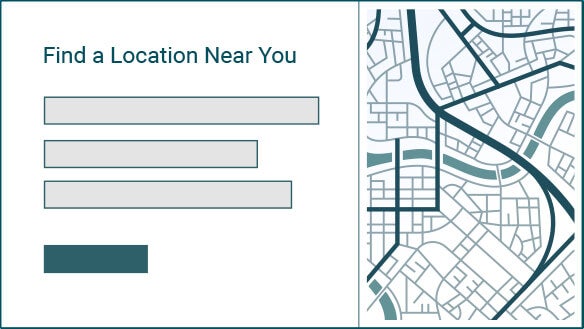 Location Pages
Get found and convert more customers across all of your locations with online reputation management.
Additional Retail Resources
Articles, Guides, Reports & Videos
Articles, Guides, Reports & Videos