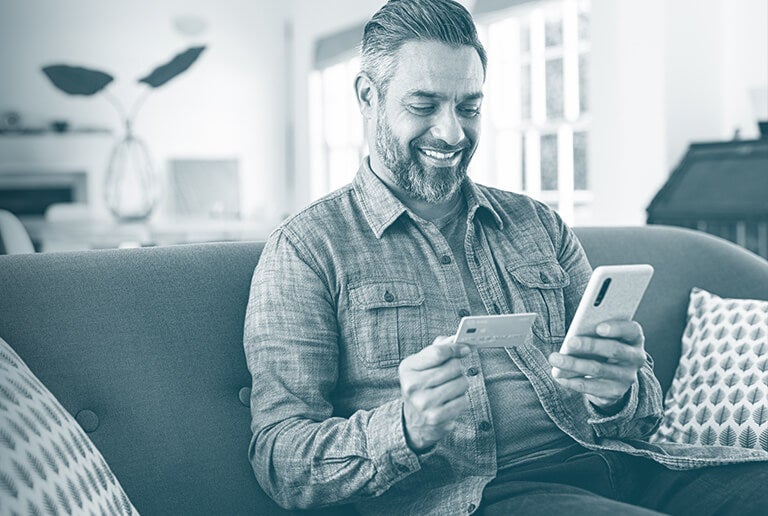 Financial Services:
Build Trust With A Better Experience
Create relationships that last with competitive data and consumer feedback from acquisition to loyalty.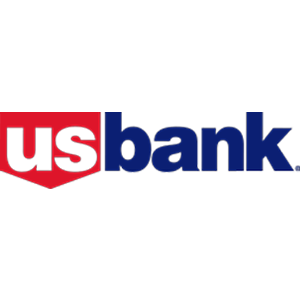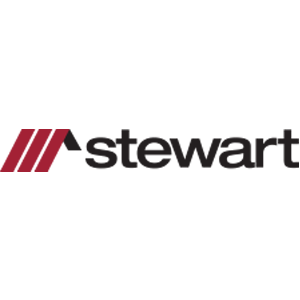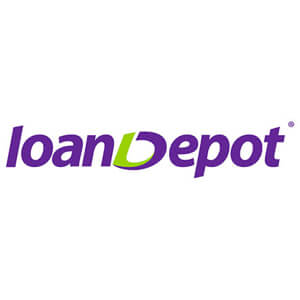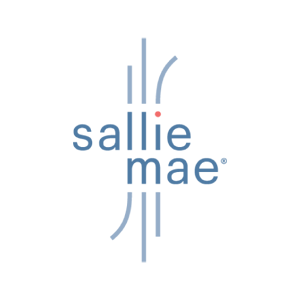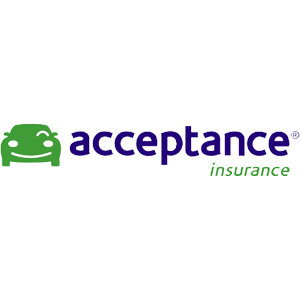 The Banking Industry Is Fiercely Competitive
Our software provides insights to help land new accounts and drive customer loyalty in a digital-first world.
of consumers say it is important to have a local branch presence available to address problems.
of financial services companies say improving CX is a business priority to stay competitive.
of consumers say they would open an account with a competitor if they better addressed their needs.
say their banking decision is influenced by their trust in the brand.
Solutions for the Financial Services Industry
Deploy Customer Feedback Surveys and Improve With Actionable Insights
Send, analyze, and operationalize survey responses all from one platform. Utilize customer feedback to gain insights into your business and take action.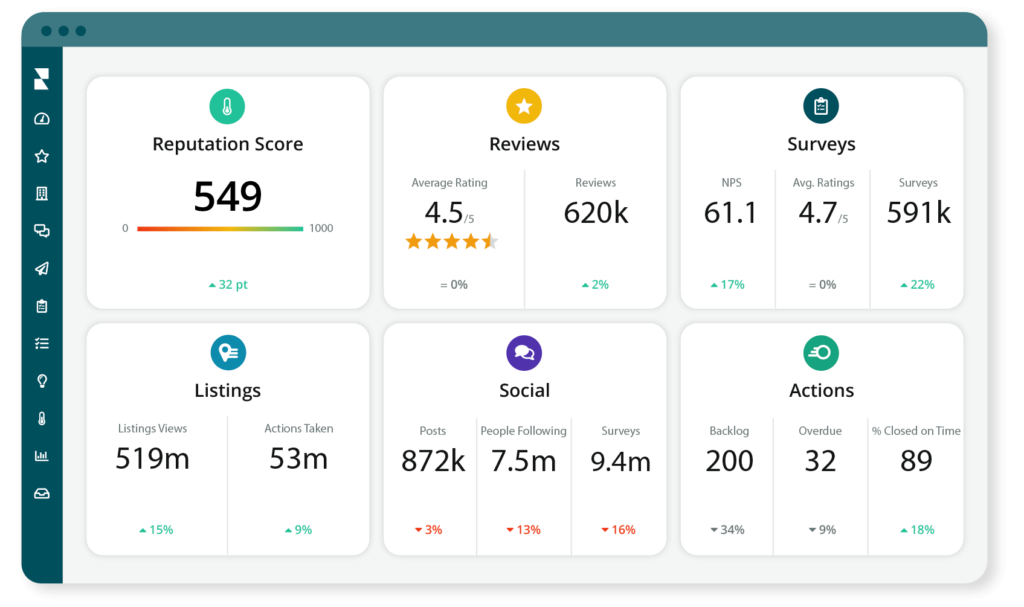 Aggregate and Analyze Customer Reviews on Public Websites
Get the full picture by collecting unsolicited customer feedback from social media sites, online ratings, and reviews.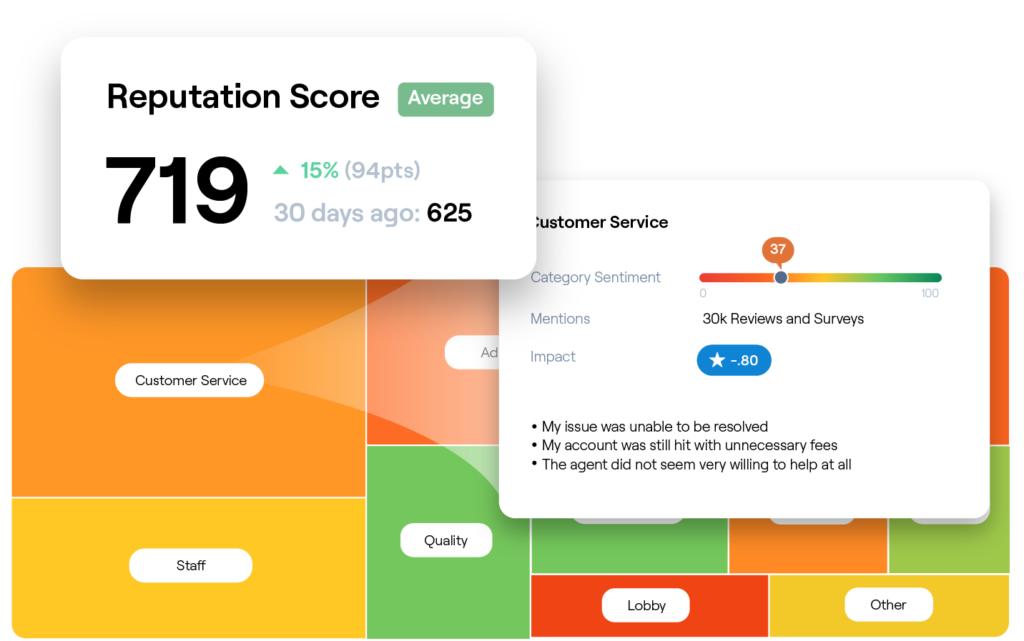 Gain a Competitive Advantage and Become a Top Performer
Understand your competitors' strengths and weaknesses to benchmark your bank against the competition and see where you need to improve.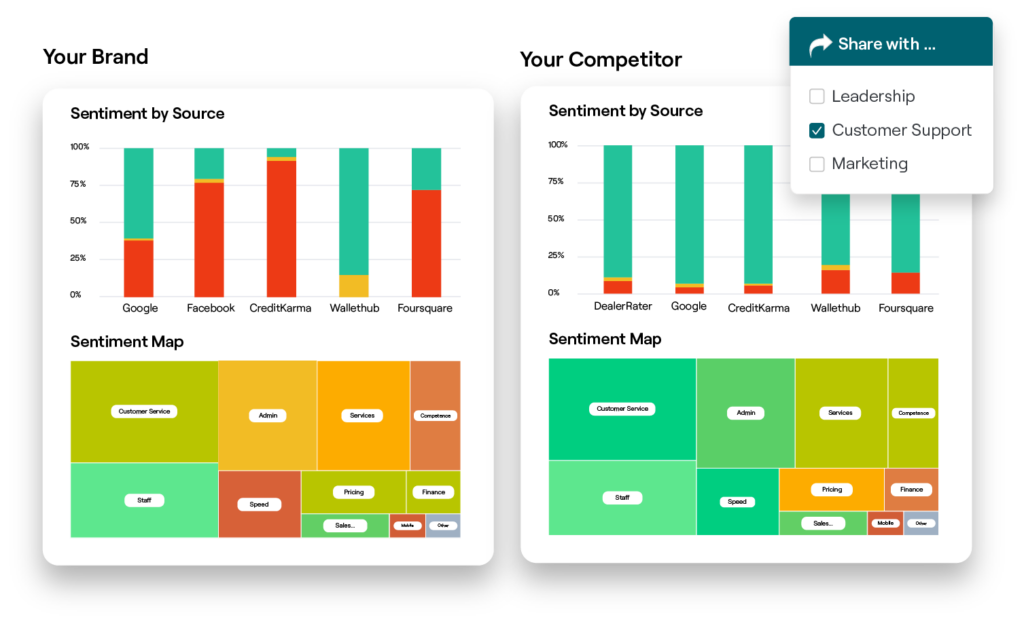 Increase Online Visibility and Attract More Customers
Show up when and where customers are searching for financial services with accurate business listings, great reviews, and high star ratings.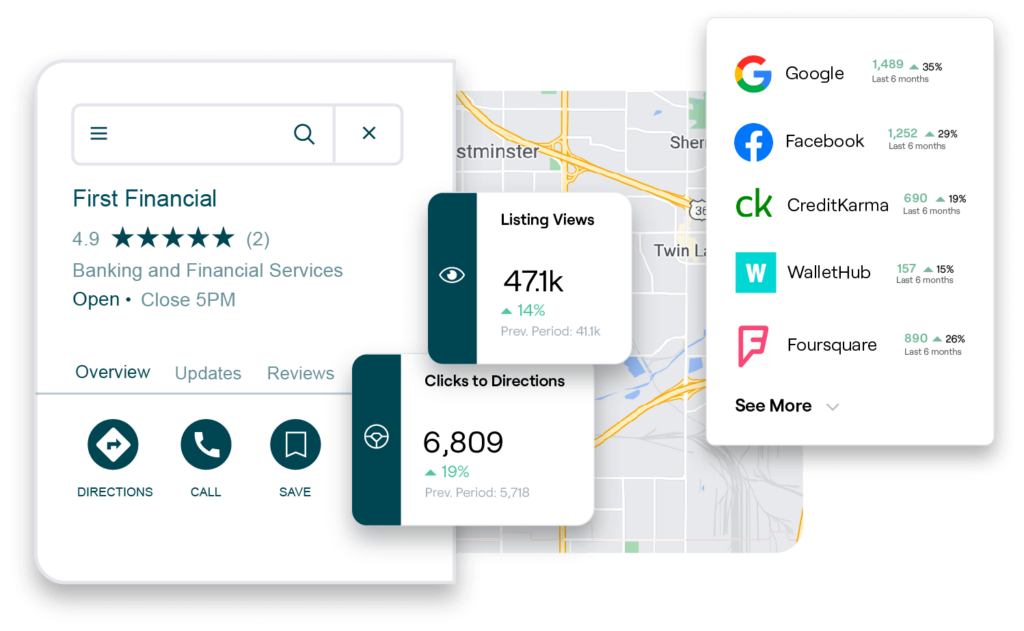 Improve Your Customer Service Experience for Mobile Banking Users
Create one Central Inbox with scalable templates to improve your customer service department's response time.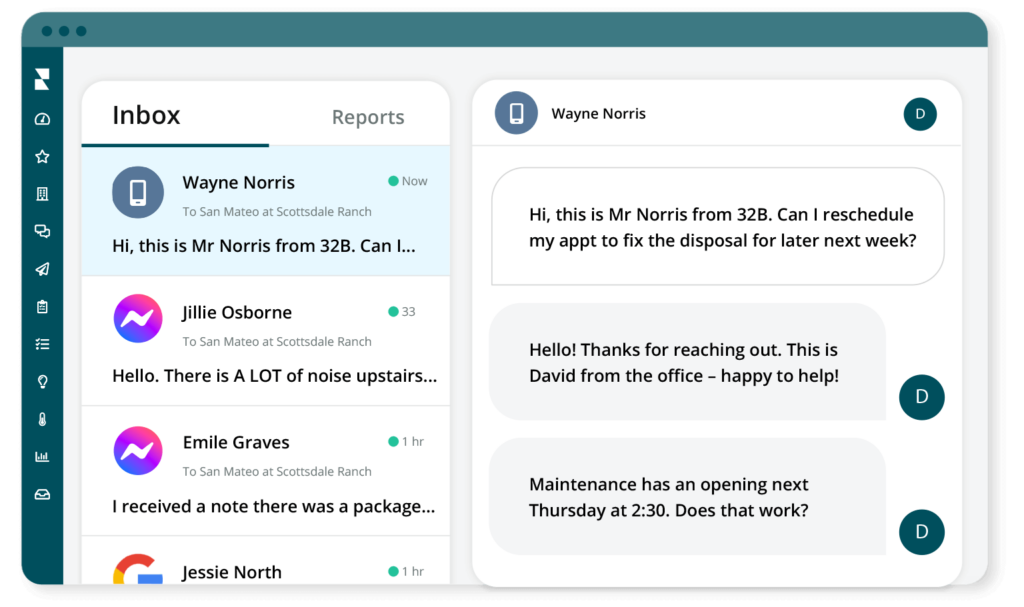 A Centralized Platform to Manage and Grow Your Business
Effortlessly manage your online reputation and customer communication from one location.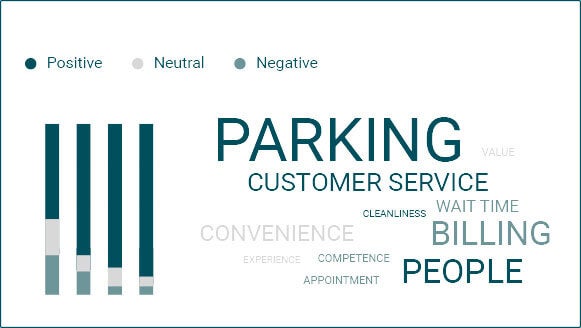 Competitive Intelligence
Collect and analyze all of your competitors' online customer feedback and track exactly how you compare—all in one simple dashboard.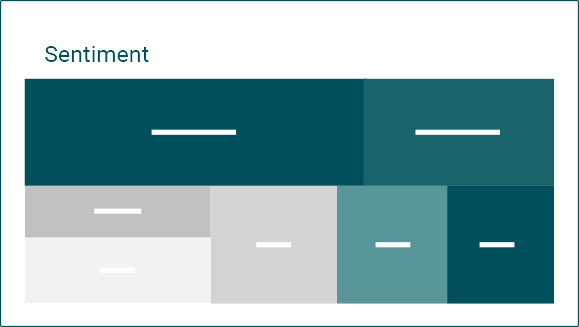 Social Suite and Listening
Understand customer sentiment, post performance and ROI to optimize and exceed expectations.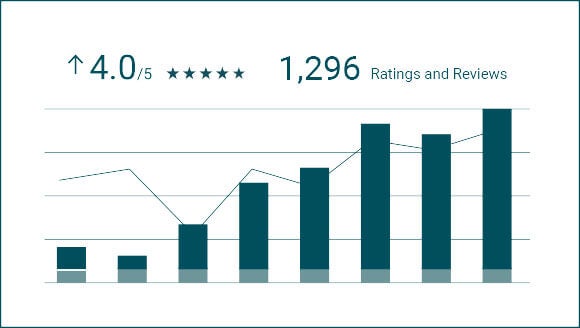 Reviews and Review Booster
Monitor and respond to customer feedback across hundreds of review sites — while increasing ratings by more than 15%.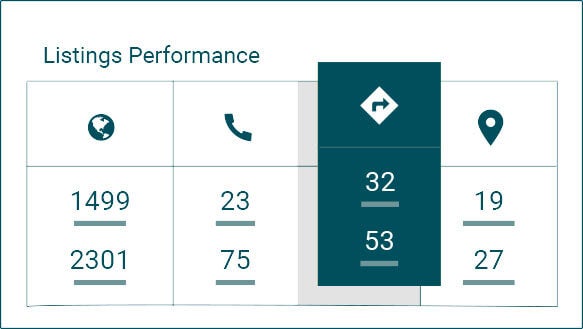 Business Listings
Our research shows that complete and regularly updated business listings get 500% more views than those that are inaccurate or incomplete.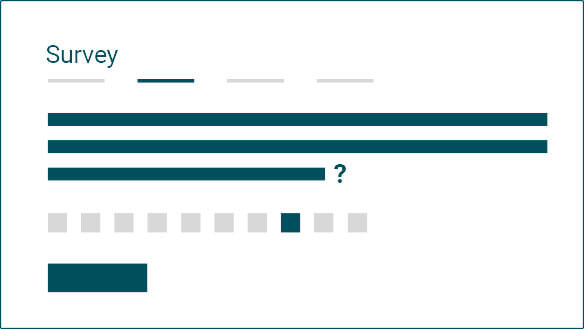 Surveys
Increase your customer feedback volume 5 to 10x. Our next generation surveys get you more responses, turn sentiment into action and help you amplify your feedback where it matters most.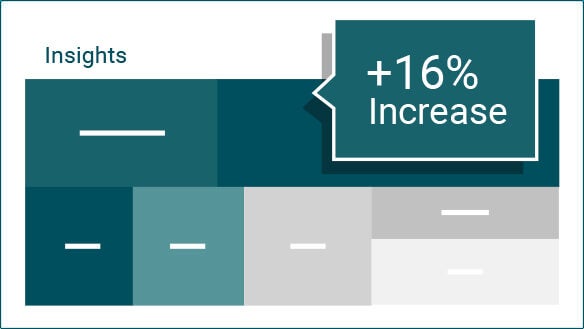 Insights & Actions
Break down sentiment and analyze all of that feedback to identify trends and topics in real-time.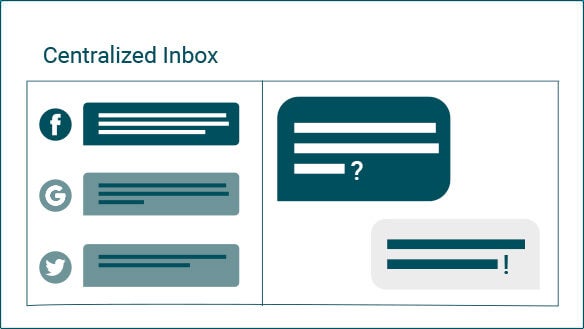 Messaging
Chat with customers and prospects via text message, Facebook Messenger and other popular channels —all from one central inbox.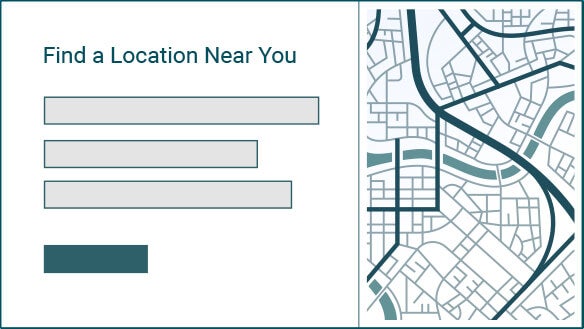 Location Pages
Get found and convert more customers across all of your locations with online reputation management.
Additional Financial Services Resources
Articles, Guides, Reports & Videos
Articles, Guides, Reports & Videos