SEO Best Practices for Small Businesses
Brynne Ramella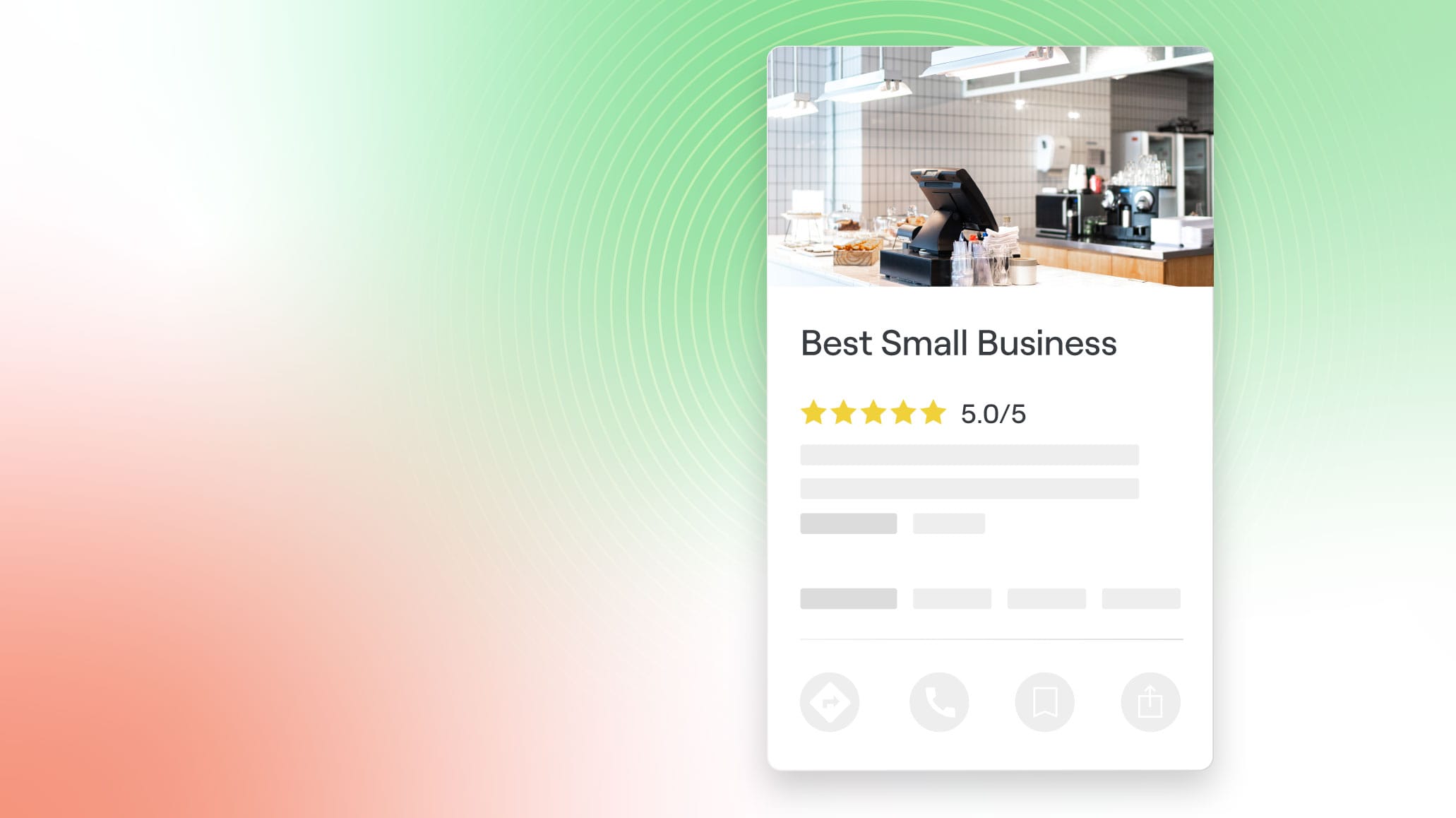 As a small business, you likely rely on local clientele to keep your doors open. But without the resources of a more prominent brand, how can you drive prospects to your website? Search engine optimization (SEO) is the key. In this article, we'll break down why SEO matters for small businesses and provide tips for boosting your brand's SEO strategy and making search engines work in your favor.
Why SEO Matters for Small Businesses
Unfortunately, your small businesses don't have the same clout or resources as larger companies in their industry. The best way to close the gap is by focusing your efforts on boosting your SEO. When your business's page is optimized for search, you'll have a better chance of spreading brand awareness to prospects who may have otherwise never come across your company. 
A well-optimized website will prove your business is credible and position you as a competitor in your industry. These strategies will boost the user experience on your website as well, prompting prospects to become repeat customers. The best news is that, with regular maintenance, SEO results will last long-term. An optimized website can help your business scale and grow for years to come. 
What is Local SEO?
As a smaller brand, your business is likely contained to one location. Local SEO is designed to help businesses of your size. This refers to a niche within an SEO strategy that targets customers looking for a particular product or service in a specific region. More specifically, local SEO aims to help your business listing rank in Google's local 3-pack for "near me" searches and draw a great volume of local queries.
Local SEO should be of the utmost importance to small businesses for the two following reasons from Search Engine Journal:
76% of people who conduct a local search on their smartphone visit a business within 24 hours, and 28% of those searches result in a purchase.

61% of consumers said in a recent local search survey that they search locally every day.
Related: How Google Improved Search To Be More Immersive and Relevant
Local SEO offers massive benefits to your business, as long you follow the right strategies. Take a look at these best practices for optimizing your site for SEO.
Create a Google Business Profile
There are endless benefits to creating a Google Business Profile (GBP) — especially for local businesses. Google has previously stated that those with updated business profiles can see up to a 500% increase in views across the Google ecosystem. This could be a game-changer for small brands, such as local professional services firms, relying on word-of-mouth to fuel business. 
An optimized and complete listing means customers are far more likely to find your business when they complete "near me" searches. The following benefits speak for themselves:
2.7x more likely to be considered more reputable

42% more direction requests with photos

90% more likely to visit seeing a phone number
Utilize Other Business Listings
While Google Business Profiles are the leader in the business listing space, there are a number of other ways to make sure your business is found by local searchers. Keep in mind that you can never have too many listings — the more places your business is listed, the more visible you'll be in local search. Here are a few other local listings to consider:
Geo-targeted listings

— These included Foursquare, SuperPages, and the Yellow Pages. They may not have the same traffic as Google, but some of these listings have partnered up with massively popular mobile apps — take TikTok's collaboration with Foursquare.

Vertical listings

— Consider listings that are specific to your industry, such as care.com for housekeeping or WebMD for local physicians. As they're targeted toward the products/services your business provides, listings will get you in front of the right people.

Social media

— Platforms like Facebook and LinkedIn are increasingly used as way to find local businesses, so you should treat them as such. Keep your respective social networks updated with all your relevant location information.
Get More Customer Reviews
Customer reviews prove that your business is reputable and Google likes to see that. SEMrush's 2021 study of the Local Pack for 5,624 businesses listed had average star ratings of 4.1. The study went on to state that those businesses in the number one position on average had more positive reviews than those in positions 2 and 3.
Related: Why Google Business Profiles and Reviews Power Local Search
Think of customer reviews as keyword-rich content — the more you have, the more you'll get noticed by Google. The best way to gain more customer reviews? Just ask.
Target Specific Keywords
The content you produce is a huge opportunity to rank higher for specific keywords on search engine results pages. But the key to ranking for the right terms is understanding your audience's typical search queries. Start your keyword research off by making a list of words and phrases relevant to your business and industry at large.
After you nail down that list, use an SEO tool to check the monthly search volume for those words and how easy they are to rank for. Once you whittle that list down further, use those keywords wherever they naturally fit into your site. That can be within meta descriptions, title tags, blog articles, and more.
As you don't have the resources of a larger brand, your small business likely needs an extra boost to get noticed by customers in your area. Building and executing a thorough SEO strategy is a great first step in building a strong local presence within your community. 
Want to learn more about how small businesses can leverage our platform to improve search rankings and local SEO?