How Google Improved Search To Be More Immersive and Relevant
David J. Deal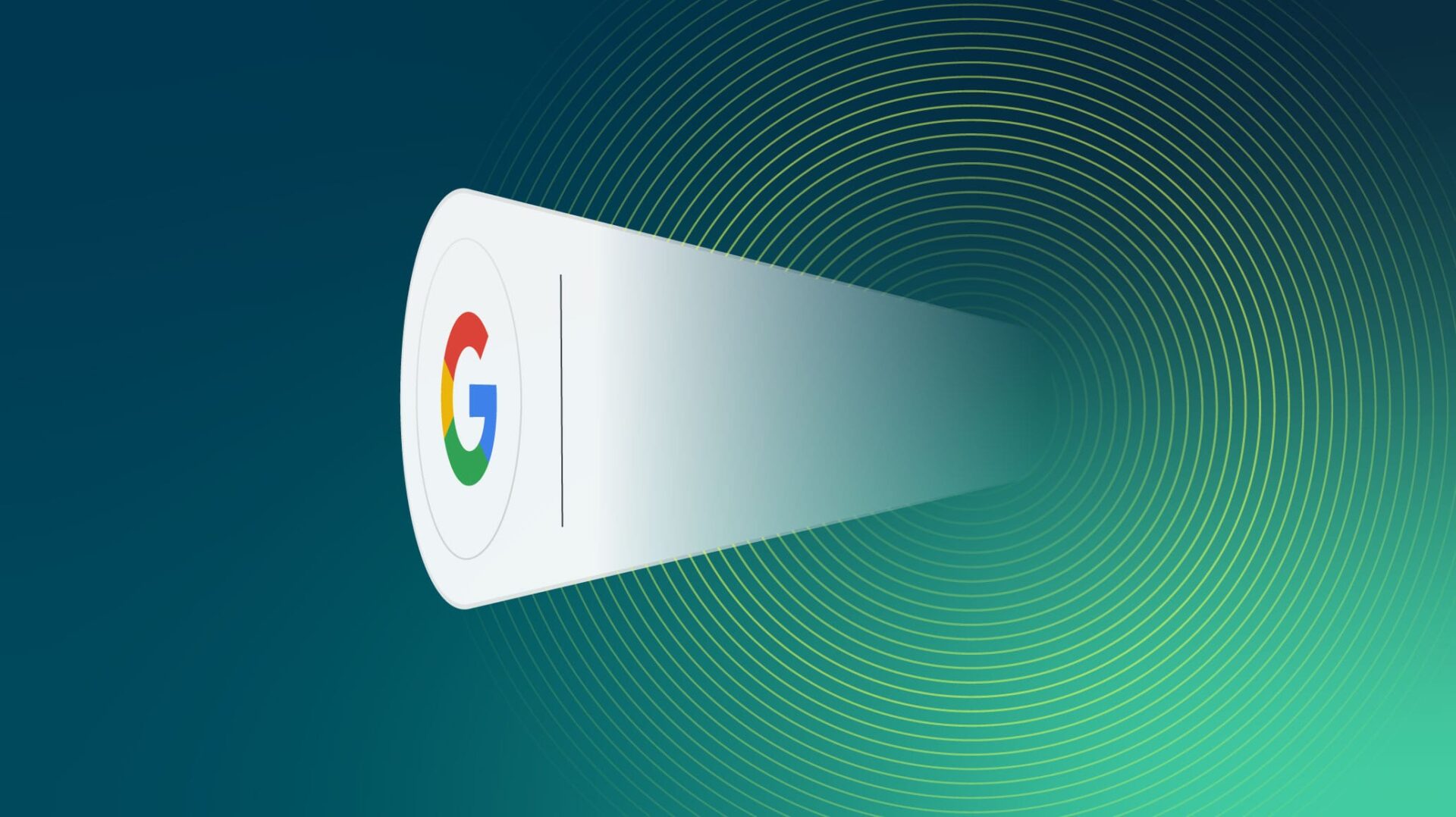 Search is a foundational element of the Feedback Economy. When someone searches online for a business destination, they set in motion a chain reaction of events that influence a company's reputation. Those events include the act of performing an initial search ("Where can I find deep dish pizza near me?"), identifying a set of answers (Giordano's, Angelo's Pizza, Sarpinos, etc.) and then narrowing those choices based on customer reviews ("Best deep dish pizza I've ever had"), along with other factors (such as proximity, price, hours of the establishment).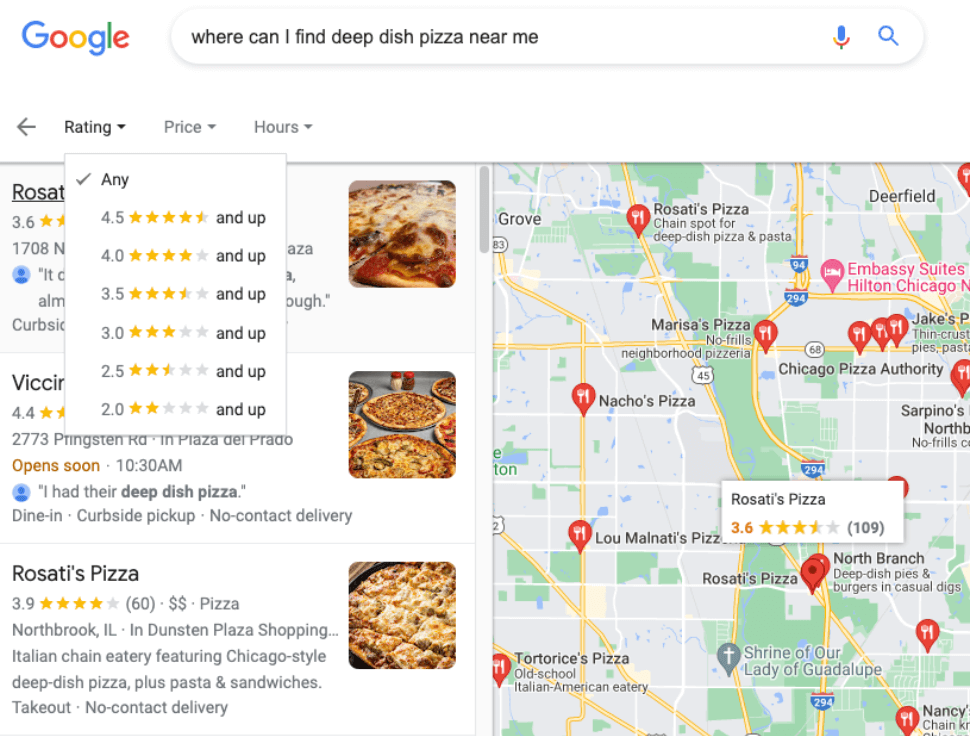 When Google introduces changes to search tools, it's important to take notice. At Google's 2022 developer conference Google I/O, the company made a few significant ones:
More Immersive Search on Google Maps
The Google Maps app is the most popular wayfinding tool in the United States — now it's becoming more immersive. Combining Street View with computer vision technology, Google is making it possible for searchers to experience a destination before they visit it. Instead of getting a description of a restaurant, a user can explore what a location looks like as well as the vibe of the neighborhood surrounding it.
As Google pointed out in a blog post, the feature has multiple applications such as travel/tourism. For instance, a tourist planning a trip to London can visit restaurants and hotels or experience popular sites such as Big Ben at different times of day to get a feel for what the experience will be like throughout the day of their planned visit. This information includes practical details such as how busy the streets are in the morning, afternoon, and evening. 
The Implications for Businesses
First impressions matter even more than ever. Optimizing content to be found is one thing. But it's even more important that businesses ensure their store fronts and interiors look their best 24/7. They're going to be more compelled to collaborate with their neighbors to put forward an inviting appearance that encourages visitors. 

The more immersive experience points to a more general trend of making Maps more visually appealing. Even the 2D Maps app features photos of businesses now, including user-generated images whose quality varies considerably. Businesses need to take care to dominate that visual content with their own crisp, exciting, visuals. Who wants to visit a restaurant that looks dark and gloomy simply because of poorly lit photos? Or a grocery store that looks messy because the photos are not cropped well? 
Related: 5 Google Trends to Look Out for in 2022
Google also announced enhanced augmented reality (AR) features that help people use Google Maps when walking around. For instance, with AR, a user can display helpful arrows and directions right on top of the map they are navigating. This is especially helpful when navigating indoor areas, like airports, malls, and train stations. But there's a lot more to the technology, Live View, than sharing arrows and directions. For instance:
Google is working with third party developers to come up with customized AR content such as guideposts to help people park e-bikes and e-scooters responsibly and out of pedestrians' right of way. 

Developers are also figuring out ways to inject a bit of fun into searching with AR. For instance, Japanese telecom provider DOCOMO is collaborating with entertainment company Curiosity to build a new game that lets people fend off virtual dragons with robot companions in front of iconic Tokyo landmarks, such as the Tokyo Tower.
The Implication for Businesses
Location-based businesses could partner with Google to develop branded AR-based customer experiences as people search. This could eventually include playing with AR-generated LEGO toys on the way to a nearby LEGO store. A family visiting a Disney theme park could even potentially use AR to visit with a Disney character to make the walk to the parking lot a bit more magical. Many more opportunities abound for branding collaborations. Take Snapchat's AR collaboration with Taco Bell, building on the platform's longtime use of of the technology: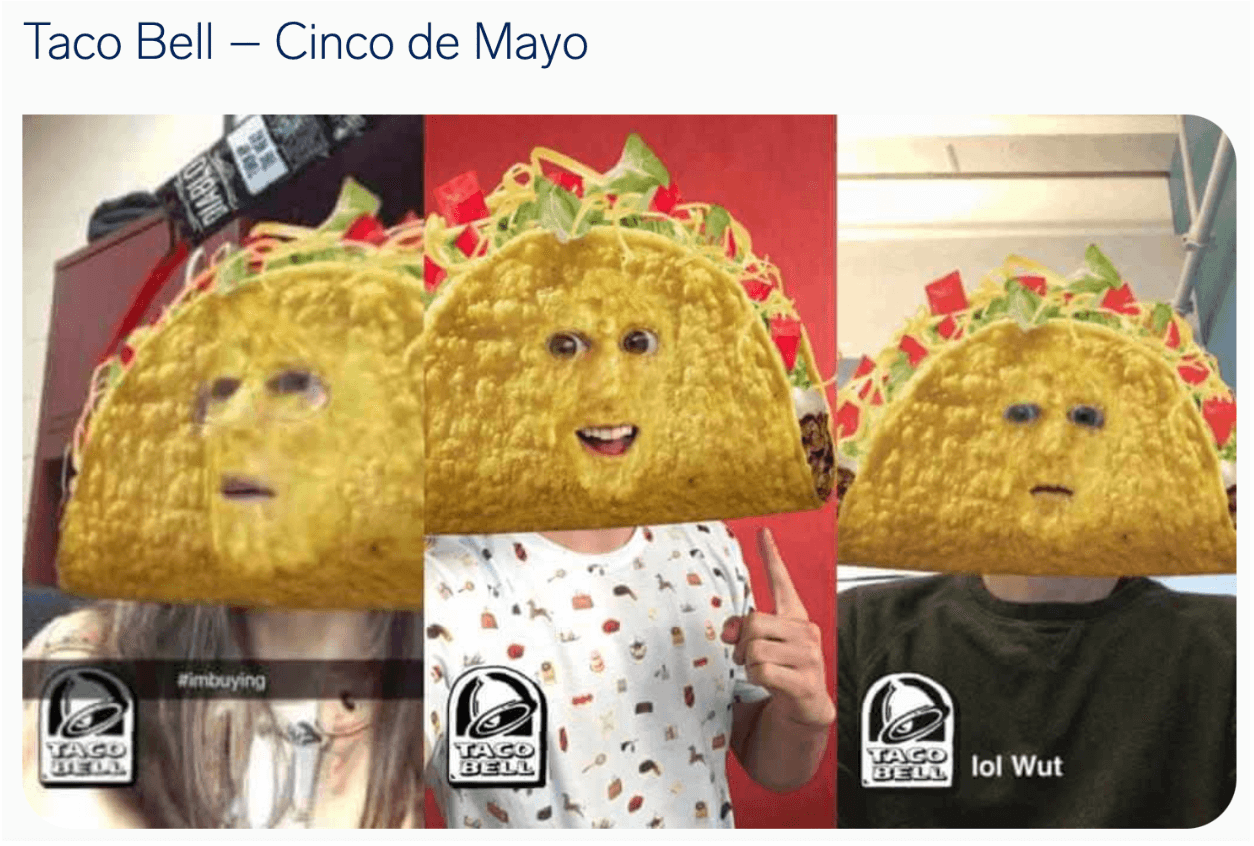 Google Updates Eco-Friendly Routing
Google is also making Maps a more eco-friendly wayfinding tool. At Google I/O 2022, the company discussed how it launched eco-friendly routing in the United States and Canada. This feature lets users see and choose the most fuel-efficient route when looking for driving directions. Google said that people have used it to travel 86 billion miles, saving more than an estimated half a million metric tons of carbon emissions. This is equivalent to taking 100,000 cars off the road. Google said it is on track to double this amount as we expand to more places, like Europe.
Related: How to Remove Google Reviews: Management of Bad Feedback
The Implications for Businesses
This update matters because it likely portends more changes to make search more relevant to a society that is more conscious of sustainability. Google is already finding ways to help businesses amplify their commitment to sustainability on Google Business Profiles. For instance, Google recently made it possible for businesses to update their Profiles with an

attribute about whether they offer recycling services

. Google also

gives hotels attributes

for sustainability practices such as their energy efficiency and water conservation practices. Google grants eco certifications to hotels that meet sustainability criteria designated by a third-party certification agency. These features matter because Google draws from Profiles to publish information about a business on Maps.

Businesses may want to consider other ways they might list information that makes them more eco-friendly, such as the presence of bicycle stands at a particular location or

charging stations for electric vehicles

.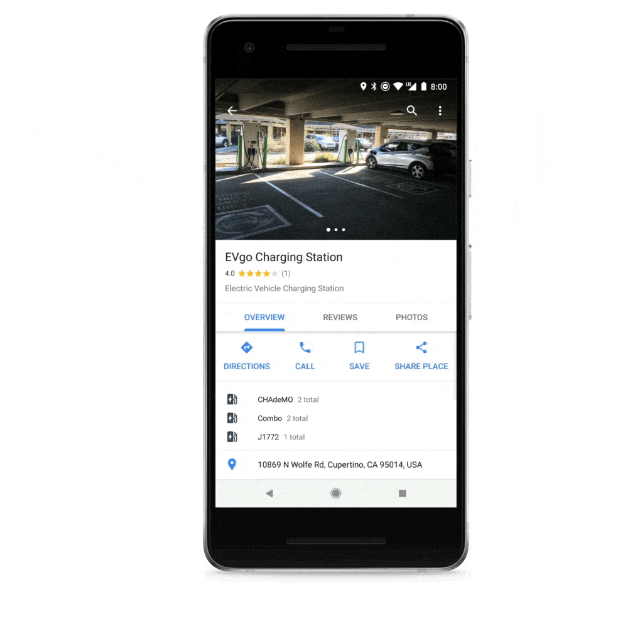 The bottom line is that Google Search and Maps should be considered as ways to make your brand more relevant at a time when sustainability matters more than ever.
Contact Reputation
Put us to work and let us do the heavy lifting for you. Reputation offers a dedicated team of experts to help you build your online Google presence.