Why Google Business Profiles and Reviews Power Local Search
Adam Dorfman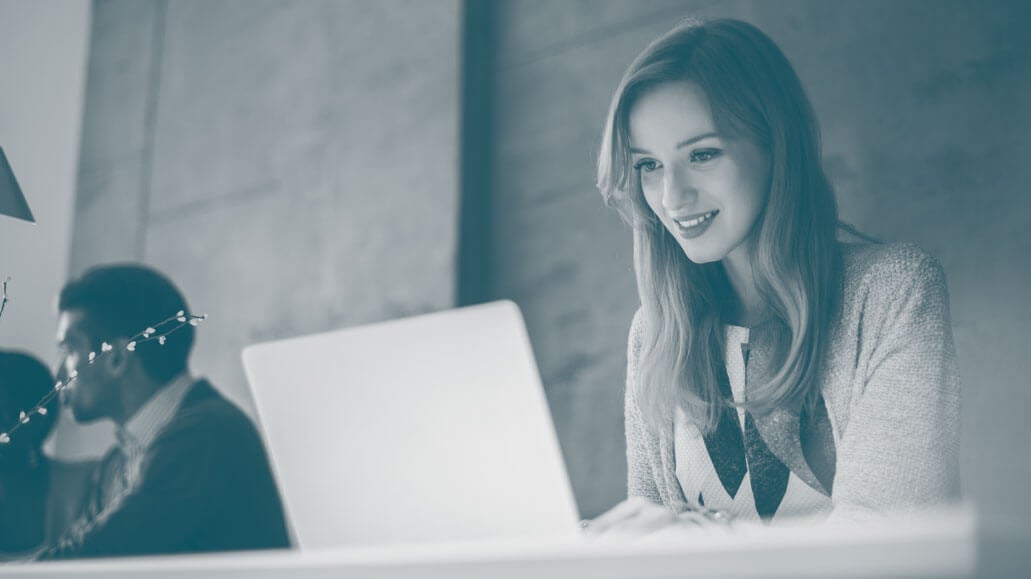 Whitespark's 2021 Local Search Ranking Factors Study offers guidance on how to rank in Google's local search results. According to the 2021 study, businesses need to accumulate reviews and mind their Google Business Profiles (formerly known as Google My Business, or GMB) in order to get found and considered by new customers.
About the Local Search Ranking Factors Report
The Whitespark study consists of a survey of 42 leading search engine optimization (SEO) practitioners and their perceptions of the most important factors influencing a business's findability in local search. (Disclaimer: I am a participant.) The survey was launched by industry thought leader David Mihn in 2007 and Whitespark has managed it since 2017. Whitespark has also added a survey category called conversion factors, which refers to the Business Profile features that drive actual user conversions. 
Key Findings of the 2021 Report
Google Business Profile listings are far and away the single-most-important factor driving an enterprise's visibility. Reviews are the second most important factor.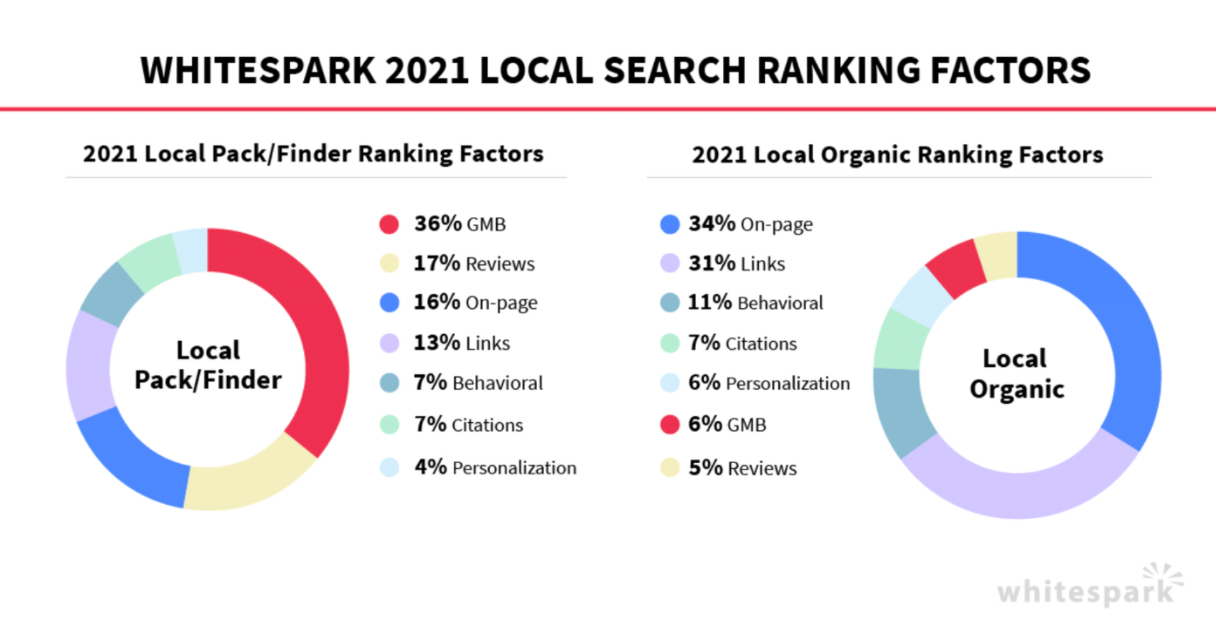 Google Business Profile listings and reviews are becoming more important year after year.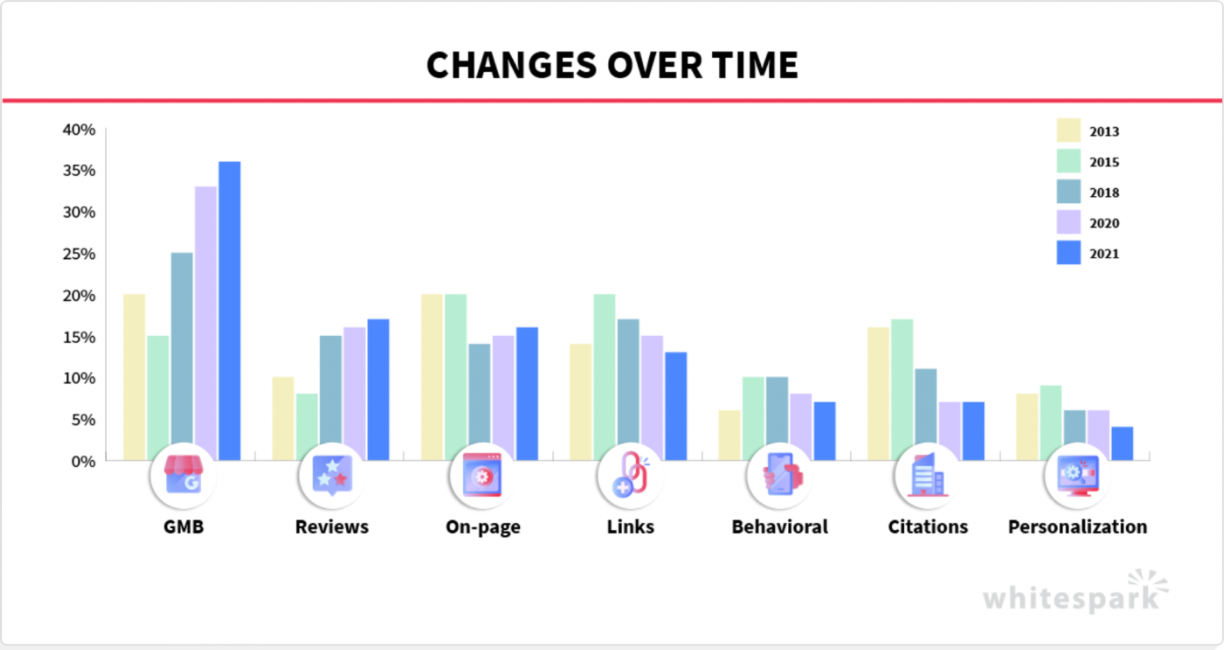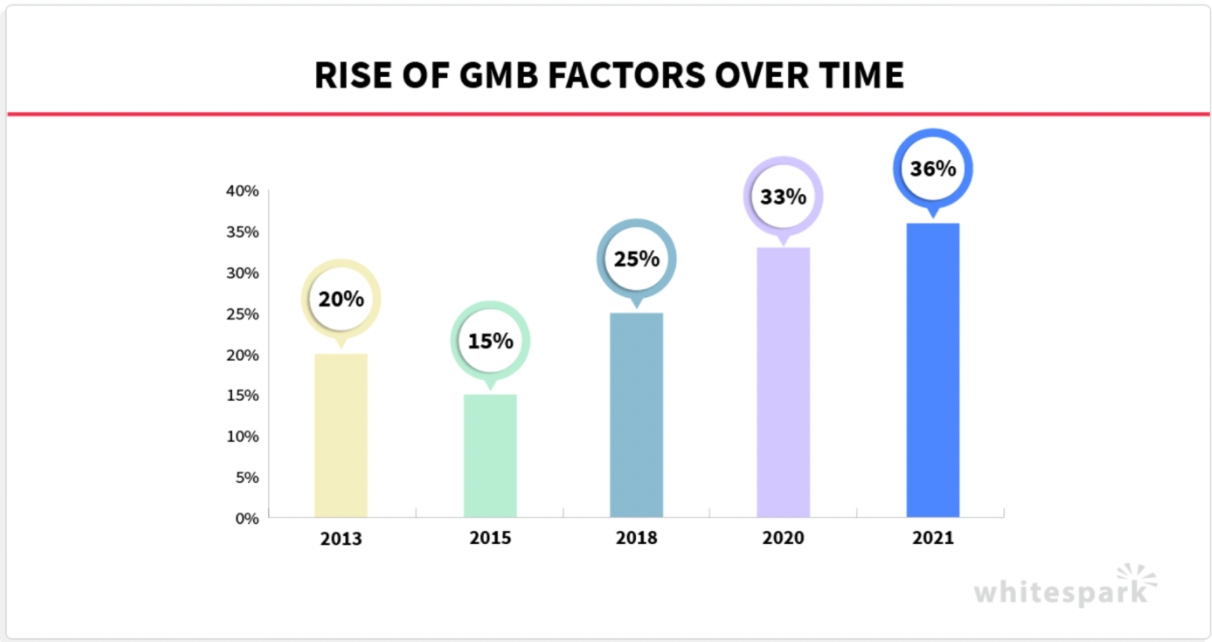 Ratings and reviews are easily the top conversion factors. High numerical ratings and positive sentiment in reviews rank number one and two in importance, ahead of completeness of Business Profile. Review quantity, recency, and responsiveness to reviews rank within the top 10 conversion factors. In all, ratings and reviews account for five of the top 10 conversion factors.
Related: What is a Google Business Profile?
Whitespark noted that a business that manages even some of the fundamental building blocks of a Google Business Profile could boost its visibility enormously. Whitespark reported that these are the top five ranking factors within Business Profile listings:
Primary Google Business Profile category

Keywords in the Business Profile business title*

The proximity of address to the searcher

Physical address in the city of search

Additional Google Business Profile categories
*Google recently made an algorithm update that appears to devalue keywords in the business title as a ranking factor. Keywords in your business title are still a positive signal, just not as much as it was at the time of this survey. 
According to Darren Shaw of Whitespark, "There are many incredible features in GMB to optimize for conversions, but there are only a few fields in GMB that have any impact on rankings, and they will take you approximately 5 minutes to optimize."
What Businesses Should Do
The Whitespark study underscores why it's so essential for businesses to consider Business Profiles and ratings/reviews to be two critical elements of being found and chosen in search:
Enterprises need to

manage Google Business Profiles

like a precious asset to be found in local searches. This includes publishing accurate, up-to-date location data and content optimized for search and creating

multiple profiles

if doing so makes sense for your locations. 

To be found and chosen, businesses must manage reviews proactively. This means encouraging reviews and responding to them as part of a

review management program

. Even better, businesses should learn from reviews to get better. We refer to the practice of relying on reviews to get found, chosen, and better as

reputation experience management

. 
Contact Reputation
To grow your business through reputation experience management, contact Reputation. Our SaaS-based Reputation platform manages tens of millions of consumer reviews and consumer interactions across hundreds of thousands of touchpoints.
Keep Reading: Why Your Business Needs Multiple Google Business Profiles