How to Respond to Positive Reviews (+ Examples of Responses)
Reputation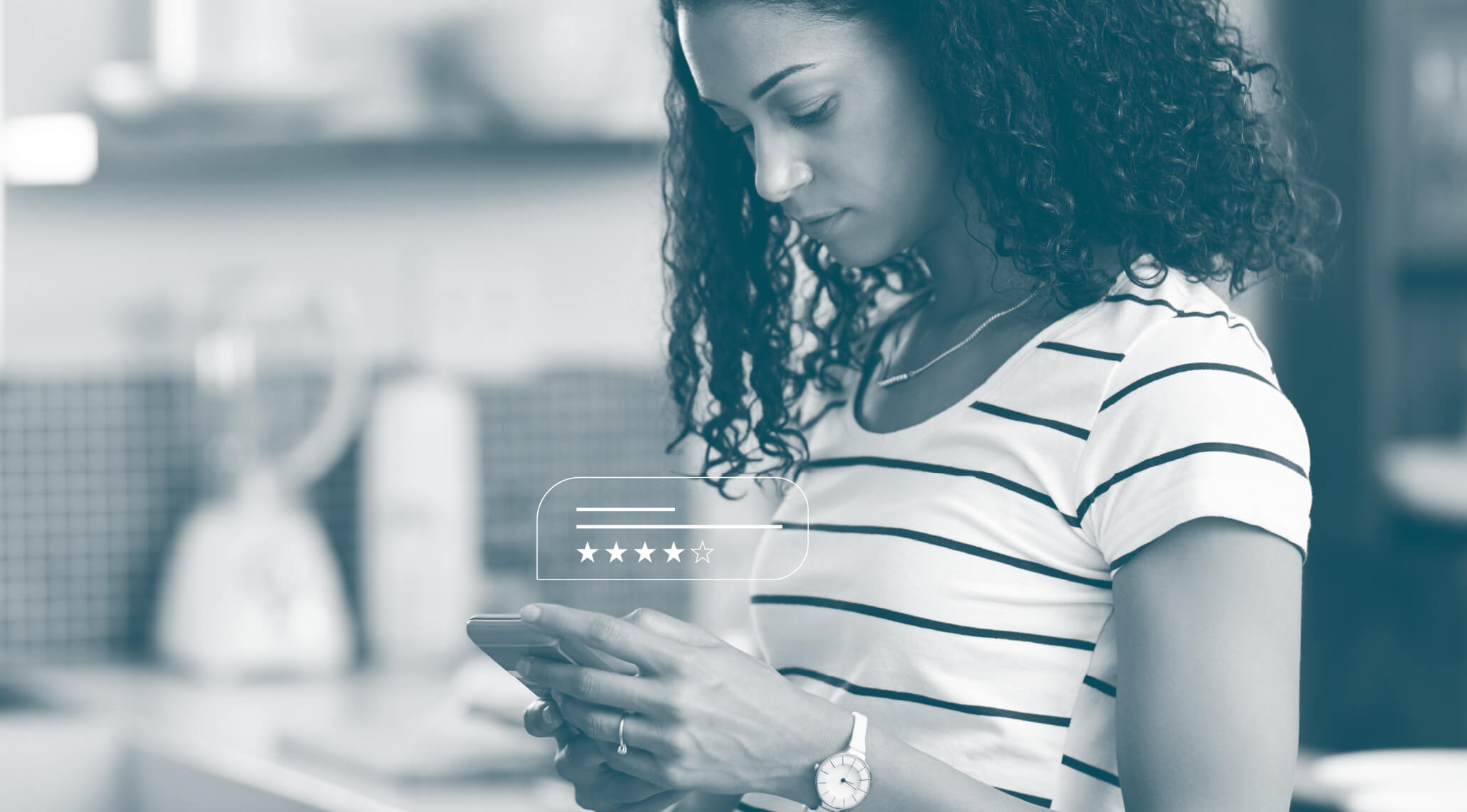 Organizations spend a considerable amount of time developing strategies to encourage paying customers to leave positive online reviews. But did you ever consider the impact of responding to a good review?
People are more likely to buy from a business that has responded to a review they left. This leaves us with an excellent opportunity to grow and evolve.
In this article, we'll help you learn how to respond to positive customer reviews. We'll also cover examples of great company responses and how responding to reviews can elevate your brand. We'll do so in the following sections:
Benefits of Responding to Positive Reviews
You may be wondering why you should take the time to respond to a positive review in the first place. Studies have revealed remarkable benefits from investing time to respond to a satisfied customer:
Increase Your Reach

– Every time you respond to a review, you gain free advertising. No matter where you share a response, it's a marketing opportunity.

Better Customer Experience

– Make the customer feel appreciated, as it shows you care about what they think.

Search Engine Visibility

– Did you know that Google ranks companies based on their engagement? By engaging with customers, you're more likely to rank higher.
Responding to positive reviews is a relatively fast form of marketing that can take your customer experience to the next level. In a competitive business landscape, responding to a review could tip the balance in your favor.
How to Respond to Positive Reviews: Tips for Success
Certain principles make up any positive review response template. Engaging with your customers in the right way is both an art and a science. This strategy could win more business for your brand.
Related: How to Build Brand Trust with Transparency
Respond Quickly 
Responding quickly is essential because customers are liable to forget they left a review in the first place. Engaging quickly increases the odds of starting a live conversation, which will enhance your reach and visibility.
Make it Personal
Even if you're using a positive review response template, your response should never look like it came from a template. A personal touch shows that you care about them as an individual, not just a number.
Remember Your Manners
Always say thank you to the customer for their kind words at least twice. Thanking the customer may feel like a small, irrelevant detail, but it demonstrates that you value what they have to say.
Respond to Specific Points in the Review
This one is a huge part of personalization and ensuring that your review doesn't come off as a templated response. Answering specific points in the review is essential. Mentioning specific products is also an opportunity to add in target keywords and boost your SEO.
Promote Your Positive Reviews
We talk a lot about how a positive customer feedback sample is an opportunity to market your brand. But take the time to promote any positive reviews you have. Share them on social media with the customer's permission.
Highlight some of your best reviews and your thoughtful responses. Use older reviews to address a potential buyer's concerns.
Related: How to Remove Google Reviews: Management of Bad Feedback
Positive Feedback Response Examples
It takes time and effort to master responding to positive reviews. Let's look at some examples of a good review for a company and how to respond.
Example #1 – Responding with an Offer
One of the best ways to respond to positive reviews is by sending the happy customer an offer. This not only demonstrates appreciation but may encourage the customer to make another purchase.
Example #2 – Responding with Further Support
This positive feedback response example focuses on cases where customers may have mentioned specific aspects of a product or service.
Example #3 – The Standard Response
If you have the time, try to respond to every review. For situations where nothing else is required, you need a standard response to follow, like this:
How Should You Address Mixed to Negative Feedback?
Most positive review response templates assume that the customer did nothing but rave about your product or service. Even 4 and 5-star reviews may come with comments that could be construed as mixed to negative.
Ignoring their comments and focusing entirely on the positive is the wrong course of action. That's because it sends the message that you didn't really read the review. Be sure to implement these best practices:
Thank the Reviewer

– Always thank the reviewer for sharing their experience no matter what. It's basic manners, and it goes a long way to show your appreciation.

Repeat the Positives

– It may seem superfluous but repeat some of the positive comments back to the reviewer.

Apologize for the Negatives

– Even if the customer is completely and utterly wrong, apologize for their experience. Organizations that fight back always come out with a bloody nose and a damaged reputation.

End on a Positive

– Finish the review on a positive. You may even want to offer an extra discount to try to win that customer back.
Related: How to Ask Customers for Reviews
The idea of these best practices is to sandwich the negative between the two positives. Even if you still received five stars, addressing any negative points is an opportunity to improve for the future. These principles also work for outright negative reviews. Although some brands may not respond, a bad customer experience is a chance to win a lifelong customer.
Mixed to Negative Review Template
We have created a template with best practices you can use to respond to negative reviews or mixed ones. Change and tweak it to suit the specific situation.
Conclusion
These methods for responding to good reviews act as a basic template to tailor your response. Join Reputation, and let us transform your online profile in the eyes of your customers. We can build your online reputation so you can leverage it to drive more business your way.
Keep reading on the Reputation blog: Customer Perception: What It Is & How to Improve It