How to Successfully Handle Negative Reviews
Adam Dorfman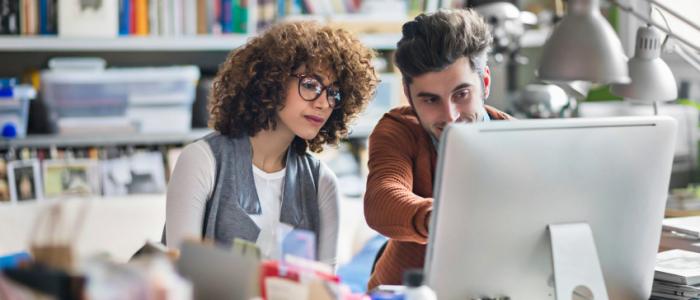 Let's be honest: No one likes to see negative online reviews posted about their business. And even if you have a stellar operation, seeing one bad review is enough to get any business leader's hackles up.
Most businesses do everything possible to prevent unsatisfied customers from airing their grievances about their service online because negative reviews are bad for business.
But don't worry about the bad reviews. Worry about how your customer service operation handles them.
These five strategies will help create positive outcomes for you and your customers:
1. Respond to the Bad Review as Quickly as Possible
You can easily turn a negative review into an opportunity for your business to shine by handling the situation promptly and effectively.
Whether you think the customer is right or wrong, coach your customer service team to acknowledge the customer's frustration and respond to the negative review appropriately. When a customer sees that your team is trying, he or she is more likely to be willing to work with you.
To do this at scale, large enterprises often connect their review response tools to their CRM systems. This gives them end-to-end visibility: from the customer's initial post, through the ticket assignment, to the ticket resolution.
2. Pay Attention to the Details
Make sure your customer service agents note each issue cited in the review. Don't use automation to offer a canned, generic response. Instead, have CS reps address the specifics and outline how they plan to solve the issue. Systematic sentiment analysis will give you a guide on how you can improve operations more comprehensively.
Related: How to Tell if Reviews are Fake: Spot Fake from Real Reviews
3. Coach Customer Service to Not Get Emotional
When dealing with negative reviews, remind your staff to stick to the facts and avoid omitting uncomfortable details. Posting an overly rosy response probably won't win back the customer and it looks suspicious to others. No matter how emotional or upset the customer is in the review, your customer service team should avoid the urge to post an equally emotional response.
4. Apologize
If there's a problem on your end, admit it. Nothing makes your business look worse than excuses that avoid the actual issue. It takes courage to admit to mistakes, and your customers will appreciate that. No one expects perfection, but they do expect you to try to improve.
5. Take Volatile Issues Offline  
When dealing with truly explosive customers, it's best to handle responses offline. The customer service representative handling the issue should apologize publicly and show the steps that are being taken to resolve the situation. Then ask for the customer to contact the representative via email. That way, grievances can be handled in an environment that is less high-stakes.
Dealing with negative reviews isn't fun, but if done right, your team's efforts will pay off big in the long run.
Keep Reading: How to Remove Google Reviews: Management of Bad Feedback