Preparing for the 2030 Non-Electric Vehicle Ban: A Guide for Automotive Dealerships & Service Centres
Paul Modaley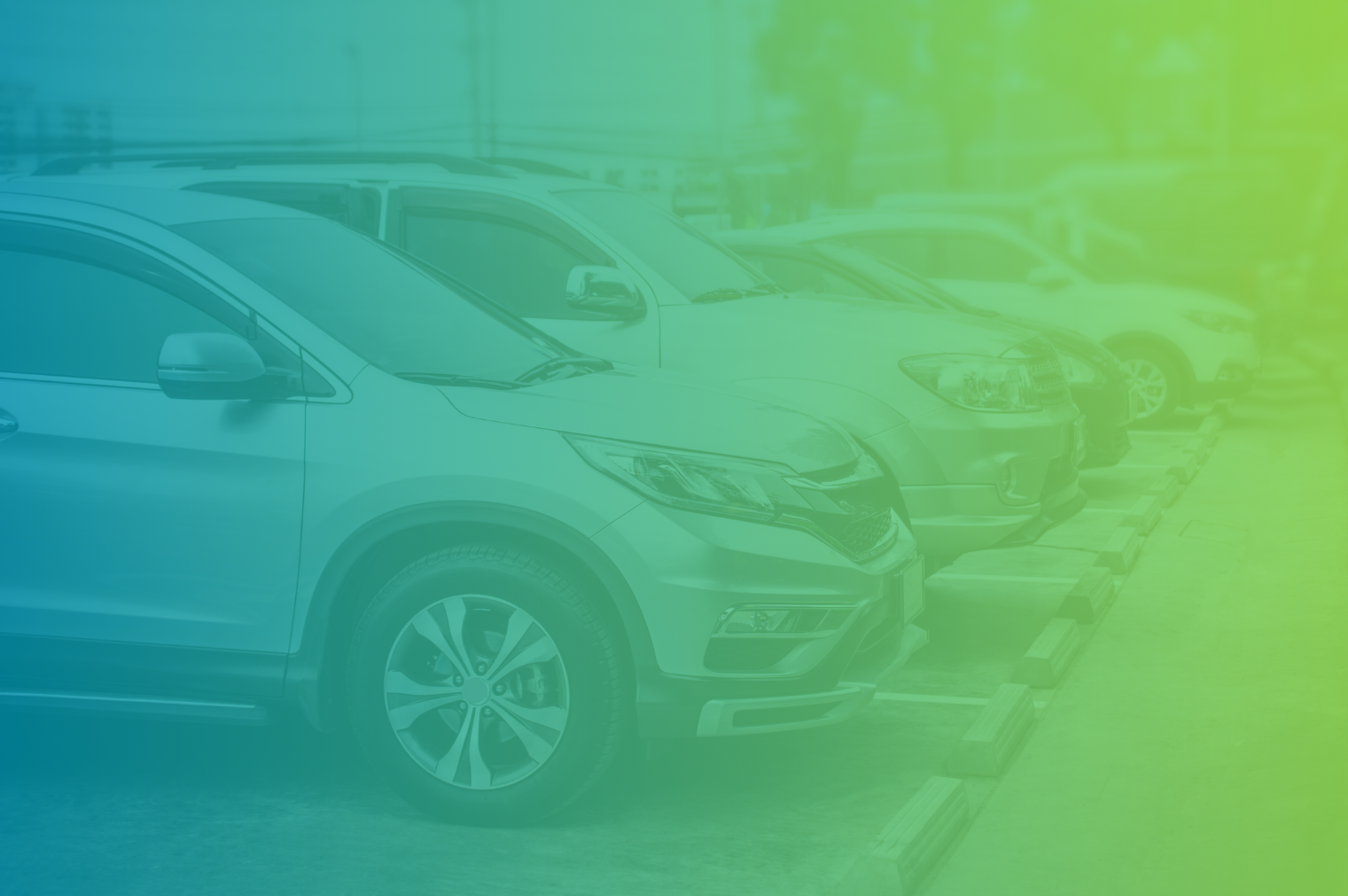 The automotive industry is on the cusp of a major transition as Western governments enact controversial policies in an apparent bid to combat climate change and achieve 'net zero' carbon emission targets. 
With the ban on the sale of new internal combustion engine (ICE) vehicles looming, including in the UK by 2030 and in the United States in some states such as California by 2035, car dealerships and service centres must be proactive in preparing for the challenges ahead.
Challenges include rising used car prices, consumer concerns around the practicality and economic feasibility of electric vehicles (EVs), and doubts about whether or not service centres and dealerships will be equipped with the necessary expertise and equipment to handle EVs effectively.
This article will explore how car dealerships and vehicle service and repair centres can prioritise customer experience and prepare for the impact of the ban on new non-electric vehicles.
Understanding the Rising Prices of Used Cars
The UK and US continue to experience surging car prices. The combination of global supply chain disruptions, the cost of lockdowns, international conflicts, semiconductor shortages, and increased demand due to a shortage of new cars has resulted in inflated prices in the used car market. This trend is expected to continue as the ban on new ICE vehicles approaches, creating a heightened need for reliable and well-maintained used cars.
As the need for reliable and well-maintained ICE vehicles continues to drive used ICE car prices upwards, the price of EVs is falling as auto consumers are becoming increasingly uneasy about the expense and practicalities of EV ownership.
With EVs being much more expensive than equivalent petrol/diesel cars and with fewer-than-expected consumers making the leap from ICE to EV, dealerships are disincentivised from stocking these difficult-to-shift products. In turn, this makes financing less affordable when leasing deals are priced based on projected, used values.
Adding to the auto industry's woes is the energy crisis, which is making EVs even more expensive to run and unaffordable for most.
Implications for Servicing & Repairs
Car prices are not the only thing affected by the ban on new ICE vehicles – everything surrounding the aftercare, servicing and maintenance of vehicles is likely to be dramatically affected by the legislation too.
Some in the industry anticipate a shortage of qualified vehicle technicians as the current workforce of vehicle technicians ages and the profession's popularity wanes in the UK, resulting in fewer new entrants to the field. Making matters worse is that EVs will require technicians to undergo additional training and education. The Institute of the Motor Industry (IMI) predicts a shortfall of around 16,000 vehicle technicians by the time the 2030 ban comes into effect. 
Furthermore, there is now a growing belief that EVs will not be easier to maintain and service as ICE vehicles than initially thought. Instead, the IMI highlights tyre wear as a weak point of the much-heavier EVs and this has profound implications for servicing and MOT certification testing for EV owners and car servicing and repair centres.
How To Ready Your Auto Brand For 2030
Whether or not the UK and U.S. governments will defer ICE car bans or not is anyone's guess but car dealerships and vehicle repair and service centres should nevertheless take decisive action to ready themselves for business ahead of 2030.
Request & Respond To Reviews
With scarce EV expertise and with car prices likely to remain high for some time to come, competition for every penny spent is likely to intensify.
To prosper under such conditions, you need to stand out online and give customers a reason to choose your locations ahead of your competitors. It is thus imperative that car dealerships amplify their positive customer reviews to build trust with potential new customers and get them to part with their hard-earned money. 
Greater review volumes will result in higher search rankings for your locations and may ultimately drive customers searching for vehicle sales or vehicle servicing and repair services to choose you over your competitors.
Now is the time to start requesting reviews and responding to them to demonstrate your proficiency with all types of vehicle sales, servicing and repairs.
Optimise Your Business Listings
In addition to growing your business' review volumes, you must also optimise your business listings for your business's locations. It is especially important to optimise and maintain your Google business listings as these listings are primarily where potential customers will get information about your business.
As a minimum, optimising your business listings on Google involves providing up-to-date information to make it easy for your customers to find and contact you. Such information includes (but is not limited to) contact numbers, opening times, and useful web links.
To give your listings the best chance of standing out, however, you must go further and include the features that boost engagement, such as Google Reviews, Q&A and Google Posts.
Do these things for each of your company's locations and you give your brand the best possible chance of prosperity in the lead-up to the 2030 ICE ban and beyond.
Be Responsive With Technology
Consumers want dealerships and auto servicing and repair centres to be responsive through messaging options such as text, Google Business Messages, and social apps. The speed at which you respond to inbound queries online is important – 90% of consumers expect an immediate response via chat.   
Dealerships should consider ways to use artificial intelligence to automate responses to commonly asked queries while relying on people to monitor/respond to complex questions. Manage all communications in a single dashboard with a universal inbox for chat, text, Google Business Messages, and social media apps. That way, you can respond more efficiently, regardless of the query's source.
Use Surveys For Deeper Insights
Digital surveys can be a source of invaluable insights into what your business is doing well and what it could do better. 
By implementing digital survey tools, businesses can gather feedback and opinions from customers regarding their preferences, concerns, and expectations regarding electric vehicles (EVs) and the upcoming transition. These surveys can help dealerships and garages understand customer sentiments, identify areas that require improvement or additional support, and tailor their offerings and services accordingly.
Additionally, digital surveys can also be utilised internally to gather insights and perspectives from staff members, allowing businesses to tap into the collective expertise of their workforce and ensure they are well-prepared to handle the challenges and opportunities presented by the shift to EVs.
By leveraging digital surveys, car dealerships and service centres can gain a comprehensive understanding of customer and staff perspectives, enabling them to make informed decisions, develop effective strategies, and successfully navigate the transition to a post-ICE vehicle era.
Take Action
As the ban on new non-electric vehicles approaches, it is crucial for car dealerships and service centres to take decisive action to prepare for the challenges that lie ahead.
Rising used car prices and consumer concerns about electric vehicles necessitate standing out in the market. Requesting and responding to reviews is essential to build trust with potential customers, increase search rankings, and ultimately drive sales. Optimising business listings, especially on Google, provides accurate and up-to-date information for customers to easily find and contact your business. Being responsive through messaging options and utilising artificial intelligence can enhance customer service and efficiency. 
Lastly, leveraging digital surveys both externally and internally enables businesses to gain valuable insights, understand customer and staff perspectives, and tailor their offerings and services to thrive in the post-ICE vehicle era. 
By taking these actions, car dealerships and service centres can begin to position themselves for success in the evolving automotive landscape.