How to Build Brand Trust with Transparency
Reputation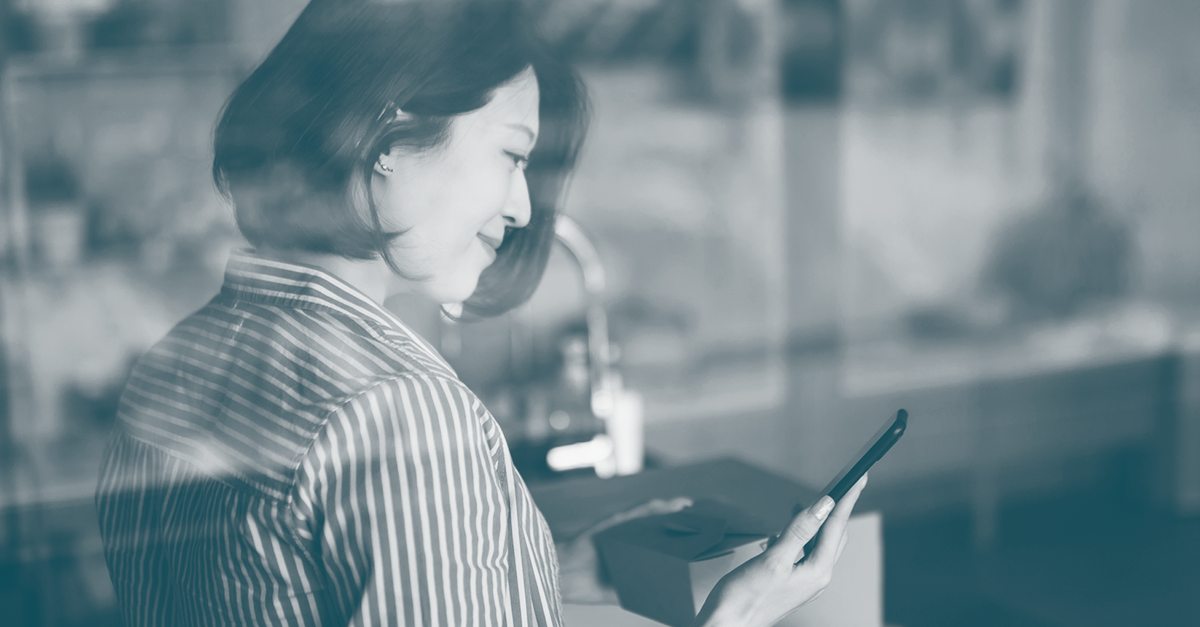 Building brand trust through transparency can boost success and reputation in business, while a lack of transparency can cause serious problems. Ninety-four percent of customers say they're likely to trust brands that demonstrate transparency. 73% of those survey respondents say they're willing to pay more for products purchased from these businesses. This is why long-term brand trust is so important.
But what is the brand trust definition exactly? Simply put, brand trust measures the confidence that your consumers have in your brand. Brand building through transparency and trust marketing requires a handful of strategic key practices. Here are some methods for building trust in your business through transparency. 
Four Methods for Building Brand Trust
Building customers' trust is a slow and careful process that will undoubtedly benefit your business. As Forbes reports, people have increasingly lost faith in institutions — but yours doesn't have to be one. Here are a few steps that your business should be regularly taking to ensure that customers fully trust your organization:
Define and Communicate Brand Values Internally
You can't be transparent about your brand values if your business doesn't even have any core values, to begin with. The first thing to do is to articulate fundamental brand values. The second is to ensure these values are clearly communicated to and understood by employees.
Employees who understand core business values and support them are better equipped to help with building brand trust. Similarly, employees who understand the brand values they're trying to fulfill help transparency efforts.
Engage, Monitor, and Refine your Presence on Social Media
Social media can be an outstanding platform for openly and honestly showcasing brand transparency.  However, strategy and sustained, consistent effort are necessary. The main tasks are to provide high-quality, original, compelling content and engage with followers and commenters on social media. Make interactions feel personal to create a lasting impression and a stellar user experience. 
How are marketers using social media to build brand trust? Social media monitoring tools help you understand which posts and content types resonate most with your target audience. For example, these tools can show you when to post content, such as blog posts, at the right time.
Related: 3 Examples of Brand Crisis Management Done Right
Embrace and Respond to Online Reviews
Brands that don't acknowledge reviews are simply destined to fail, as it's a show of poor customer service. Today's consumers want to know what others think of the companies they're considering doing business with. Online reviews are a goldmine of valuable information and data. Consumers can learn from what they read and subsequently make an informed purchasing decision.
Brands that read and respond to online reviews improve online reputation management and customer experience through their willingness to address concerns. A high number of online reviews demonstrates brand transparency. At the same time, it demonstrates that consumers trust that brand enough to do business with it. It also highlights the human connection between the brand and its customers. 
Share Important Customer Survey Findings
Surveys are valuable online reputation management tools, and sharing survey results is another way that brands show transparency. Even when a survey shows a negative sentiment, putting it out there demonstrates that the brand is listening to the consumer. Businesses that post survey results and state what they plan to do to address feedback further increases consumer trust.
Brand transparency and online reputation management need to go hand-in-hand with one another. Strong online reputation management provides strong support for brand-building efforts, which will benefit your business in the long run. 
Related: 5 Real-World Sentiment Analysis Use Cases
Why a Reputation Score Is the Best Measure of Brand Trust
A Reputation Score gives your customers a clear understanding of your brand's quality of product or service. On the flip side, that score can also help you to determine the areas in which your organization can improve. Multiple variables make up a Reputation Score, and here's why they're your secret weapon for measuring brand trust.
Star ratings — It should go without saying that your business should aim for high ratings. The closer to a five-star rating, the better for your brand's overall reputation. High ratings that include honest feedback will prove that consumers should trust your business.
The number of reviews — Five-star ratings are great but don't really matter if your business doesn't have many customer reviews overall. A high number of reviews that feature solid ratings will undoubtedly entice consumers to use your brand's product or service. It's especially helpful if those reviews are long and detailed. They can provide even more evidence as to why potential customers should contact your business.
Recently published reviews — Your customers will notice if you don't have any recent reviews listed on your page. Make sure you regularly execute campaigns to gather feedback to build customer confidence. As Google loves user-generated content, newer reviews can also help to improve your local search rankings. Running campaigns to gather surveys for various review sites will help to boost your authority across the internet as well.
Listing accuracy — You will absolutely turn customers away if your business listings include out-of-date information. Make sure each one of your listings includes the correct phone number, address, and hours of operation. This will ensure that your customers can easily find you.
Your business simply doesn't have a future if you don't have the trust and loyalty of your customer base. You have to put in the work in multiple facets of your brand to get there. Luckily, Reputation is here to guide your business along the journey toward success in the long run. We can help you manage your online reviews, business listings, and more.
Keep Reading on the Reputation Blog: How to Ask Customers for Reviews