How Competitive Intelligence Can Benefit Your Reputation
Reputation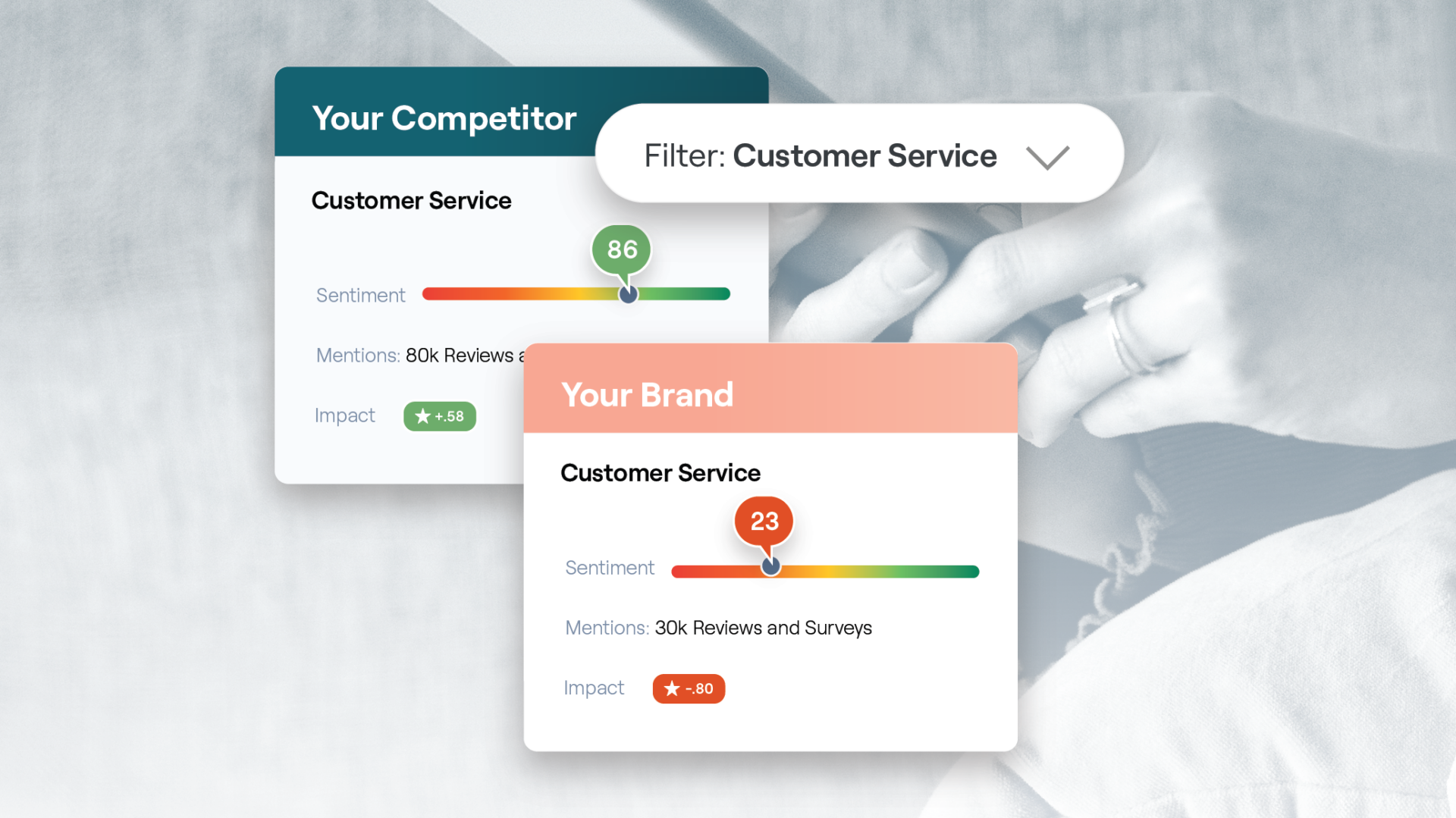 Customer experience is intricately bound up with reputation. The intelligence you gather on customers, business trends, and the competitive landscape gives you information you can use to improve the customer experience and company operations. A better online reputation is a natural consequence.
What is Competitive Intelligence?
Competitive intelligence is the collection and analysis of information that helps you anticipate competitive business activity. This may include the development of new products, entry into new markets, or identification of competitive opportunities worth pursuing.
Competitive intelligence involves gathering information on competitors and their customer experience. Reputation management requires a keen understanding of competitors and consumer trends and understanding how your company compares is vital to improving and maintaining your online reputation.
Where Does Competitive Intelligence Come From?
Competitive intelligence often comes straight from the customers themselves. Businesses can gather this data through surveys, online reviews, and monitoring brand mentions on social. Informative sources for customer sentiment include websites, print publications, industry experts, social media, and commercial databases. This intelligence originates from digital and in-person interactions between businesses and their customers.
How Can You Collect and Analyze Competitive Intelligence?
Here are a few popular ways to gather competitive intelligence:
Get to know competitor websites. Websites may be vast, but if you stick to pages related to relevant categories of information, it will be more manageable. Things to look for include new products being added, price changes or new product data sheets.
Read your competitors' reviews. Reviewers are usually extremely forthright. That means you can gather information about products, customer service and customer satisfaction from that feedback. Regularly monitoring your competition's reviews is a strategic way to gather the latest information about their consumer sentiment.
Track news stories. Google Alerts can let you know when competitors are in the news and why.
Track competitor social media properties. Follow or subscribe to competitors' pages. Regularly monitor them for new content or interactions with customers.
Related: The Ultimate Guide to Customer Review Management
What Insights Does Competitive Intelligence Provide?
Competitive intelligence can help you develop a better understanding of how to deliver exceptional customer experiences. For example, powerful survey tools can ask relevant questions that solicit the insights you need. But on the other hand, monitoring competitive review feedback provides information you might not get from surveys. That can allow you to develop a well-rounded picture of your target audience.
This data enables you to learn what the competition is doing well in terms of products, pricing, innovation and other practices, as well as where they fall short. This can alert you to opportunities to address customer needs better than your competitors do, which will help you continually improve the customer experience.
Competitive intelligence also helps you create valuable resources for your product development, marketing, and sales teams, such as:
Market analysis reports
Competitive benchmarking reports
Customer experience
Technology assessments
With these tools, your teams can use actual data and insights to exceed goals for improving online reputation.
Related: Four Customer Experience Trends to Look out for in 2022
How Can Competitive Intelligence Improve Customer Experience and Reputation?
The simple fact is, whatever product or service consumers want, they typically have many options to choose from. The businesses that come out on top are often the ones with the strongest reputation. The brands that win repeat business are the ones that offer outstanding customer experience throughout the entire journey with their brand.
There is really no separating customer experience from reputation — they are two sides of the same coin. Every interaction between a customer and a company influences the company's reputation. Effective online reputation management always emphasizes customer experience. Therefore, competitive intelligence is a vital aspect in helping any company understand its target customers and uncover opportunities for improving reputation and customer experience.
Intelligence-Driven Customer Experience Decisions Strengthen Reputation
At the end of the day, competitive intelligence is just information. However, it's what you do with that information that will affect the bottom line and help you attain a sterling online reputation.
Reputation offers a cutting-edge competitive intelligence solution that helps companies learn the "why" behind their competition's online reputation and gain an advantage with target customers and market trends. With these insights at your fingertips, your business will have the tools to take the lead.
Learn more about Competitive Intelligence today