The Real Problem With Customer Experience Programs
Colby Kennedy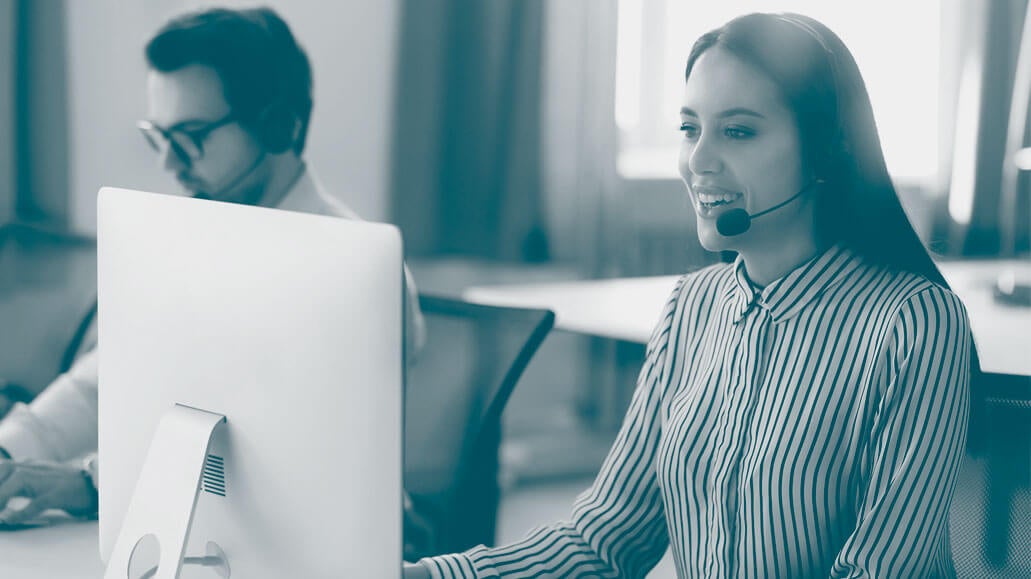 Customer experience (CX) is vital for the sustained growth of tomorrow's brands. It's no wonder companies continue to invest in CX technology and programs as customer experience has surpassed price and quality as key brand differentiators. In fact, a bad customer experience can reduce revenues by up to 14% in a calendar year. 
With so much at stake and brands investing properly, why do just 22% of CX leaders report their CX efforts to exceed customers' expectations? There are several problems that plague underwhelming CX program results — let's take a look. 
Problem 1: Failure to Get a Complete Picture
Traditionally, CX programs have been fueled by surveys. Companies administered uniform surveys, took the response data and drew conclusions based on the insights. With the proliferation of social data, reviews, and unsolicited information on the Internet, any single source of data, including surveys, are not sufficient to get a full understanding of what your customers are really telling you. 
According to Reputation research, less than 6% of all customer interactions are captured by surveys, and brands not listening to reviews are neglecting 20% of their customer base. The key is to combine structured data such as surveys with unstructured data like social posts and third-party reviews to get a 360-degree view of your customer experience. 
According to Forrester's research, 84% of CX decision-makers see the value in "data in the wild," but only 30% of data collected today is unstructured. That's because collecting and synthesizing this data is difficult. Most brands end up with a Frankenstein of multiple CX technology vendors which don't communicate with one another. That wastes time, money, effort, and resources.
Related: How a Viral Tweet Impacted Hertz's Customer Experience
Problem 2: Skewed Customer Insights
You need to consider multiple sources of customer feedback in order to discover your most critical business issues. It's not just that different sources change the picture. But when you add data analysis to the feedback for a more accurate picture, the story changes. Sometimes, the most commonly mentioned issues are not the ones that actually impact your outcomes. 
For example, the price of your product or service is often the lowest scoring attribute for brands. However, that doesn't impact brand loyalty as much as the quality of your service or product. Accurate customer insights can be further skewed when companies don't use the right feedback mechanism for the right source, situation, or time. One example would be hospitals administering a survey directly after a patient has had a challenging visit.
Problem 3: Technology and Data Without CX Strategy Means No ROI
Many brands fail to see ROI from their technology and data. However, that isn't because the technology isn't doing what it's supposed to do. Many CX programs fail either due to poor program design or lack of engagement and adoption within the organization. CX technology can only be truly monetized if it's set up in a way to help drive business goals.
In addition, business goals can quickly change within an organization. Therefore it's imperative that a governance structure is set up to periodically review the program design and ensure it's aligned with what the company is trying to achieve. 
CX programs often fail as they are no longer aligned with what the business is trying to achieve, which is why it's vital that the program be shared throughout the whole organization. That way, valuable CX data won't just sit in silos that do not serve your business.
The Solutions
Combining structured and unstructured data is essential to getting a holistic view of your customer experience. Brands need to bring all customer feedback sources together in a consolidated location to surface powerful insights. 
Related: How to Report on the Digital Customer Experience
For example, let's say that customer-facing surveys may tell a hospital that patients are dissatisfied with waiting time. The hospital's initial reaction might initially be to hire more staff to make things move faster. However, if the staff looked further into feedback, they'd learn that patients don't actually mind the duration of time.
What they actually dislike is how the waiting room is noisy and cluttered. Instead of wasting money from hiring unnecessary employees, the hospital can save money and simply make the relevant changes to create a positive customer experience. 
When looking to invest in your CX program, don't search for a vendor — search for a partnership. A good customer experience program does not start with a technology vendor nor even a huge pile of data. If brands are handed a new CX platform and then abandoned by the vendor, there is a higher chance they won't lock in the right customer experience strategy to ensure success. 
Finding a quality CX partnership can provide guidance such as where to focus your efforts or how to unlock the power of Google. Sometimes, it can even do the work for you in the form of managed services, which frees you to focus on innovation and the business.
Lastly, the focus of a CX program should be making regular small improvements to a key customer touchpoint rather than searching for a magic bullet to solve problems. 
To improve the customer experience, brands will need to have real-time information from data in the wild along with survey data. Also, focus on listening to what your customers are saying and then taking action on it. Is there a theme around a touchpoint? Go from there and make incremental changes.
Need More Help?
If you want more information about optimizing your CX program, check out our Customer Experience Surveys Guide: How to Get Started. It is a downloadable PDF that covers topics to help brands take action including:
When to deploy customer experience surveys

6 different customer surveys and when to use them

How to build customer surveys that yield actionable feedback

How to operationalize customer feedback
Alternatively, reach out to our resident customer experience expert Chris Sparling on LinkedIn.