RXM in Action: From Feedback To Movement With Actions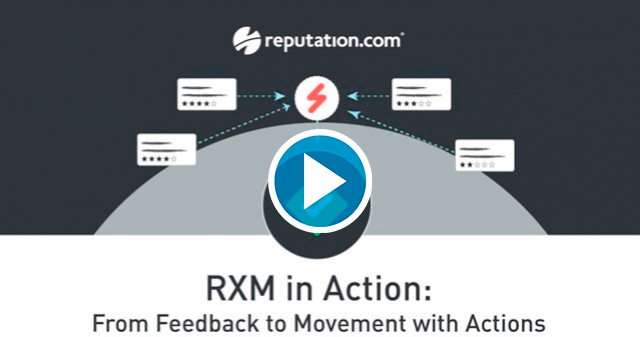 Actions speak louder than words. Is there room for improvement in how your company creates a workflow to act on customer feedback from multiple sources?
Collecting customer feedback is great, but if your team doesn't act on it you may be missing an opportunity. Having a solution to assist your team is imperative. In RXM in Action: From Feedback To Movement With Actions, we'll explain how a great ticketing tool that ensures accountability, manages processes and creates a single repository of feedback can increase customer satisfaction, loyalty and ultimately – revenue. This short presentation includes exclusive content from our Training Manager, as well as an interview with one of our Solutions Engineers to break down how companies successfully use ticketing tools. Here's what you'll learn:
Why SLAs and accountability hinge on tracking
How to improve your company by closing the loop on customer sentiment
Why acting on customer feedback increases a company's visibility
What responding to customers means for a company
Presenters: Siôn Owen, Colby Kennedy, Vicki Berman
Recorded Sep 16 2020 ❘ 35 mins
Topic: Through Leadership
Want more insights on
how to grow your business

with the only platform that brings together online reputation management and gives you the tools to take command of your customer experience?