How Reputation Helps Healthcare Systems Thrive in Google's World
Adam Dorfman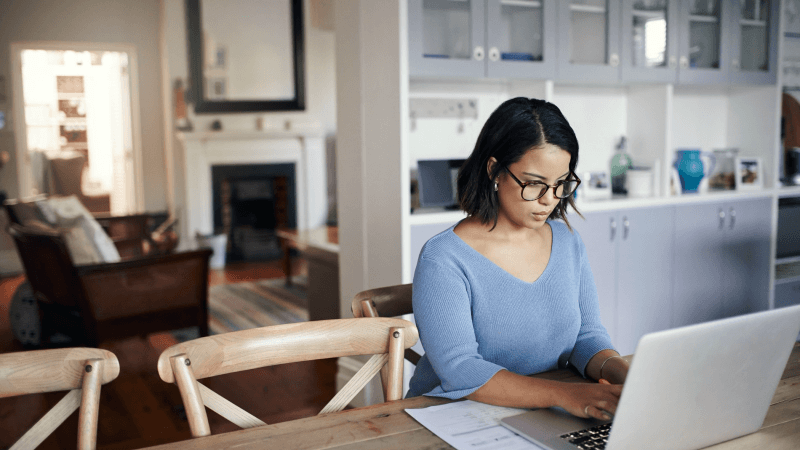 Google is the new digital front door to healthcare. Only 15% of people seeking healthcare go directly to a healthcare system's website — most healthcare seekers go to Google to find what they need to know about healthcare providers.
As a result, healthcare systems and their physicians must ensure that they publish accurate and complete content on Google properties such as Google My Business (GMB) and Google Maps. Google is where patients go to search for providers — and then evaluate providers based on the information they find. Fortunately, Reputation has a solution to help healthcare systems be found and chosen in Google's world: Managed Services for Google.
Attracting Patients in Google's World
Increasingly, being found and chosen in Google's universe means that a provider's Google presence, including their GMB listing and other properties, need to be complete, accurate and chock-full of positive patient reviews. That's because:
You need to be on Google to be found. For any business, having a GMB page is the most important local ranking factor on Google, according to the Moz 2018 Local Search Rankings report. Having a GMB listing is crucial to being discovered, especially at a time when most searches on Google do not result in click-throughs to a website.
You need an accurate and complete listing on Google to be chosen. Searchers are getting everything they need to learn about a healthcare system from its Google knowledge panel, or the content that Google shares about a healthcare system in search results. So it's not enough to publish a GMB listing — your listings need to function as mini-websites with rich content and positive reviews.
An accurate and complete listing is essential to ranking well. The more quality content you publish on your Google listings, the higher you will rank on Google. Google cites accurate content, complete content (including images) and customer reviews (that you respond to) as critical signals that its algorithms use to rank search results — more information about all that here.
But healthcare systems are struggling to manage all of the content that appears in their Google listings and Knowledge Panels, such as their location data, rich content and patient ratings and reviews. A typical Knowledge Panel encompasses map listings (which must be accurate), patient ratings and reviews (which must be monitored and acted on), patient questions and answers (which must also be monitored and acted on), hours, photos, upcoming events and so on. It's just not feasible for any healthcare system to keep all that content and data up to date.
Related: How Healthcare Systems Are Using Google Posts During the Pandemic
That's where Managed Services for Google from Reputation comes into play.
(Download our medical guide on How to Compete for Patients in the Digital Age.)
How the Managed Services for Google Helps Healthcare Systems
Managed Services for Google ensures that patients find a healthcare system through its front door on Google – through organic listings such as GMB and paid content such as Google Seller Ratings on Google Ads. As a result, a healthcare system's provider locations will achieve a stronger presence and be more attractive to patients seeking care.
Managed Services for Google combines Reputation platform components with managed services from experts. Through the offering, we publish and manage all the essential data about a healthcare system that patients find about them on Google. We focus on managing information in a healthcare system's Google knowledge panel because, as noted above, knowledge panels act like websites at scale. They reveal location data, visual content, patient reviews and much more, all across Google.
Our offering manages everything:
Core data optimization, such as a provider's location information, scheduling links and visual content.
Google Seller Ratings, Q&A and patient reviews. Reputation responds to reviews and questions as they come in.
Reporting and insights from reviews, listings and search, along with proprietary, custom Google analytics.
Reputation experts help our clients in a variety of other ways, such as reviewing the accuracy of their data on all Google properties, correcting duplicate listings, monitoring review sentiment and much more. Reputation, a Premier Google Partner, relies on expertise working with Google to do so.
Related: Google Offers New Insurance Attribute for Healthcare Providers
Contact Reputation
I believe that Managed Services for Google will result in more patients choosing a healthcare provider when they find the provider in Google search results, leading to increased visits. Why? Because patients will find exactly what they need to decide whether to choose a provider – timely patient reviews, location information and attributes such as special accolades achieved in patient care or whether a particular healthcare system caters to multiple languages.
As Reputation reported in May 2019, since partnering with Google, Reputation clients and their customers have generated 18 billion business profiles and maps views, taken 700 million actions and enabled over 124 million reviews.
We're proud of the results we are delivering to our healthcare clients — and we'd like to help you. Contact us to learn more.