Google My Business: Best Practices
Adam Dorfman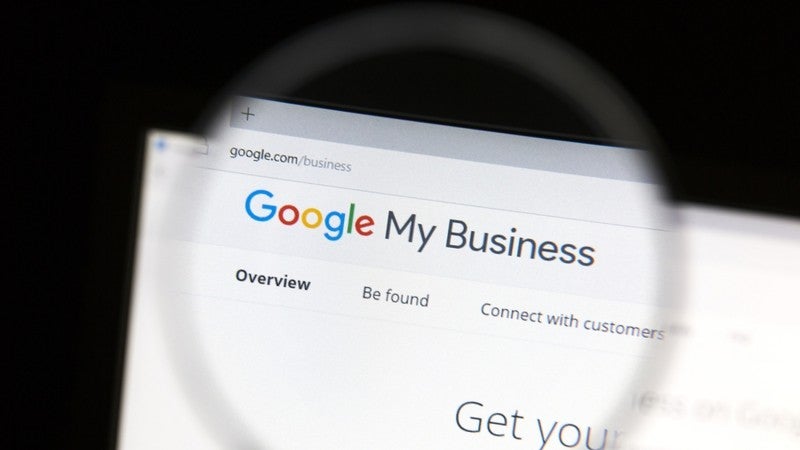 The Google search landscape has shifted dramatically in the last few years.
If you queried Google with the phrase "book flights to Maui" several years ago, the search engine would have returned a long list of Maui-focused travel websites or agencies.
Fast forward to the present and business websites aren't the first listings people see anymore. Instead, Google aggregates third-party website data (of its choosing) into its local search results. This data cluster allows users to gather as much information about their query in the shortest time possible. This means that you can book your flight to Maui without ever leaving Google's search results or visiting another website.
Good news, right?
For web searchers, yes.
For businesses trying to connect with customers? Not so much.
You now have much less control over the business information your customers see in Google, because when users get exposed to your business, it probably won't be from your website. Google no longer thinks of your business as a listing, but rather an entity. And the search engine constructs your business entity by aggregating online information about your company — whether or not it is flattering — and compiling it together in one place (your knowledge graph).
That's why it is vitally important to keep your Google My Business listing updated and optimized. It's the primary place users will get information about your business.
Google will pull from the information in your Google My Business listing to build your entity, because the search engine will want to serve up its own data to users. So, if you want to enjoy higher local search rankings, you must keep your GMB listing updated and active. A robust, well-optimized profile is more likely to rank highly in Google's index and convert users into actual customers.
Related: 3 Ways to Improve Your Google Presence Today
Your Google My Business listing can allow users to call you directly, add your address to Google/Apple Maps, schedule appointments, get answers to FAQs and more — essentially do what they could do on your website. Let's dive into some of those features:
Optimize Your Google My Business Listings By Adding These Features
How do you optimize your Google My Business listing? Use as many features that Google offers as possible. Below is a list of the most important ones.
Basic Profile Features
The most valuable profile features are the ones that make it easy for your customers to find and contact you. They are:
Business name
Link to website
Contact phone number
Business hours
Address
Business category
Adding and keeping this information updated is the least you can do to ensure you are providing an easy way for customers to connect with you (which makes Google and your customers happy).
Note that optimizing your profiles also involves keeping these fields updated and matching the details you have on your website. Otherwise, Google will consider the data outdated and may penalize you for it.
Additional Features for Optimization
Using the following features will help you stand out and outperform your competitors (especially those who aren't using all of these features):
Google Posts: These posts are similar to social post content, but they live on your Google My Business listing. And because they display prominently, especially in the mobile search results, they can help your business get noticed, if you set them up correctly.
TIP: Use your Google My Business posts as mini-advertisements. Add compelling images to capture attention and calls to action to visit your website. Think promotions, events, sales, product launches, content releases — if you would announce it via an email or social post, you can add it to a Google My Business post.
Related: Why Google My Business Performance and Customer Reviews Are Rebounding
Questions and Answers: This feature allows users to ask you questions directly through your listing. Consider adding FAQs to your listing, as well, so users can get the answers to most of their questions quickly. Note that anyone can answer the questions, so monitor the incoming questions regularly.
Business Descriptions: Add a business description to your Google My Business listing. Use this space to share your business story and unique value proposition.
Images and Videos: Use images and videos to capture attention and give potential customers a look behind the scenes of your business. For example, restaurants can add tantalizing food shots and images of special spots in their restaurants (private tables by the fireplace or the bar at happy hour, for instance). Physicians can add warm, heartfelt shots of satisfied patients and pictures of their comfortable office environment, so prospective patients can envision what the experience will be like when visiting the practice.
Shoot behind-the-scenes videos of your company, employees and anything else that will humanize your brand and enable consumers to feel more connected with you. Note that it's best to keep the videos non-promotional. Here's more information on how to make your location listings pop.
Related: Meeting the Challenge of Multi-Location Social Media Management
Reviews: In the last two to three years, online reviews have emerged as one of the biggest trending signals for Google My Business listings. Business with more reviews are two times more likely to rank in Google's top three results. This is especially important because when users search with "near me" phrases ("Italian restaurants near me"), Google shows the top three local listings right away (called a local 3-pack). Getting in those top three results is ideal, but it will take consideration of the following factors, as this is what Google looks for when ranking your listing:
Review sentiment – Is it a positive or negative review?
Review ratings
Number of reviews
Review frequency – How often they are posted?
Similar to industry cadence – If your review frequency appears unnatural (suspicious) and outside of your industry's typical cadence, Google may not give them as much weight or may even discount them completely. This often happens when businesses try to "game" the system and post fake reviews.
Receiving ongoing reviews is one of the most important reputation factors. Not only does it increase your Google My Business listing rankings, it directly boosts your Reputation Score. A higher Reputation Score equates to a better customer experience and higher revenue. Here is some more information on how better customer reviews drive revenue.
Additional Features: Google My Business also has features to help you improve customer experience and increase engagement with consumers directly from your listing, such as automatic bookings, text messaging and service/menus.
Related: The Google My Business COVID-19 Post Type: What You Need to Know
Best Practices for Optimizing Your Google My Business Listing
When optimizing your Google My Business listing, pay attention to the following best practices:
Claim ALL of your Google My Business Listings and Keep Them Updated
If you have multiple locations, claim all of your listings and fill out as many fields as possible, optimizing each one according to the best practices outlined in this article. Doing so will keep your business listings competitive.
Google uses hundreds of signals to rank listings. Show Google your business is active by taking advantage of all the features offered and regularly updating them (responding to user questions, getting and responding to ongoing reviews and updating outdated information). As we mentioned before, inaccurate listings can also result in Google penalties.
Pay Attention to User Interactions
Google is starting to weigh user interactions in its search results algorithm. For example, when a user enters a phrase such as "florist near me," the search engine will assess which of the results are getting the highest click-through rates.
When users see your knowledge graph, are they clicking on your website? Are they calling you? Are they leaving a review after doing business with you? While some of those factors may not hold a lot of weight with Google currently, this is where the future of local search is going. Pay attention to these metrics, so when they are fully ingrafted as signals, you will be ahead of the game.
Related: Google My Business Listings: Smart Strategies for Savvy Marketers
Optimize Your Google My Business Listings
Optimizing your GMB listing is integral to making your customers happy and also ranking high in local search. It can get tedious, however, to regularly monitor and keep your business listings updated, especially if you have multiple locations (separate GMB profiles), each with their own departments.
Check out our Business Listings solution, which automates the entire process of claiming, auditing and identifying discrepancies. It can also check your Google My Business listings for mistakes, while automatically pushing corrections out to all of your listings.
Keep Reading: RXM in Action: Winning Customers with Business Listings