6 Must-Haves for GMB Listings for Automotive Dealerships
Adam Dorfman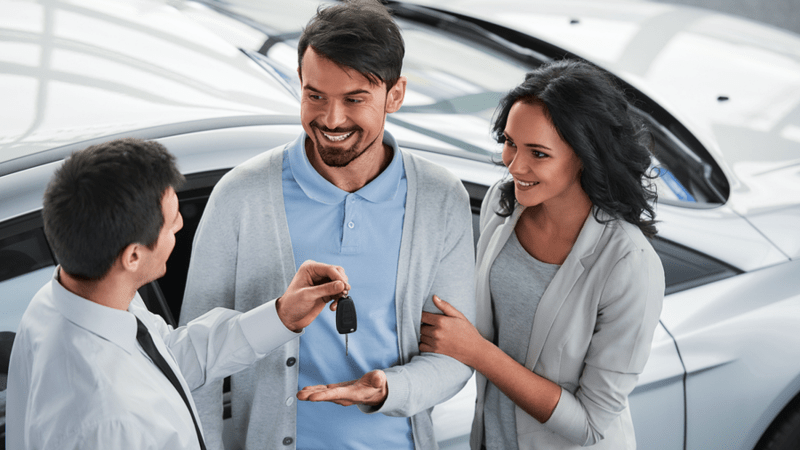 Consumers are making local buying decisions without ever visiting a company's website, as is indicated by the steady rise in zero-click searches on Google. (Read more about how to handle no-click searches here.) Many use Google My Business listings to read customer reviews, learn business hours, find out about specials, and get driving or parking directions.
GMB listings are excellent tools for consumers, but they can help automotive dealerships as well. These free and powerful tools give you another potential spot on the first page of Google, allowing you to reach your target audience effectively.
Any business can claim and optimize its GMB listing, but this is often an underutilized digital marketing strategy for auto dealers. Since it can significantly contribute to your online reputation and bottom-line results, here are six must-haves for your GMB listings.
(Download our 2021 Automotive Reputation Report.)
1. Optimize your GMB listings.
Claiming and verifying your GMB listings is an excellent first step, but you'll want to go much further. Enter as much information in those listings as possible. Be precise about your business name, address, phone number and hours of operation.
2. Choose the right category.
Google uses a trimodal algorithm for its local search results, meaning it considers relevance, proximity and prominence in deciding which businesses get the nod. There isn't much you can do about your location, but you can impact the other two factors.
You can show Google that you're an automotive dealer by choosing the right category for your GMB listing. There is a primary category for "car dealer," but also some subcategories that you may want to choose if they're relevant. These include "franchise dealer" and "used car dealer." You can pick up to 10 subcategories.
Related: How Car Dealerships Can Improve Their Online Reputations
Why is choosing the right categories important? Categories help your customers find accurate, specific results for services in which they're interested. Choosing categories that accurately represent your business help your listings align with user search intent. For instance, if someone wants to find a dealership that offers used cars, selecting both "car dealer" and "used car dealer" as categories makes it more likely that the user will find you in search results. That's a win for both your dealership and the consumer looking for a used car dealer.
3. Generate reviews.
Consumers in the market for a new or used vehicle want assurances that the dealer they choose is going to be trustworthy. Online reviews not only sway these decisions, but they also factor into local search rankings with Google.
Encourage your current customers to leave online reviews. When those reviews show up, good or bad, make sure that you are responding to them quickly and appropriately. Reputation offers a suite of tools that can help you do this seamlessly.
4. Let customers message you.
You'll get more engagement from customers if you allow them as many options as possible for contacting your business. You can turn on text messaging in your GMB listings with a simple click.
From your dashboard, there is an option to verify and activate "messaging" for your customers. This will come to the mobile number of your choice and give you another way to stay in contact with potential customers.
5. Add a menu URL.
Many automotive customers want to view your dealership inventory before they make a trip to the location. You can make this simple from your GMB listing by creating a direct link to your website. From your knowledge panel, look for "products and services," and add a link to your inventory page.
Related: Why Messaging Matters to Car Dealerships
6. Create GMB posts.
Another way to engage with customers, improve the customer experience and boost your local search rankings is by frequently updating your GMB listings. You can do this by adding short posts to the listing.
Use GMB posts to promote current sales and specials, show off a new model or say something about your fantastic service department.
Step Up Your GMB Strategy with Reputation
By implementing these must-haves for your GMB listings, your dealership will generate more leads than ever, even if customers never reach your website. On the other hand, if you neglect your listing, you could end up presenting inaccurate information to customers, which might impact the customer experience and cost you money.
Reputation provides a comprehensive, integrated online reputation management platform that can help your dealership optimize its Google My Business listings and collect the information it needs to best serve its customers.
Download The Case for Integrated Online Reputation Management to learn more today.