Automotive Report
2022 Automotive Reputation Report
We analyzed over 35,000 dealerships globally to deliver actionable insights that help automotive dealerships & OEMs improve operations and drive revenue.
Read The Report
Fill out the form to read the report.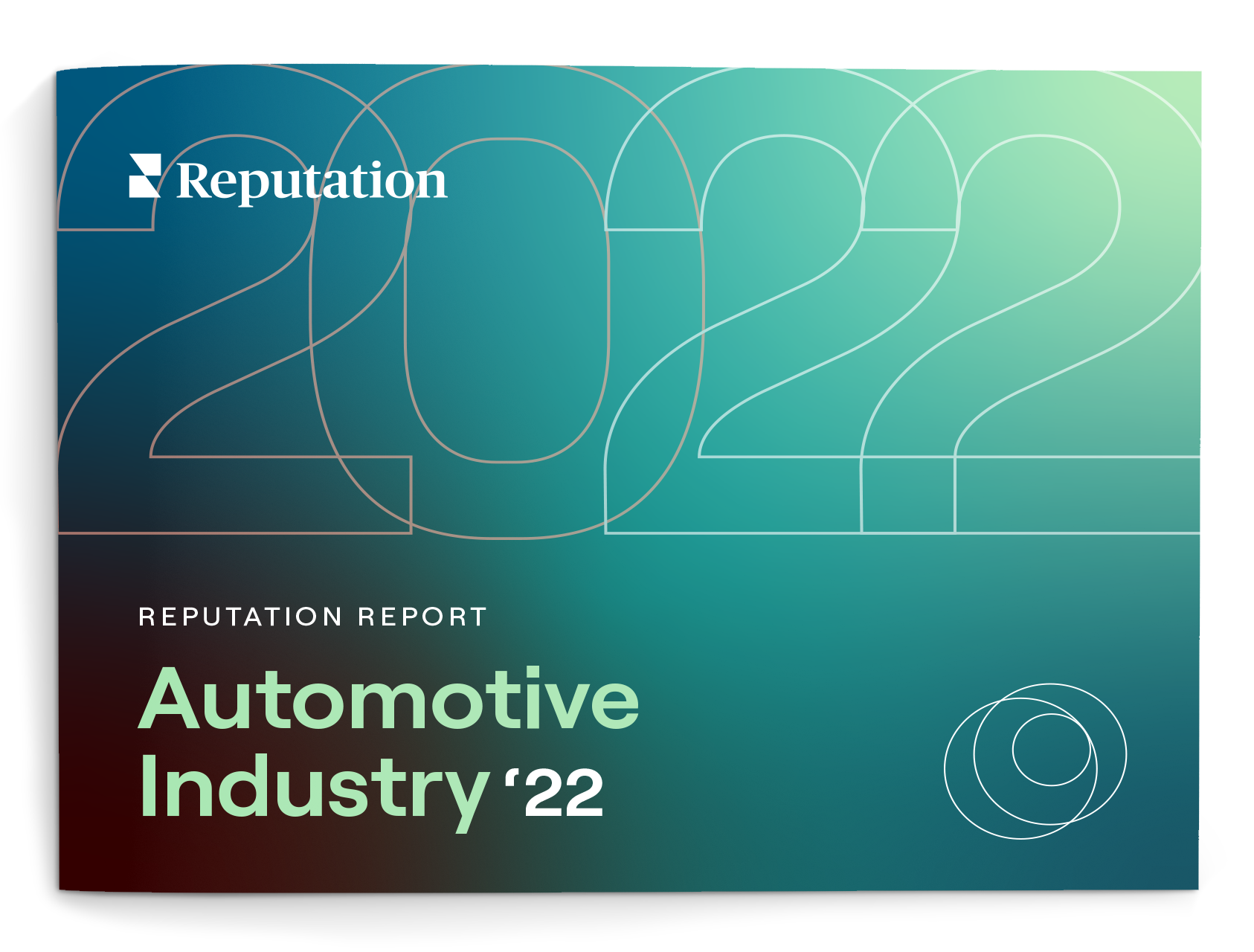 We analyzed 20,000 auto dealers and brands in the U.S. and Canada
and 15,000 auto dealers and brands in Europe
and 5 million auto dealer ratings and reviews
2022 Automotive Reputation Rankings
U.S. Top Luxury Car Brands
| | | |
| --- | --- | --- |
| RANK | BRAND | REPSCORE |
| 1 | Lexus | 749 |
| 2 | INFINITI | 728 |
| 3 | BMW | 696 |
| 4 | Porsche | 681 |
| 5 | Acura | 670 |
Read The Report
Fill out the form to read the report.
Reputation Score has been a critical benchmark in helping us understand the importance of our online review presence, Customer feedback, and satisfaction at AutoNation. We take tremendous pride in how our dedicated Associates serve our Customers and represent our company values daily."

Marc Cannon, Executive Vice President and Chief Customer Experience Officer, AutoNation
Mitsubishi Motors is in the midst of a brand-wide moment, proven by exciting new vehicles, welcoming and updated dealerships, and an absolute commitment to customer satisfaction. To see that work validated in the 2022 Reputation Auto report rankings is exciting, to say the least, and is proof of the value of this hard work."

Mark Chaffin, president and CEO, Mitsubishi Motors North America, Inc.
Key Findings
85% of Automotive Dealership Customers Say That Reviews Are Important to Their Decision-Making
70% of Consumers We Surveyed Would Travel More Than 20 Miles to a Top-Rated Dealership
40% of Consumers Expect a Response Within an Hour When they Message a Dealership

Auto Dealerships that Effectively Manage their Online Reputation Increase Sales by up to 10%.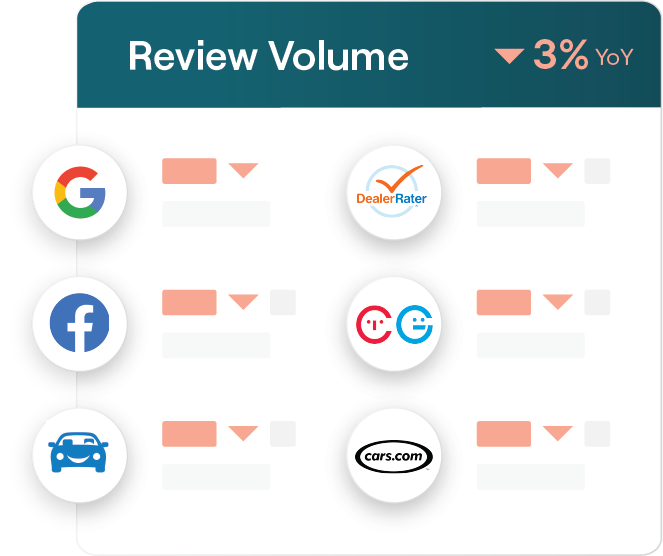 Review Volume is Down 3% YoY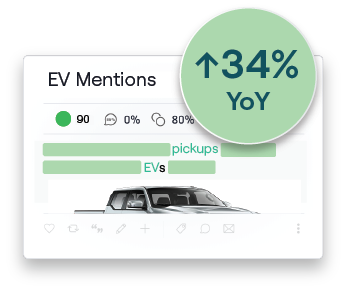 Electric Vehicle Mentions are up 34% YoY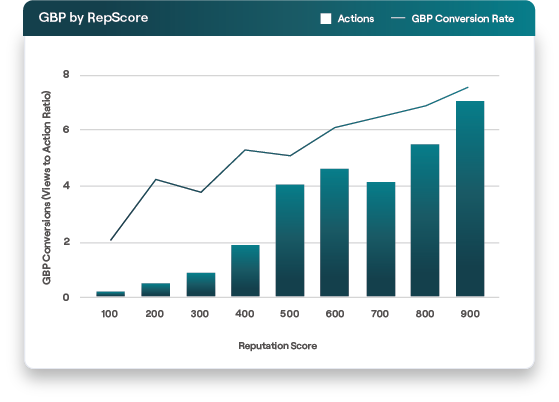 Higher Rep Score = Higher Online Visibility
Locations with higher Reputation Scores generate 9.9x more actions and 2x higher conversion rates on their Google Business Profiles.
Read The Report
Fill out the form to read the report.
[hubspot type="form" portal="7134296″ id="c89ae4f5-7879-4599-bcc7-9747ba3f5f40″]
What Do Consumers Think of Car Dealerships?
The Reputation Data Science team examined 5 million ratings/reviews to find out:
STRENGTHS: Customer Service, Sales, and Staff
Positive reviews often mention salespeople by name for their knowledge, attention to detail, and commitment to helping customers find the right car for their needs. The most positive reviews about service emphasized the quality of service throughout the entire buying process.
WEAKNESSES: Pricing, Service, and Administration
Customers don't like their experience in the service lane. Long wait times, as well as inadequate repair, factored heavily into criticisms. Issues with the service lane also overlapped with other big drivers of negative sentiment: pricing and administration.
Strengths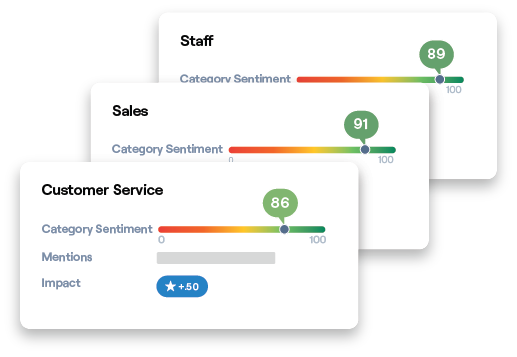 Weaknesses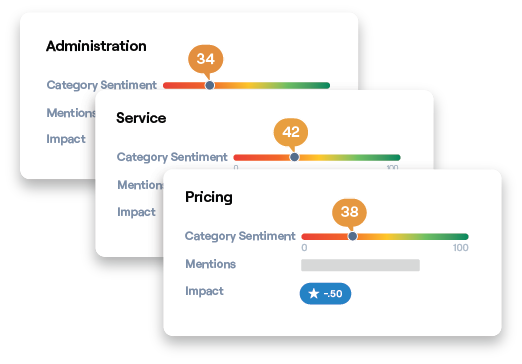 5 CX Questions for Dealerships
1
Are EVs Upending the Industry?​
EVs are disrupting the relationship between OEMs and dealerships. They're redefining the future of automotive service and blurring the lines between luxury car brands and non-luxury. EVs are just getting started.
2
Are EVs Upending the Industry?​
Customers are not happy with their service. So, dealerships are adopting technology to improve the service lane experience and boost profits.
3
Are EVs Upending the Industry?​
Heated seats, smart fobs, and more — they're part of OEMs' vision for a subscription future. And customers are not necessarily onboard.
4
Are EVs Upending the Industry?​
An ongoing supply chain problem, geopolitical instability, and the global chip crisis are all factors putting a squeeze on profits. Car shoppers are paying a price.
5
Are EVs Upending the Industry?​
Customer ratings and reviews are fueling the future of automotive. Who will win the race to win the Feedback Economy?
Download the 2022 Automotive Trends Report
Read The Report
Fill out the form to read the report.
[hubspot type="form" portal="7134296″ id="c89ae4f5-7879-4599-bcc7-9747ba3f5f40″]
Customer Experience Tips for Dealerships
How can dealerships add more to their bottom line and boost their reputations? By listening to the signals of the Feedback Economy to improve their customer experience (CX). Here are some ways to do that.
Offer a Great CX Along the Entire Journey: Our 2022 automotive survey shows that the customer experience extends beyond the lot. Car shoppers told us that Google search results, a dealership's website, and automotive review sites all have a significant impact on deciding which dealership to buy a car from. So, dealerships should be visible and provide great CX wherever shoppers look online.
Create a Feedback Loop: Build a continuous feedback loop that encompasses everything from surveys to reviews. Act on what you hear. Fix issues that customers have and redesign your experiences to prevent issues from recurring. All of this builds your brand trust to earn your next customer and retain more of the ones you have.
Be Social: Engaged users are more likely to become valuable leads for your business. Keep your social profiles updated, especially if you are rebranding locations, opening new ones, or sunsetting dealership locations.
Be Responsive with Technology: People want dealerships to be responsive through messaging options such as text, Google Business Messages, and social apps. 40% of consumers expect a response within an hour. Dealerships should consider using artificial intelligence to automate FAQ responses while relying on people to monitor/respond to complex questions.
Centralize CX Data: Consolidate CX data into a single view to accommodate the proliferation of public data. Invest in a single automated platform to collect, house, and report public and private data for a complete picture of customer feedback.
Humanize Dealerships: Use social media, Google Business Profiles, your website, and every possible digital touchpoint to familiarize shoppers with your sales team.
Read The Report
Fill out the form to read the report.
[hubspot type="form" portal="7134296″ id="c89ae4f5-7879-4599-bcc7-9747ba3f5f40″]
It's an incredible honor to be recognized as the top-rated public or private dealership group for online reputation a fourth-consecutive year. We are also proud of every Hendrick Automotive Group dealership who earned a place in the top 150."

GREG GACH
President, Hendrick Automotive Group
Subaru is thankful for our many customers that are loyal to our brand, and we believe their loyalty is in large part to the exceptional customer experience our retailers provide. We look forward to continuing our excellent relationships with our customers and delivering on our commitment to be More Than a Car Company®."

LAURA MATEY
Director, Retail Operations Training, Subaru of America, Inc.