Five Ways Car Dealerships and OEMs Can Win with Digital Retailing
Ali Fawaz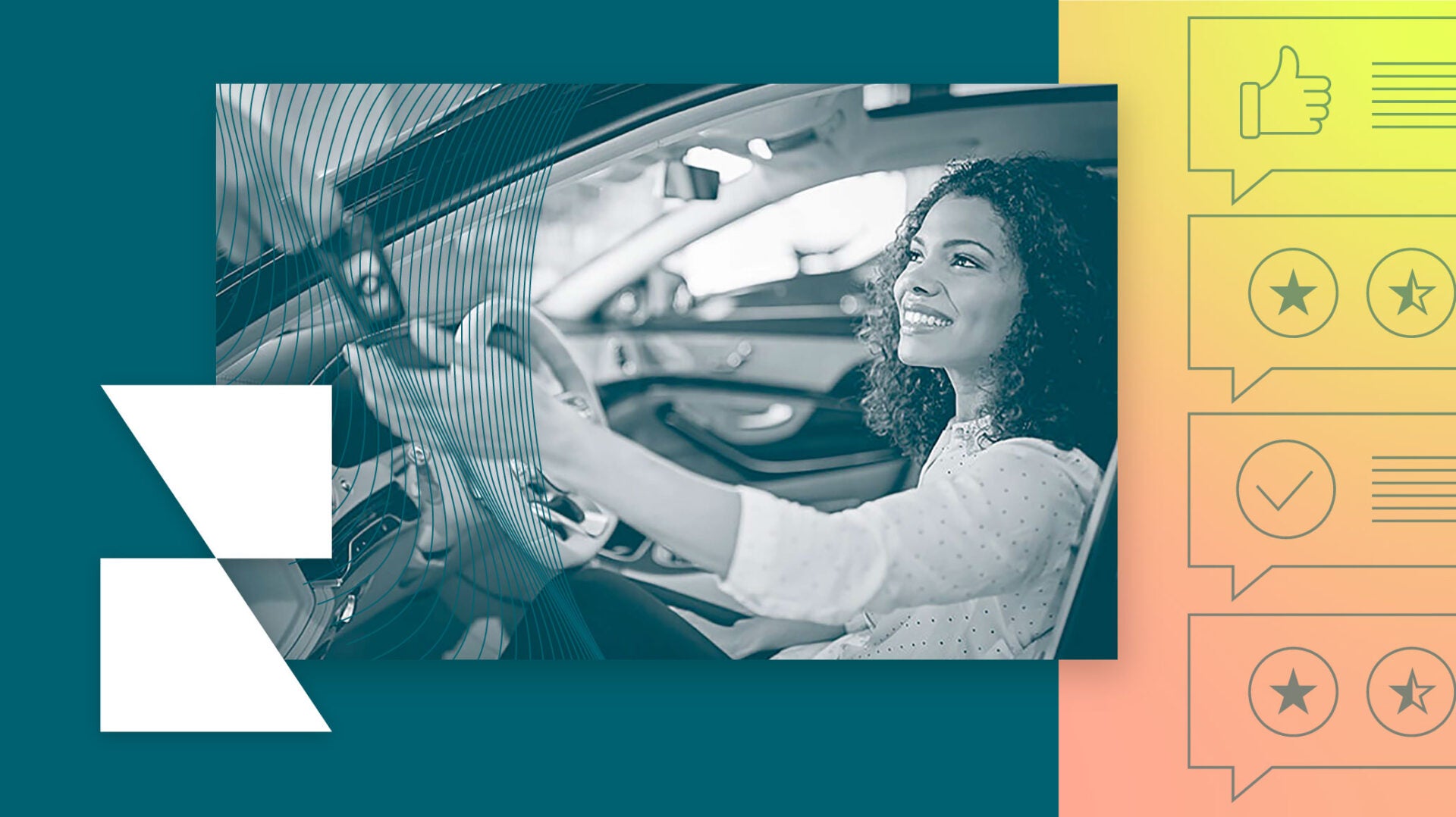 Automotive OEMs and dealerships continue to adapt to the rise of digital retailing and embrace new ways of doing business. Recently, General Motors announced it will launch CarBravo, a new business that will help GM dealers put their used-car lots online. CarBravo follows Ford's launch of a similar site, Ford Blue Advantage. Meanwhile, dealers are adopting digital tools and direct-to-consumer services such as at-home delivery. 
How might dealerships and OEMs build on this momentum and lean into competitive advantages that pure-play digital retailers such as Carvana lack? The answer is to improve the customer experience (CX), innovate the online customer journey, and capitalize on the advantages of having a multichannel presence.
Why Digital Retailing Has Heated Up
The forthcoming launch of CarBravo is a response to a pre-Covid-era evolutionary change brought about by consumers and digital upstarts.
For years, consumers have shown a willingness to buy cars online. In 2015, 75% of drivers polled by Accenture considered conducting the entire car-buying process online. The pandemic turned consumer interest into action. Research showed that before March 2020, 13% of U.S. consumers had made automotive purchases online; after March 2020, that figure rose to 28%. That's when digital-first upstarts such as Carvana and Driveway experienced rapid growth.
As the cost of new cars skyrocketed amid a global chip shortage throughout 2021, Carvana's inventory of used cars became more appealing. Carvana's market capitalization soared. In addition, CarMax built a powerful used-car network by offering a multichannel approach. 
In response, the vanguard OEMs and dealerships have accelerated their own embrace of digital retailing. In 2020, 69% of dealerships added at least one digital step due to Covid-19. According to Cars.com, dealerships offering home-delivery services increased 35% within the first six months of the pandemic. Dealerships doubled down on digital tools, turning to online messaging, digital retailing, video appointments, and virtual test drives to help shoppers find the right car.
Related: What Car Dealerships Can Do About Sticker Shock
OEMs and leaders are now in a position to take digital retailing to another level even as a fragile global supply chain threatens the entire industry. How?
Five Ways OEMs and Dealerships Can Step Up
1. Improve Customer Experience by Learning from Online Data
McKinsey put it best: CX is the new key to automotive success. A better CX boosts profitability by locking in customer loyalty. 
As the auto shopper's journey continues to go online, it is essential that automotive leaders lean into digital to learn from customers and improve — especially through online reviews.
A lot of review data proliferates "in the wild," or on social sites and touchpoints such as Google Business Profiles beyond the scope of traditional customer survey tools. Those channels are a well-spring of unsolicited, real-time insight, including performance feedback. 
As they operate multiple rooftops, they have access to a tremendous amount of data. Dealer groups need to act on this data to strengthen their CX and address problems bubbling up on social media. In addition, multiple rooftops within a group can learn best practices from each other when they share insights on what is going right and where they need to improve.
We suggest they harness technology to aggregate and analyze CX data in order tofunnel those insights to all customer-facing employees so that improvements can be made quickly. Doing so means combining data in the wild with customer survey data on one platform to get a complete view on their CX performance.
Now, imagine how much more effective that CX data can be if dealerships share customer feedback regularly with OEMs? Dealerships are on the front lines getting performance data from customers. A feedback loop can also be invaluable for reporting on the success of alternative approaches to traditional sales, such as automobile subscription programs. 
A feedback loop between dealerships and OEMs can help OEMs flag issues and potential improvements with the core product. That feedback loop goes both ways, with OEMs sharing essential data,such as product recalls, with dealer groups. 
These steps are becoming fundamental to CX mastery.
Related: How to Become a Top Automotive Dealer
2. Own the Online Customer Journey
One of the most important ways to own the customer journey online is to meet customers where they are — on Google and on social media. Customers search with intent on Google. They use social media when they are in discovery mode, meaning they want to learn about new brands, products, vehicles, deals, and opportunities they may not have been aware about. Google and social media are places where consumers share their experiences with brands. 
Dealerships must take advantage of the ways they can publish information on their Google Business Profile listings. This is especially true at a time when most searches on Google stay on Google. Dealerships need to put their profiles to work by turning them into powerful mini sites for reviews and content.  
Google states that high-quality reviews will improve your business visibility. In addition, dealerships can have separate listings for their sales, service, or parts departments. 
Dealerships must capitalize on department listings to improve their visibility when people search for sales, services, or parts on Google. Doing so also capitalizes on the advantage of physical location by driving shoppers to the showroom and service lane.
But for dealer groups in particular, managing their Google Business Profiles is not as easy as tweaking location data or responding to a review at one rooftop. They need to publish and maintain accurate and compelling data and respond to reviews across multiple locations. Dealerships should create a strategy for how they'll manage multiple Profiles. 
At a minimum, this strategy should include ensuring that brand standards are consistent and that resources are in place with a governance system for managing this content.
Owning the customer journey, of course, is more than a branding opportunity. It's also a conversion and retention strategy. For instance, social media is where sales are made. Automotive companies need to capitalize on the explosive growth of social selling to take their inventories to customers online. 
By collaborating with OEMs, dealerships can do an even better job owning the online customer journey. A shared technology platform makes it possible for dealerships and OEMs to improve how dealerships segment customer prospects, analyze predictive data on inventory availability, and plan personalized offers accordingly. 
3. Be Responsive – Through Digital
Automotive dealers have shown they know how to embrace digital. Now they need to put digital tools into overdrive by being more responsive with CX. How? By relying on rapid-response tools such as text and chat to respond to customer queries. Consider the fact that text message open rates are 4X that of email. According to a study Reputation conducted with YouGov, 41% of consumers expect a response within an hour when they message a dealership either through social media or direct messaging tools. Reputation's messaging tools collect customer feedback via short, unobtrusive conversations conducted via text message.
Related: How Automotive Leaders Can Beat Industry Disruptors
4. Turn the Service Lane into a CX Advantage
One of the crucial advantages that dealers have over the upstarts: post-sales service and parts, which account for about half a dealership's profits. The upstarts have not figured out how to tap into service and parts profitably. Dealerships can do so by managing the interplay between online and offline better.
They should also make better use of the online feedback they receive from customer surveys. A best practice for surveys is to deploy them immediately after a customer has received service, either through a simple opt-in text-based "How did we do?" or an email. Offer the customer the opportunity to post their feedback on Google Business Profiles and turn them into a feedback loop. 
5. Humanize Dealerships 
Car buying hasn't gone completely online. For the most part, people still buy after an in-person experience. But as with service and parts, dealerships need to tap into the power of digital to amplify the human touch they provide at the dealership. For example, they should use social media, Google Business Profiles, the website, messaging tools, and every other possible touchpoint to make shoppers familiar with their sales teams. Empower the sales team to use social media to talk about the dealership and their commitment to customers. Everyone at the dealer group is a brand ambassador.
Contact Reputation
Reputation is changing the way automotive brands gather and act on customer feedback to drive decision-making and enhance Customer Experience (CX) programs. Reputation's interaction-to-action platform translates vast amounts of solicited and unsolicited feedback data into prescriptive insights that OEMs, dealer groups, and individuals rooftops use to learn from and improve operations. Visit reputation.com to learn more. 
Contact Reputation to learn how to generate more sales with a stronger reputation.