Why Auto Dealerships Need a Digital Presence to Succeed
Reputation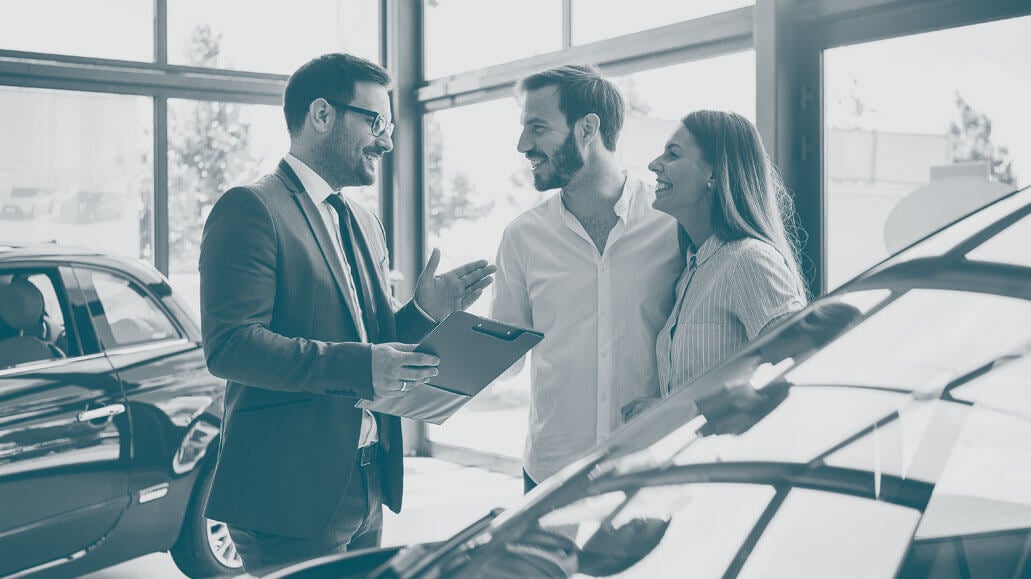 Automotive dealers matter more than ever. But to succeed, they need to combine a strong digital presence with a great customer experience at the physical dealership. That's one of the major takeaways from a new study from Cars.com. According to the study, consumer interest in buying vehicles is stronger than ever. At the same time, car shoppers want dealerships to deliver more frictionless experiences such as home-delivery and digital purchasing. We believe that embracing Reputation Experience Management is the key for auto dealers to operate successfully online and on the lot.
The Headlines Heading into 2021 
The customer journey continues to become more frictionless. According to Cars.com, 57% of car buyers conducted the bulk of their vehicle purchases online. Several opted for contactless home delivery from their local dealership. A study from

Cox Automotive

, showed people visit two dealerships as they shop for a car, down from

2.7 in 2016. Meanwhile,

64% of shoppers want more of the purchase process to happen online, compared to the last time they bought a vehicle. And 40% of buyers want to complete the sale online, up from 25% in 2017. 

As car shoppers shift their buying habits online, their satisfaction levels are increasing. The percentage of people "highly satisfied" with the overall car shopping experience has climbed from 60% in 2019 to 72% in 2021.

Dealerships are adapting. In 2020, 69% of franchised dealerships added at least one digital step due to Covid-19. But only one in three franchised automobile dealers in the U.S. offer all the purchase steps online. 

According to Cars.com

, dealerships offering home-delivery services increased 35% within the first six months of the pandemic, a move that allowed shoppers to choose contactless purchasing and delivery. And dealers doubled down on digital tools, turning to online chat, virtual retailing, video appointments and virtual test drives to help shoppers find the right car."

The findings from these studies are consistent with research by Reputation. As we reported in our

2020 Automotive Reputation Report Update

, in 2020, shoppers' digital engagements on Google and Facebook drove 10% more traffic to dealer websites than they did prior to Covid-19; and they drove 20% more calls from May to July 2020. Visiting sites such as a dealership's Google My Business (GMB) listing and Facebook page is a safer way to research than visiting a dealership lot and increasing the risk of contracting the Covid-19 virus.

The findings also support our contention that dealerships need to take a more holistic approach to managing the shopping journey online. We call this approach

Reputation Experience Management

, or managing online ratings/reviews to get found, get chosen, and get better. When dealerships encourage reviews, respond to them, and learn from them, they make themselves more visible online where people are researching their purchases. 
Related: Why Auto Dealerships Need Apple Maps to Attract Customers
Why the News Matters to Automotive Dealerships
The rise of the digital automotive journey has been going on for years, but the pandemic likely accelerated that process. Shoppers are especially interested in doing these things online: finding information on incentives; calculating monthly payments; applying for credit, and settling on the vehicle price.

Dealerships have an important role to play on the lot, where the shopper experiences the look and feel of the automobile firsthand. The key to bringing shoppers back to the lot is to adapt to their changing priorities. Our own

2020 Automotive Reputation Report Update

revealed that shoppers care more about the cleanliness of cars and the dealership lobbies (for understandable reasons). Moreover, valet services are the top new driver of positive customer sentiment, and ease of making an appointment ahead of time with digital is more important than ever. Dealerships that adapt remain vital and relevant.
Related: When 'Sludge' Could Be Helpful For Auto Dealerships
What Dealerships Should Do: Best Practices 
Continue to adopt digital, as they are already. Meet shoppers where they are as they research cars: turn GMB listings and Facebook pages into content powerhouses that make the dealership stand apart. Also use tools such as online chat. 

Respond to shopper preferences for valet services and easier online scheduling.

Humanize dealerships. Use social media, GMB listings, your website, and every other possible touchpoint to make shoppers familiar with your sales team. Empower the sales team to use social to talk about their dealership and their commitment to customers (Facebook live streams constitute one great way to do so). Everyone at the dealership is a brand ambassador. 

Anticipate the need by analyzing customer reviews. Always listen to reviews, respond to them, and learn from them. Watch for common themes emerging in both positive and negative reviews. Doing so will give dealerships first-hand insight into what customers want – and how to respond. 

Be more conversational. We all want to gather as much customer feedback as we can, but consumers have developed an aversion to long-form written surveys and a blindness to emails asking them to take action. So, considering the fact that text message open rates are 4X that of email (

as high as 98%!

), SMS-based surveying capabilities are emerging.

Reputation's new

Conversational Surveys

collect customer feedback via short, unobtrusive conversations conducted via text message. This approach makes your surveys easier for the customer to complete, resulting in faster feedback and much higher completion rates than surveys sent via email. Additionally, with Conversational Surveys, a customer's feedback can easily be turned into a pre-populated Google review with just a couple more taps. This is a powerful way to build up even more social proof for your brand.

Embrace Reputation Experience Management by transforming feedback from reviews, likes, listings, comments and clicks into your competitive advantage. Google says that high-quality, positive customer reviews will improve your dealership's visibility and increase the likelihood that a potential customer will visit you. 
About Reputation 
Reputation's patented technology and expert managed services can help you generate and manage online reviews, optimize your social media presence and ensure business listings accuracy — and drive more traffic to your dealership. The Reputation platform is truly a one-stop shop for managing the customer journey, helping you transform your customer feedback into your competitive advantage. 
To learn more, download our 2020 Automotive Reputation Report Update. Want more insights on how we can help accelerate your growth in 2021? Request a demo.