What Car Dealerships Can Do About Sticker Shock
Reputation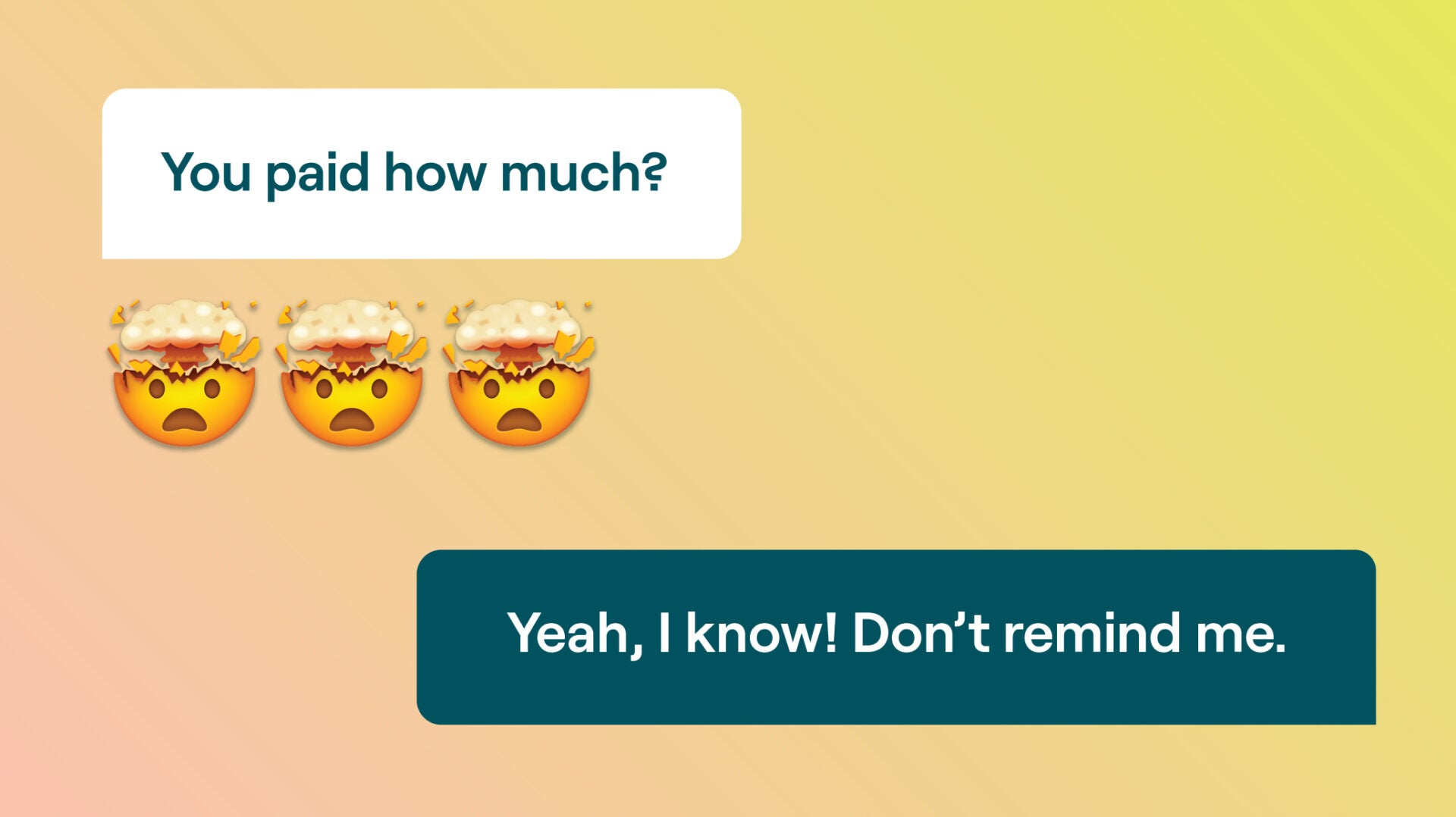 Car prices aren't dropping anytime soon. New industry data shows that in January 2022, car shoppers paid above the manufacturer's suggested retail price (MSRP) in more than 82% of new vehicle purchases. By contrast, this happened only 2.8% of the time in January 2021. In addition, used car prices have increased an average of 40% over the past year — understandably, consumers aren't happy about it.
i want a new car but i don't want to pay new car prices .

— (@OhhhThatsLaLa) March 2, 2022
Used cars so expensive these days

— Zae Bandz (@cbigzae) February 24, 2022
This trend may mean more revenue for dealerships in the short term, but it also creates a reputation management problem.
Why Have Car Prices Been Soaring?
The increase in car prices is one of the biggest stories in automotive since the pandemic hit. Car prices have been rising for two reasons:
Consumer demand remains strong. The average number of days for a car to sell once it hits a dealership is 19 days, down from 51 days a year ago, according to an estimate from J.D. Power and LMC Automotive
Supply remains a problem. The industry remains affected by a chronic shortage of automobiles caused by a global chip shortage.
As a result, the average amount paid for a new car is $45,717 — $728 more than the average manufacturer's suggested retail price of $44,989. And 80% of car buyers now pay above suggested retail price.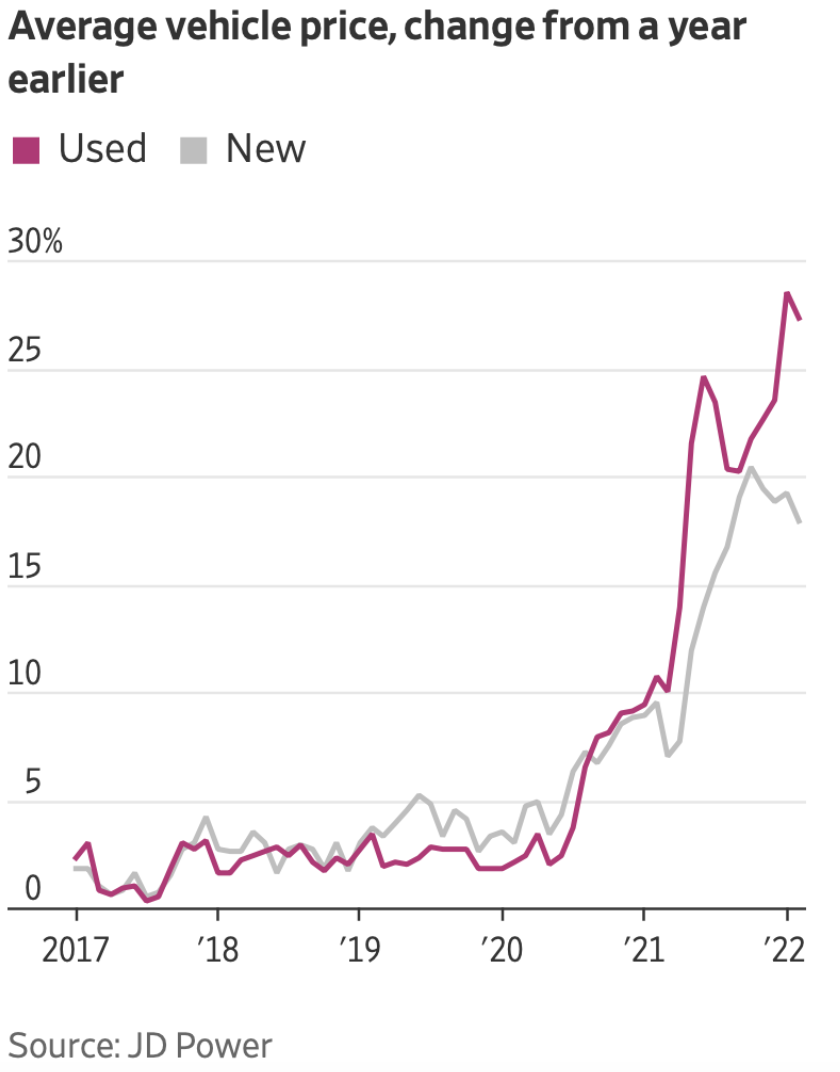 Why the News Matters to Dealerships
Dealerships are reaping short-term financial gain from rising prices. But they're also incurring:
Long-term risks to their reputation. According to the 2021 Automotive Reputation Report, the price of a car is the biggest driver of negative shopper sentiment (based on an analysis of 4.8 million shopper reviews). In addition, sentiment about inventory shortages is dragging down the automotive industry's reputation. In fact, reviews mentioning shortages are roughly twice as likely to be negative compared to reviews about the industry generally. In other words, shoppers are not onboard with dealers who claim that rising costs are due solely to an inventory shortage.
Lol every Ford dealer is jacking up new car prices by 3k over MSRP which is ludicrous

— johnwalllss (@johnwalllss1) March 2, 2022
Told the dealer I'd like to buy the new Civic Si that's arriving on the truck right now. They gave me the out the door cost: 38k! 10k over MSRP

— JK Jake (@TWG_Vinny) March 2, 2022
More business for direct-to-consumer competitors. As The Wall Street Journal reported, "The reputational risks [of high prices] are higher than ever, with Tesla Inc. and other new electric-car startups offering buyers a way to skip the dealership and buy directly from the manufacturer, sidestepping the car-lot haggling that many buyers dislike." Direct-to-consumer businesses such as Tesla and Carvana don't experience the overhead costs of running dealerships. They have more control over pricing than other automakers. And consumers are responding.
Related: How the Chip Crisis Affects Car Dealerships' Reputations
Conflict with automakers. Both Ford and General Motors have warned dealerships that they will withhold deliveries to dealerships that sell vehicles above MSRP. This includes popular vehicles such as Ford's F-150 Lightning pickup as well as forthcoming electric vehicle models.
Do something about dealership markups for the F-150 Lightning being as high as $30,000 above MSRP. Do better.

— ReverendRivera (@Reverend_Rivera) March 2, 2022
What Auto Dealers Should Do
Watch for an uptick in negative reviews. According to research conducted by Reputation and YouGov study, nearly 80% of consumers say reviews are important, and 41% say they will read at least five reviews before visiting a dealership. Be alert for negative reviews about price and respond to them with fact-based answers. Are your prices on average lower than the competition for the vehicle that a shopper purchased even though prices overall are higher? Say so. Help shoppers put prices in context.
Related: How to Become a Top Automotive Dealer
Be ready to offer incentives to counter higher prices. Consider offering options that might ease the burden of higher prices, such as service discounts.
Make sure you are easy to find online. With car prices remaining high, consumers are likely researching their options even more closely, and they're broadening their searches to include dealerships located farther from their homes. Review all the ways shoppers find you online, including Google and social media. Is your inventory up to date, and are all potential incentives easily findable?
Contact Reputation
Reputation is the number one online reputation management platform for the automotive industry. We can help you improve online visibility, increase sales and service leads, and drive higher customer satisfaction wherever vehicles are sold.