What is Social Selling (& How to Get Started)
Brynne Ramella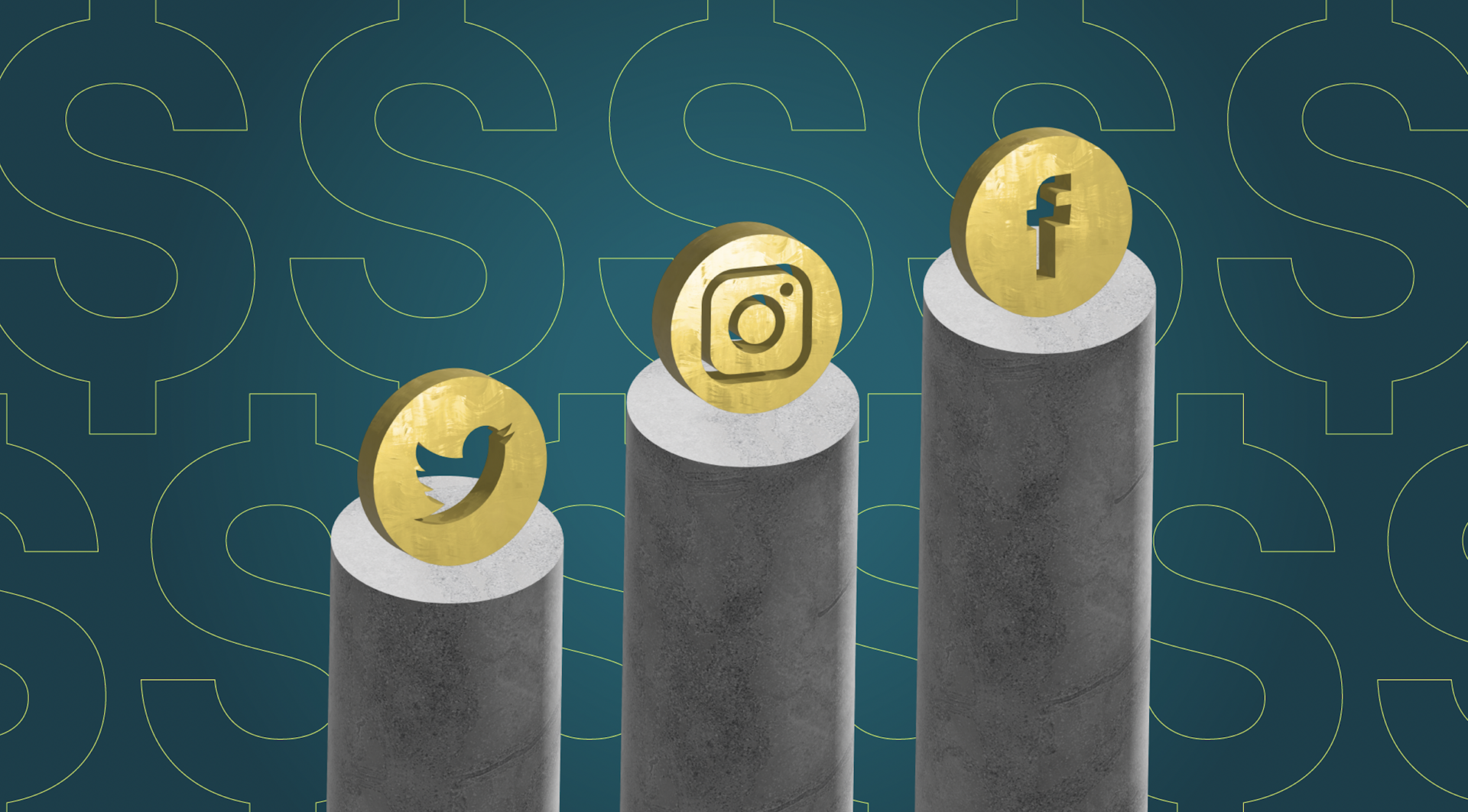 Building and strengthening relationships is the foundation of the sales cycle. But gone are the days of connecting with prospects through mailers, advertisements, and catalogs. With people spending more and more time on social media, the internet has proven itself to be a strategic place to form those relationships. In fact, it's become so vital to sales teams, that there's now a term for it — social selling.
In this article, we'll tell you everything you need to know about social selling and how to get started. We'll do so in the following sections:
What is Social Selling?
Social selling is the process that takes out the middleman for sales teams so they can easily leverage various social media channels to find, research, and build relationships with potential buyers and customers. 
With consumers spending more time on social media, sales representatives need to pivot to a more targeted, personalized outreach on appropriate social networks. With the analytics offerings that social media platforms can provide, sales teams can leverage those insights to help individual representatives scale and perfect their efforts in ways that aren't possible with more traditional sales tactics.
Benefits of Social Selling
Social media has become a necessity for marketers, customer service representatives, and more. So it shouldn't be much of a surprise to see social become a vital part of the sales cycle. Here are a few benefits of utilizing social selling:
Drive More Leads — As a salesperson, you always need leads. As of 2020, Statista reports that the typical internet user spends an average of 2 hours and 25 minutes a day— so it makes sense for sales teams to go where prospects are spending their time. 
By connecting with potential customers on social media, you'll have an opportunity to get to know them on a more personal level. Since engaging with people is a little easier and more natural on social media, you'll have higher odds of turning prospects into leads. 
Related content on the Reputation blog: The Complete Guide to Social Listening
Boost Website Traffic — Anytime you engage with a prospect or customer on social media, you have an opportunity to link to your website. You can send blog articles, videos, or even just the link to your home page in messages. Increased traffic offers a number of benefits to your company, such as brand awareness and increased search engine optimization. 
Shorten the Sales Cycle — By utilizing social selling instead of a technique such as cold calling, you can spend a little more time researching your prospect. That means you're able to reach out at the exact ideal time for that prospect. As rockcontent states, you'll also be able to answer the questions your leads have exactly when they have them.
Benefit Your Sales Teams — While social selling directly benefits the company at large, it's also beneficial to the salespeople who participate. Social selling helps your team members scale their efforts, meaning they can create a variety of new contacts. That will help with both internal and external career opportunities. 
Own Your Online Reputation — Building a positive relationship with prospects on social media can help to quickly boost your online reputation. By engaging directly with people on various social networking sites, you can both increase brand awareness and build trust. 
On the flip side, you'll be able to quickly respond to any negative customer feedback they might have. If a prospect has a positive view of your business, they could very well end up becoming a repeat customer.
How to Get Started With Social Selling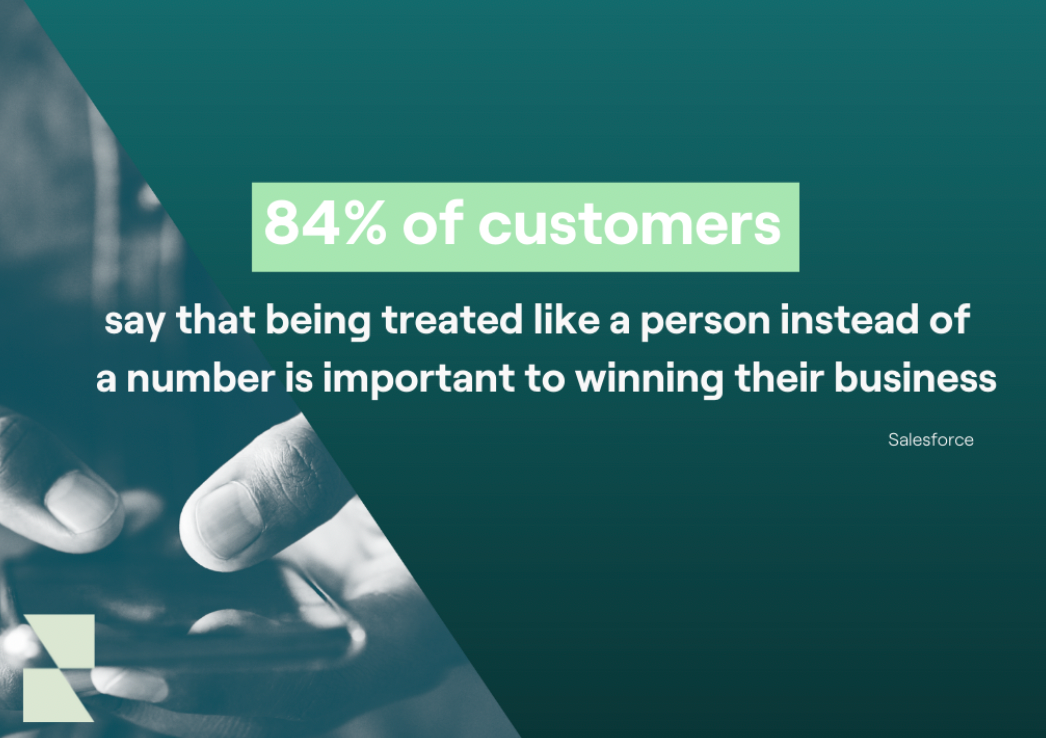 Follow these easy steps from Salesforce to get started with social selling:
Ensure your sales team members have profiles on the appropriate social networks

— Do the research and pick whichever networks make the most sense for your business. When it comes to selling a specific item or service, platforms like Facebook, Twitter, and Instagram are often the way to go. As

Shane Barker states

, prospects are often in a more casual and cheerful mood when they are on the verge of making a purchasing decision. Have your team create profiles on networks that reflect that mood.

Start making connections

— Once you're able to identify some prospects you'd like to go after, add them on your social networks. Have your team members interact with those new connections by liking and commenting on relevant posts. But make sure team members are not immediately jumping into a sales pitch — start building the relationship first. Salesforce's own research says that 84% of customers say that being treated like a person instead of just a number is very important to winning their business.

Your team should also consider keeping an eye out for influencers in your space. Ask them to try out your products and post honest reviews on their respective channels. Twitter states that influencers are proven to

increase purchase intent by 5.2x

. Collaborating with the right influencers could benefit your business immensely.

Start sharing content — Social media is a great way to promote your brand. Does your organization sell physical items? Leverage Instagram to create aesthetically pleasing posts that show off your products. Keep the posts light-hearted and engaging enough to stop your prospects mid-scroll. Have your sales team share links to your best blog posts and most insightful content on their respective profiles. Make sure all team members follow your official brand social media accounts as well, so they are able to retweet all relevant posts. All of that, mixed in with sharing posts from relevant thought leads in the industry, will make for a well-rounded profile, making it enticing to any prospective customer.
Start building relationships

— Once your team has laid the foundation, it's time to start building relationships with valuable prospects. Leverage social listening in order to watch chatter around the business solution that your products or services can solve. Respond to relevant and appropriate tagged and untagged mentions in order to start conversations. That should provide opportunities for your sales reps to start providing the solutions to any problem your prospects might have. 
Related content on the Reputation blog: How to Add Multiple Locations to Your Facebook Business Page
How to Measure Social Selling Success
If your team is new to social selling, you may be a little unsure how to measure success with this technique. Here are a few metrics from Marketo and Social Sellinator to keep in mind:
Individual Engagement Rates

— Keep tabs on how many posts your representatives are sharing in order to gauge how successful their engagement rates are. Track how many prospects like, comment, and share information.

Message Response Rate

— Your sales representatives could spend all day reaching out to prospects on various social networks, but those efforts are fruitless if they don't see any response. If any of your team members are seeing low message response rates, you can take this opportunity to rework that salesperson's phrasing or timing when sending messages. 

Link Clicks

— Similarly to message response rates, interactions are fruitless if prospects aren't clicking on the links your team is sharing. Figure out the percentage of how many clicks you're actually getting. Use the messages without clicks as learning experiences to figure out how you can pivot your approach. 

Sales Training

— Your sales team has likely been through some type of sales training with your organization. Use social selling to judge your ROI on the training. Study each of your team members' interactions in order to see if the training had any impact on the sales person's performance, if any knowledge transfer occurred, and more. 
Social selling starts with a solid sales team, but can't succeed if your team doesn't have a strong handle on its social media content and brand presence. By utilizing Reputation's complete social media suite, your team can start connecting the dots and capitalize on these social selling trends. Book a consultation today.