4 Ways Patient Reviews Are Impacting Your Practice Right Now
Adam Dorfman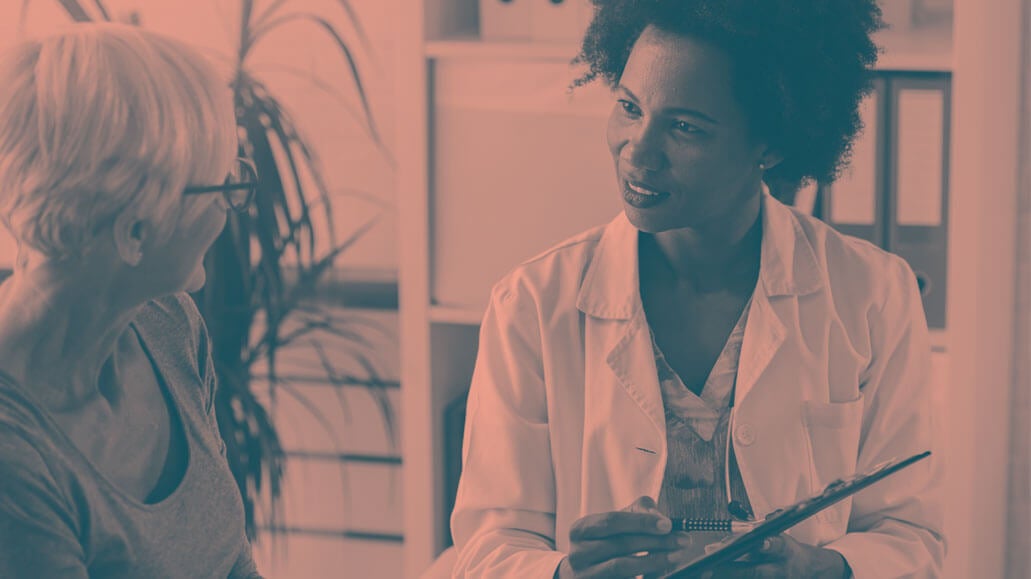 Today's patients are no longer content to trust that a medical degree on the wall is a sign of quality care. Overwhelmingly, they want to read about the experiences of others before committing to a healthcare provider or to validate their choices. This means that online medical reviews now have a profound impact on your practice.
Ways Patient Reviews Can Impact Your Healthcare Practice
If a patient is thrilled or frustrated with their medical provider, they can now do much more than just tell a relative or close friend. Sites such as Google My Business, Facebook and Healthgrades allow consumers to rate local businesses, including medical practices.
82% of patients have read online reviews to evaluate a healthcare provider, and 68% have selected one provider over another based reviews or ratings. Also, two-thirds of patients will trade a longer wait for an appointment to see a doctor with better reviews. Here are four more ways online medical reviews can impact your practice:
1. They build your brand. Though you may not think of your practice as having a specific brand, your patients compare healthcare providers in much the same way as they compare other services or products they intend to buy.
However, unlike other comparison shopping, comparing healthcare providers has less to do with price  and more to do with reputation. If your healthcare practice is not proactively working to establish a unique online identity, you'll lose patients to competitors who are. Reviews give you an opportunity to develop a reputation for patient care and commitment through your timely and thoughtful responses. This is all part of the brand building for your practice.
2. They improve the patient experience. Online feedback helps you see what you're doing right and where you're missing the mark. You can learn more about patients' wants and needs, and see where you might need to make some changes to deliver better service.
Related: The What, Why, and How of Requesting Healthcare Reviews
Think of online reviews as a snapshot of what your patients actually think and feel about your practice, and use that knowledge to inform your business processes, your employee training and your personal interactions with every patient.
3. They help generate revenue. Reviews contribute to a higher Reputation Score; hospitals with high Reputation Scores earn $1.2 million more in revenue per bed annually.
4. They boost visibility. Reviews help patients choose you over other providers through integration with other healthcare reputation management solutions.
(Check out our Business Listings offering for a taste of how this works.)

How You Can Use Patient Reviews to Build Your Client Base
It's going to be tough today to achieve and maintain success without a positive online reputation. A comprehensive healthcare reputation management program can help your practice boost its online visibility through listings on directories, review sites and social media platforms.
One of the things that many businesses fail to recognize is that reviews power local SEO. Having a steady volume of reviews on a Google My Business page will help your visibility in local search. Having no reviews will push you further down the list until you just don't show up at all.
Once you get some reviews, you can showcase them and use them to get more. Place printouts of your 5-star reviews in your waiting room to confirm for patients that they've made the right choice. Promote reviews on your website or social media page, a practice that will encourage others to click through to the review site and leave their own feedback.
Related: How to Manage and Respond to Bad Online Healthcare Reviews
Go Beyond Reviews with a Reputation Management Solution
Reviews have a significant impact on your practice's online reputation, but they are just part of the equation. A comprehensive healthcare reputation management solution enables you to manage all aspects of your online reputation, including reviews, listings on directories and your social media presence. Taking such a multi-pronged approach to reputation management can give your healthcare practice a competitive edge.
Reputation.com is the partner of choice for three of the top five healthcare systems in the U.S. Download the 2021 Healthcare Reputation Report to learn more about our results-driven solutions.