The What, Why, and How of Requesting Healthcare Reviews
Brynne Ramella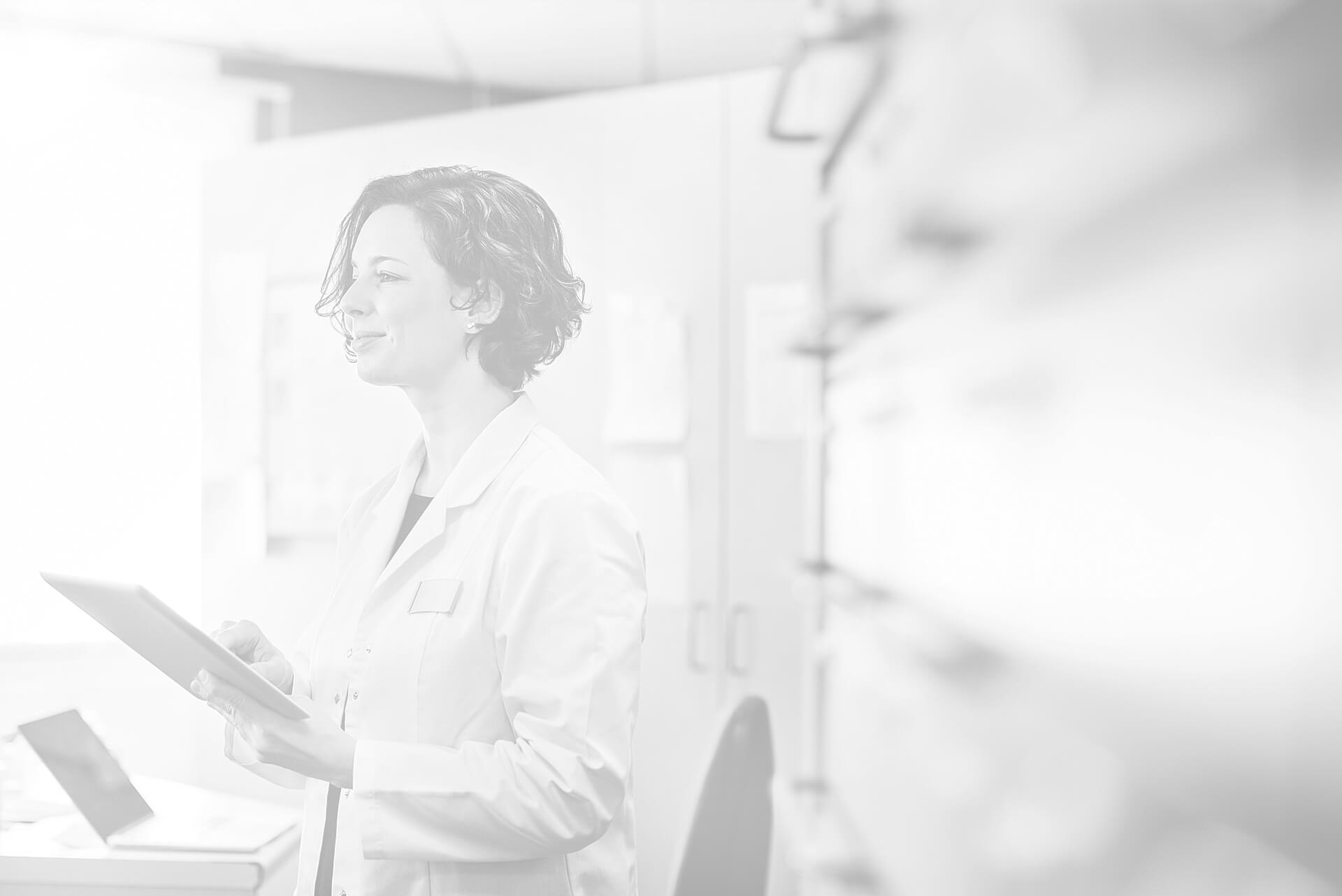 At Reputation, we believe that you no longer have control over your brand – your customers do. That's because they are giving you feedback everywhere and anywhere. But you can help to ensure what's being said is positive and favorable by actively requesting reviews from your patients.
That can influence how potential patients choose their care. Similar to how you shop online for a pair of shoes, the healthcare consumer journey is mimicking these online experiences more and more. Essentially, patients are shopping for healthcare — so it's time for you to own that in order to create the best patient experience of care possible.
We'll cover how to do that in the following sections:
Why Patient Reviews are Important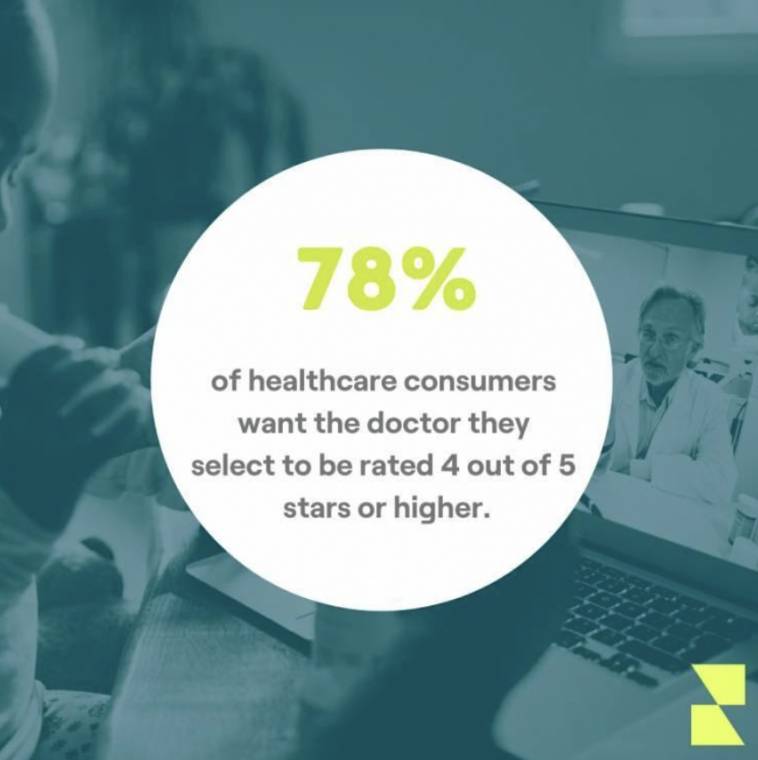 Patient feedback from any review site is necessary for your business for a number of reasons. For one, they will bring visibility to your organization on a few different levels. Ensuring your business profiles have a healthy number of reviews can improve your search engine optimization (SEO) and drive conversions. 
For example, we recently pulled averaged data from 5 of our healthcare clients ranging in size to assess the impact review requesting had on visibility. We saw an average of 288% increase in business listing views and a 291% increase in listing actions 6 months after review requesting was launched.
Digging into what's in those reviews can help to boost positive online sentiment about your healthcare organization. For example, among those same 5 health systems, the average increase in review volume was 507%, shifting positive sentiment from 69% to 90% positive. As stated in our 2021 Healthcare Report, 78% of healthcare consumers want the doctor they select to have a rating of 4 out of 5 stars or higher.
Healthcare is becoming increasingly consumer-focused. Just like any business, that means that online reviews carry significant weight. Our own research reflects that as our 2020 survey with YouGov states that 80 percent of healthcare consumers trust online reviews.
Be mindful about everything said in those reviews, especially the bad ones. Responding to negative reviews is simply a good customer service tactic. Addressing patients' concerns proves that the physician truly cares, helping to boost their online reputation and make evidence-based changes. This will also help to highlight areas in which your staff may have room for improvement, such as long wait times or poor bedside manner.
That way, you can see where you have room for improvement to ensure you're meeting every patient's need and delivering the most impactful patient experience possible. The information within each piece of feedback will provide actionable insights for real-time service recovery and quality improvement. Stay tuned for our upcoming webinar for more information on how to operationalize that patient feedback. 
Related:  How to Manage and Respond to Bad Online Healthcare Reviews
How to Request Patient Reviews
Patient reviews are massively important in healthcare, but they won't stream in without effort on your part. Your team needs to have a strategy in place for asking patients to review physicians at your organization. As we previously reported, here are four tips for requesting patient reviews:
Ask for reviews on a regular cadence — The best way to get healthcare reviews is to ask for them on a regular cadence in a form that's easy for reviewers to complete quickly. This could be a short experience survey immediately after an appointment, or a quick follow-up email sent the same day. The easier it is to complete, the more likely your patients will do so. 

Personalize your review request — Consumers in any industry appreciate a personalized touch. If your legal department allows it, make sure to add one to your online review requests. Adding in details such as the patient's first name will go a long way. 

Send your request out at an ideal time — Sending out a patient engagement survey at the wrong time can cost you that patient's feedback. That's why it's vital to ask patients for reviews immediately after their visit to your hospital or clinic.

The care experience will be fresh in their minds, making the patient more likely to respond with feedback. We've found there's an increase of 8 to 10 percent in review responses toward the middle of the week. There's also a 5-percent increase in responses in the morning hours compared to the afternoon.

Follow-up with patients who don't respond — If your requests for reviews go unanswered, there's no harm in sending a follow-up email. As we previously discussed, sending two follow-up review request emails improves your success rate without pestering your patients. With a second reminder email, we've seen click-through rates of 18 to 32 percent.
Related: 3 Ways to Turn Patients into Digital Advocates
Best Practices for Requesting Healthcare Reviews
Make sure all stakeholders are aligned. Get various departments such as marketing/communications, patient experience, operational, and legal teams on board with your review requesting strategy. Don't forget that your Customer Success Manager can help you put together a strategy to address any specific concerns your team has when it comes to requesting reviews that define the patient experience.
Start with a phased approach and targeted launch. Don't feel like you need to launch a full-blown review request strategy with each location. You can launch in phases in order to fine-tune your process before rolling it out to the entire organization. That way, you can be confident that you have all the resources you need to expand and improve the patient experience. 
Decide whether to request reviews via SMS or email. Choose a delivery method and confirm with your legal department that your privacy policy allows it. SMS messages have a higher open rate than emails, so build logic to attempt SMS first; however, email may be preferred depending on your patient demographic or the patient data you have access to.
Remain HIPAA-compliant when requesting patient reviews. HIPAA compliance is essential for ensuring all necessary safeguards are in place for protecting sensitive patient health information. Reputation's review response teams are all fully trained in HIPAA compliance, ensuring you have nothing to worry about. All data security and privacy protections are maintained in the review request to the consumer, based on your organization's privacy practices and applicable regulations.
Patient reviews are one of the most valuable things in your arsenal — don't waste them. Reviews impact how visible you are on Google and how likely patients are to select you for their care. The idea of managing all that feedback can be intimidating, but there's no need to do it on your own.
Reputation can help you to leverage the customer feedback from reviews to improve patient satisfaction and the patient experience and create happier, more loyal customers. Reach out to your dedicated healthcare team representative to get started today. 
Keep Reading: Online Reviews and Ratings 101: A 5-Step Guide to Improve Your Healthcare Organization's Online Reputation