How to Manage and Respond to Bad Online Healthcare Reviews
Brynne Ramella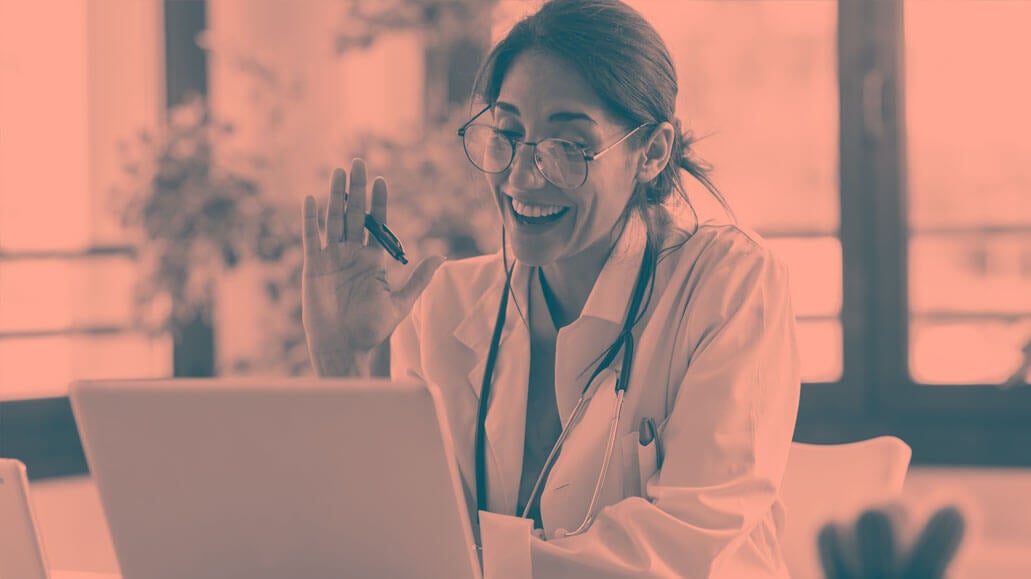 Online patient reviews are so important to the bottom line in healthcare. Unfortunately, some of those will inevitably be bad reviews. The internet has given rise to third-party feedback sources such as Google reviews for providers. That means that patient feedback is everywhere.
Some of those reviews will be praising doctors and their care, making them easy to respond to. But the negative feedback is a little more difficult to handle. It's vital to develop a strategy to manage and respond to those negative reviews.
Knowing what to do with that feedback is the cornerstone of healthcare online reputation management. In this article, we'll help you get on the right path to efficiently handling online patient reviews. We'll do so by covering the following sections:
Why Online Reviews are Important to Patients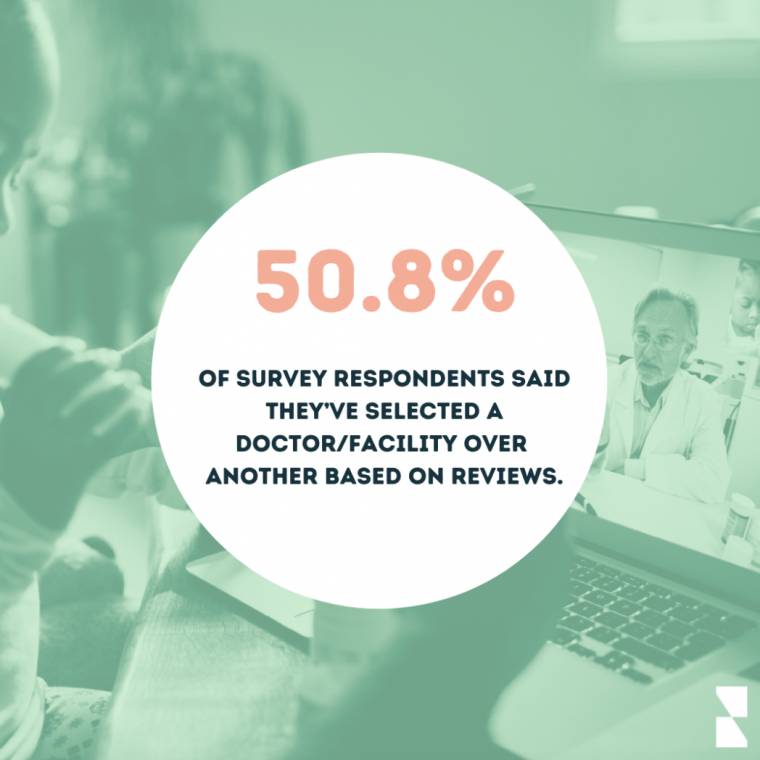 If someone needs a new doctor, they're going to take that search online. That means that people will be combing the internet for the best site to read online reviews of doctors. Our 2021 Healthcare Report found that 50.8% of survey respondents said they've selected a doctor over another based on reviews.
People use online feedback to find a trustworthy healthcare provider who typically has a star rating of four or higher. After insurance and location, third-party reviews are the most important thing to those looking for a new doctor. Google is the most important review site for healthcare consumers, so it's vital to keep that in mind.
Healthcare Reviews Can Boost Google Search Results Rankings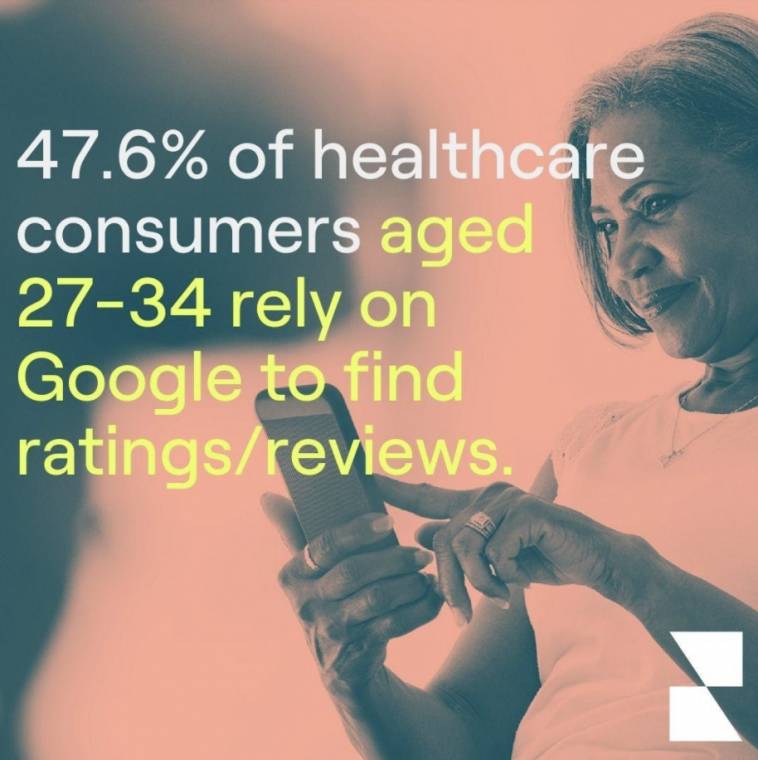 Search engines like Google love fresh, unique content. According to Sixth City Marketing, online reviews play a role in search factors for local businesses. The best way for your administration to acquire more content is through online customer reviews.
The more honest reviews your listing has, the more people and search engines will trust it and rank it higher in local search. Those reviews can help you to increase your conversions as well. Google is the preferred review site for many consumers. That means it's vital to ensure your business listing is claimed and accurate so consumers can find feedback. 
Related: Reviews Are Coming Back to Healthcare
Missing information from that listing isn't very welcoming. In fact, it'll reflect pretty poorly on your organization. Current and potential patients may likely mention that in their reviews.
For example, if your phone number isn't listed, someone may leave a bad review stating that they couldn't reach anyone. That could result in a patient's loss. Your organization can avoid unnecessary negative feedback by making sure your Google business listing is clean and updated. 
Considerations for Managing Healthcare Reviews
Make sure all stakeholders are aligned.

Getting everyone involved early on in your online reputation management program will help to guide you toward success. Make sure your marketing/communications, patient experience, operational, and legal teams are all on board. 

Remain HIPAA-compliant when responding to patient reviews.

HIPAA compliance is essential for ensuring all necessary safeguards are in place for protecting sensitive patient information. It'd be wise to create a "Do Not Say" list for instances in which you're unsure how to respond.

For example, if a review from a patient includes protected health information (PHI), never disclose additional PHI in your response. Also, never acknowledge the reviewer's patient status.
Keep legal/compliance issues in mind

. All sensitive issues that matter when discussing sensitive patient information apply to employees as well. Make sure that they are aware of your media, social media, and employee policies. Your organization needs to adhere to those as well when speaking to or about employees online.

Watch language and tone.

Since it's hard to convey tone over a response to a healthcare review, how you say something is incredibly important. Consider scripting out a list of several responses.  Make sure to vet that list through patient experience, marketing, legal, and communications. Ensure your tone reflects the comments as well. 
Best Practices for Implementing a Healthcare Patient Review Strategy with Reputation
At Reputation, our dedicated healthcare team helps customers manage all online reviews and create processes for quicker service recovery. Here are some steps to take to flesh out your healthcare review strategy:
Determine ownership.

Decide which team will manage all incoming online reviews and provide service recovery. You can utilize a solution such as Reputation's Managed Services for a review response to take it off your plate.
Related: How Reputation Helps Healthcare Systems Thrive in Google's World
Create your workflow.

Once you determine ownership, establish your review response protocol, aka your workflow. If it is positive, you thank the reviewer. If it is negative, is it a detractor? Do you have reason to believe the reviewer is spamming your organization? Is the reviewer a loved one of a disgruntled patient?

Is the review a generic question or spam?

All of these scenarios should be routed differently. For example, positive goes to local marketing and maybe clinical leadership for internal acknowledgment. Negative clinical goes to patient experience. Negative non-clinical goes to administrative staff.
What your organization should say.

Script responses, but make sure you're not saying the same thing over and over. There's no problem in having review responses vetted and slightly tweaked if needed. Strive to respond to 100% of reviews. Remember that you can be empowered to opt-out of responding if something feels off with feedback. 

When to engage.

There may be times you don't want to respond, and that makes complete sense. If a piece of feedback feels off, do a gut check — does it sound like they already reached out multiple times? Use your best judgment for the exceptions. Remember, the ultimate goal is to take the conversation offline and not over-engage.  

Set standards and goals.

If a patient leaves a review on a site, you should strive to respond as quickly as possible. People who leave online reviews expect a response quickly. Failing to meet these patients' standards can tarnish your online reputation and lead to more negative reviews.

Crisis communication.

Have pre-approved statements for various situations. This includes negative PR, weather-related restrictions, political and/or societal ongoings, lockdowns due to potential outside threats, etc. A pre-approved statement will cut down the time it takes internally to craft an appropriate response. 

Share kudos with your team.

Choosing a doctor based on the physician's online profile is the new word-of-mouth. Before landing in your waiting room, people will be looking for the best site for doctor reviews. The higher the star rating, the better they will look to customers.

So much attention is given to the negative reviews, and little is typically given to the positive feedback

.

Forward the positive online reviews to the appropriate team member. Gather consent to use the positive feedback in your marketing initiatives. 

Employee mentions.

There will be a time when you have reviews that mention employees by name. Or an employee leaves a negative review on one of your online review websites.

Remember never to confirm if someone is an employee within your organization. If employees leave a negative review, make sure you have a strong social media policy in your organization and follow that.