How to Turn Online Patient Feedback into Actionable Insights
Brynne Ramella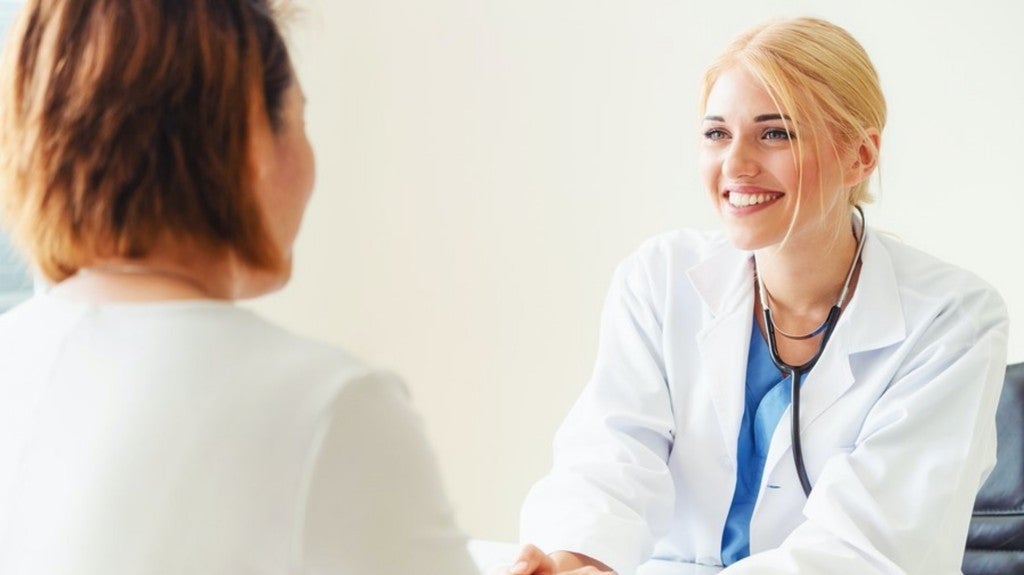 Today's marketing and patient experience teams are working more closely together to ensure the experience is delivering on that brand promise. That's because the healthcare experience has been completely transformed by consumerism. People are going to shop around and put their trust in online reviews before they find the right doctor.
That means that meeting the needs of today's patients needs to be more of a personalized, consumer-based experience. The best way you can deliver that to your patients is by turning online patient feedback into actionable insights. We'll cover all of that and more with the following steps:
What is the Healthcare Consumer Journey?
The customer journey within this space has started to mimic those in spaces like retail and hospitality. Marketing and patient experience teams have come together around the shared goal of delivering a more personalized consumer-driven experience for patients. 
Focusing on the marketing aspect of the healthcare consumer journey means visibility when and where consumers are searching for care. Marketing must improve the likelihood of conversion to drive growth while managing the brand and customer sentiment. 
Related: How to Manage and Respond to Bad Online Healthcare Reviews
However, you need the operational insights and competitive intelligence to deliver the best experience possible. That's where patient experience teams come in. They're focused on eliminating barriers to accessing care. That includes driving referrals into your network of care and keeping them within that network for better care coordination.
Considerations and Best Practices for Operationalizing Feedback
It's important to monitor incoming feedback on a daily basis in real-time using workflows. This feedback from patients should be routed to local teams who provide service recovery such as risk, patient experience, and more. 
On a monthly or quarterly basis, begin to analyze those trend lines in order to identify areas of improvement. Start to include more leadership teams on these reports such as clinical leadership. At this point, begin to view data holistically to track year-over-year growth across various service lines or providers. 
Getting Started with Actioning on Feedback
We recommend viewing online feedback from three different angles. The first, and arguably the most important, would be through the operational and patient experience lens. The feedback that improves the consumer journey.
You should also be sure to consider feedback through the marketing lens. Leverage patient feedback to help support and guide marketing efforts, while also keeping a pulse on what is being said about your brand in a more proactive manner. Let's break down each of those lenses.
Operational and Patient Experience
Operational feedback works to enhance the patient experience. We like to bucket this into two categories — short-term vs. long-term. Short-term is the low-hanging fruit items that can be actioned on quickly in real-time by local teams. This could be something as simple as concierge friendliness or a meal didn't arrive.
Related: The What, Why, and How of Requesting Healthcare Reviews
An example of long-term feedback would be declining sentiment toward your organization's staff. Long-term feedback relates to categories that require significant volume in order to implement organizational change, such as ER wait time or staff sentiment. These are categories that require significant data in order to support implementing broader change.
Keep an eye out to see if there are any trends arising for specific providers. Perhaps, a location is seeing a lot of negative reviews. By really drilling down into that data, you can see that it's not about wait times or health services. It's that patients are unhappy with the care of a specific provider, such as their bedside manner or competency.
At Reputation, we manage the online reputation of physical locations such as clinics and hospitals. We also gather feedback on the providers working in those hospitals and clinics. By identifying the sentiment for specific providers, you can highlight those with strengths or coach those with weaknesses.
Marketing and Communications 
Another way to use these insights is to help guide marketing efforts through two ways — brand sentiment analysis and competitive analysis. For example, are you about to rebrand or launch a service line marketing campaign? Before doing so, it's valuable to know what people are already saying about you or that service.
Is it unfavorable? Then it may be worth rethinking the campaign before throwing money at it. Or is it favorable? If so, could you leverage positive testimonials or positive themes you see throughout? And do so the same with your competitors. Use these insights to call out differentiators. 
Analyze feedback to help guide marketing initiatives or measure success. Examples include sentiment analysis and positive testimonials on review sites. You should also track what is being said about your competitors and how you compare. That includes the mission, service lines, and online reputation. Once you have this data, you can use it to fuel marketing campaigns.
Utilizing our competitive insights tools can help you view and analyze the online feedback for your competitors. Analyzing and acting on patient feedback is one of the best ways to move your organization forward. Healthcare is changing rapidly, and consumer focus needs to become a priority for your organization. By following the steps we laid out, your team will be able to implement organizational changes. That way, you can improve the consumer journey in the long term. 
Keep Reading: How Healthcare Can Manage Insurance Data on Google My Business