How Google is Changing Healthcare Marketing
Reputation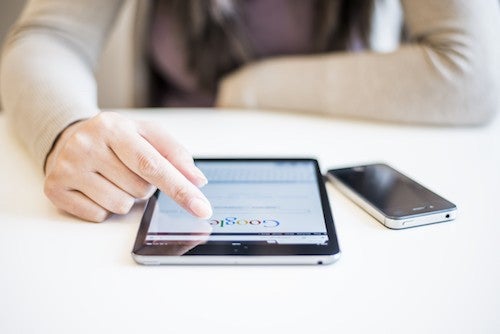 Google has changed the way patients choose healthcare providers. Physicians, clinics and other healthcare facilities that want to succeed must change the way they do marketing.
Yet it's challenging for practice managers and healthcare marketers to keep up with all the changes occurring in Google search algorithms, mobile technologies and consumer expectations around patient experience. In fact, without technology, it's nearly impossible.
Let's examine some of the major changes and why managing your online reputation and presence is an essential strategy for healthcare marketing moving forward.
Near Me Search Drives Walk-Ins and Appointments
Today, 87 percent of smartphone owners turn to Google search in a moment of need. In fact, "Near Me" search has doubled over the past year, and is a key driving force of new business for most industries — even healthcare.
Near Me searches happen in those "micro-moments" Google talks about — those moments that are transforming marketing. We've all experienced micro-moments regarding our healthcare: Your child has a high-grade fever in the middle of the night, so you Google "Urgent Care near me." Or, you're on the way to your doctor's appointment but can't remember the address, and use voice search to find the location.
In those moments of need, we pull our phones out of our pockets for nearly instantaneous responses that set our minds at ease and help us determine our next action.
The Best Search Results Drive Action
As part this new paradigm, Google's local 3-pack directs consumers to find the most relevant, actionable content in search results. They can find the information they need to choose a physician, call the office and book an appointment — without ever visiting the physician's website, and without having to scan past the first three search results.
The implication? Providers and healthcare organizations who show up at the top of the search results page will corner the market.
And, once consumers choose you for their healthcare needs, you must ensure the experience you provide exceeds their expectations.
As consumers experience better, more immediate mobile experiences with companies in every industry — from retail to banking to travel and more — they'll expect more immediate and mobile experiences with their healthcare providers, too.
Keep Up with Continuous Changes from Google — But Don't Do It Alone
Successful healthcare providers will take advantage of consumer access to mobile capabilities by providing the information they're looking for in a mobile-friendly format and paying attention to ranking factors that boost their position in Google search results.
Employing an Online Reputation Management (ORM) platform to help manage and update locations' business listings and online reviews is an excellent place to start.
A robust ORM platform can help providers keep pace with changing expectations and technologies, while providing critical insight to help improve the patient experience.
According to Google, mobile will continue to advance and change the way search works. It will be up to businesses to stay ahead of the curve if they want to keep rankings and ratings high. As Google says, mobile is like a train leaving the station, so we'd better be on time with our ticket in-hand.
Related Content