How Retailers Can Prepare for an Uncertain Holiday Season
Adam Dorfman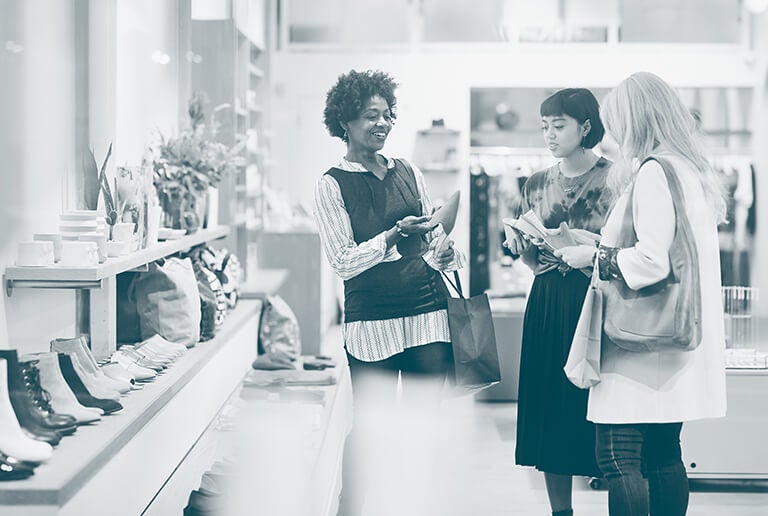 The 2021 holiday shopping season will be anything but back to normal for retailers looking for a sense of calm. In fact, the 2021 season might be more uncertain than the 2020 shopping season due to the Covid-19 resurgence, a chronic labor shortage, and ongoing global supply chain disruptions that will likely result in higher prices and product shortages. 
Retailers need to plan on uncertainty now by putting digital to use. This means to proactively manage shoppers' expectations. The key is to meet shoppers at their digital front door by using tools such as Google My Business (GMB).
It's safe to assume that consumers will continue to use online and offline channels to shop this holiday season. 2020 data showed that consumers will rely heavily on Google to search for things to buy, and they'll complete purchases online and in-store. 
This is likely the reason Google has invested in better tools for researching products online, an example being enhancements to Google Lens for visual search. Digital will also play an increasingly important role even for shoppers who complete purchases in stores, as it has been for the past few years. 
Meanwhile, we know that digital will be the battleground as retailers compete for workers to manage the many demands of the holiday shopping season.  It's going to be a fierce battle as retailers combat a chronic labor shortage that could affect service quality. 
Related: How to Build a Better Retail Customer Experience Survey (with Sample Questions)
So, it's even more important that retailers put digital to work as the storm clouds gather for the 2021 holiday season. Here are some ways: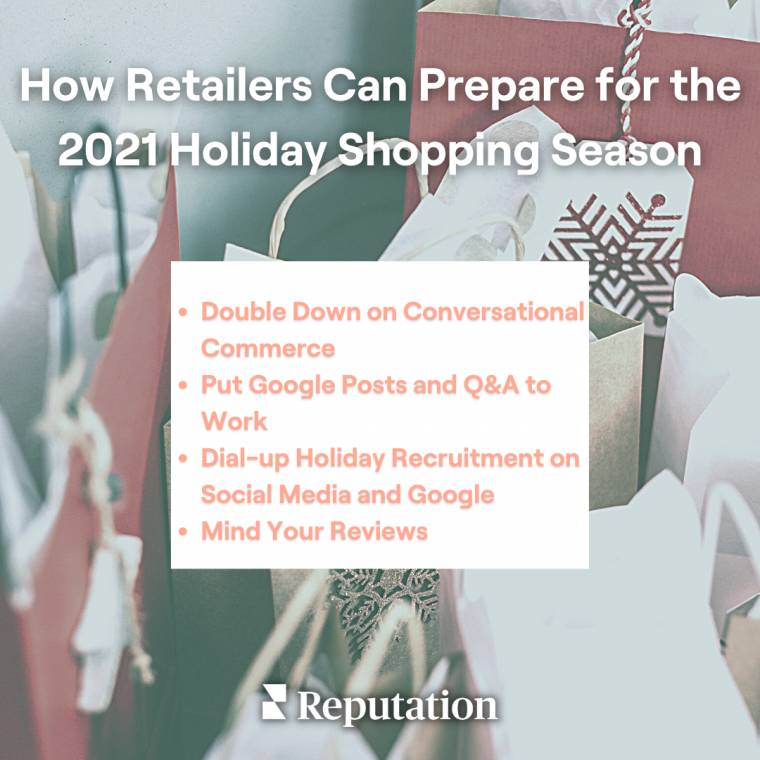 Double Down on Conversational Commerce
Prepare for a surge in customer queries via GMB chat, Facebook, on your website, and on the retail floor as customers, worried about product shortages and supply chain slowdowns, ask about availability and order status. A recent survey shows that 75 percent of consumers will spend more money with retailers they can message with this holiday season. 
Consumers show a high degree of trust in conversational commerce tools to manage everything from queries about product availability to completing purchases. Conversational commerce makes it possible for retailers to respond to those queries quickly. And make no doubt: the queries will intensify as more consumers scramble to react to the global product shortage. 
Put Google Posts and Q&A to Work
The GMB Posts feature makes it possible for businesses to create updates about their locations. This could range from holiday retail sales to changes in store hours, changes in its policy on wearing masks, and any changes in store hours that could result from a surge in Covid-19 at a particular location. In 2020, Google launched a COVID-19 Post type to help businesses update their GMB listings with coronavirus-related information that impacts their operations. 
Now is an opportune time to use this Post type to help your customers. When people search for something on Google, they're increasingly finding answers to their queries on search engine results pages (SERP) without needing to click anywhere else, also known as a zero-click search. This is especially true as Justifications become more prominent in search results. 
Justifications consist of added snippets of information that display on some search results in the Local Pack, such as "accent chars in stock." Posts with product inventory updates could help quickly message to searchers that this location has or does not have whatever highly sought after product they are looking for.
The same advice holds true with the Q&A function, which is designed to answer commonly asked customer questions. Retailers may need to quickly update their store shopping protocols (such as changing your mask policy) depending on possible Covid surges and changes in local requirements. Understandably, customers might be confused as businesses adapt to the Covid threat and revise their in-store shopping policies, and a Q&A revised as needed is a great way to proactively address customers' questions. 
Related: How to Drive Foot Traffic to a Retail Store after COVID-19
Dial up Holiday Recruitment on Social Media and Google
Put GMB listings and Facebook pages to work to build up the benefits of working at your locations during the holidays. Rely on apps such as TikTok to give your employees a voice to share your employee culture. It's not enough to post job openings on your website —do a full-court press in the places where your potential hires live before they actively search. 
It's also critical that you empower your employees to express themselves on your social media channels, business listings, and review sites Post testimonials and employee stories about what it's like to work at your business. Remember, job seekers care about a lot more than wages — they need reassurance that you value their health and safety. 
Mind Your Reviews 
Product shortages and a lack of available store associates may create an uptick in complaints and an unfavorable customer experience. Be especially mindful and be ready to address them at the store level. Half of all shoppers read at least four reviews of a business before buying something from them. An even more proactive strategy: ask for shoppers to review their experience. 
The existence of both negative and positive reviews improves the search engine rankings of a business. But when shoppers have a positive experience, they do not always think to post a review. So, it's entirely appropriate to ask customers to leave a review. High-quality customer feedback will act as a counterweight to any negative reviews a business receives. 
Contact Reputation
Don't let uncertainty hold you back — plan on it now by putting digital tools to use for your business. Reputation helps local businesses synthesize customer reviews from all over the digital world to improve how businesses operate.
Take a look at our Reviews and Review Booster to learn more about how Reputation can help you.