4 Factors that Influence Online Search Results
Reputation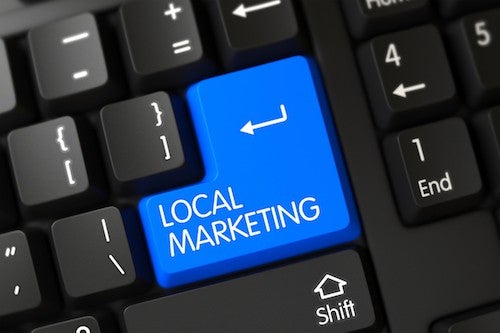 Looking to boost online visibility and help prospective customers find you? It's time to move beyond traditional SEO techniques and focus your attention on how you can influence online search results.
While a well-designed website with SEO-optimized keywords and inbound links is still critical, search engines are now influenced by what your customers have to say about your products and services. Nearly nine out of 10 (88 percent) of consumers trust online reviews when considering a business.
From the first search results to your business listings details to posts on review sites and social media, star ratings and reviews are inescapable. In fact, signals from online reviews are so significant, they rank fifth out of all factors affecting local search rankings today.
Positive Online Reviews Are the New SEO
Just pick up your smartphone and search for a retail business location near you. Your options will show up as a series of red dots: Big dots for the businesses with the largest volume and quality of reviews, and small dots for businesses with few to no reviews.
If you haven't claimed your online business listings and have no reviews, you risk not being ranked at all.
Data scientists at Reputation.com analyzed the impact of online reviews on search engine visibility and found that four key factors have the most impact on where your business ranks in search listings:
Review Volume: If your business has a high volume of positive, recent Google reviews, it's more likely to appear in Google's local "three-pack" — the three locations that appear in a "Near Me" search. To generate reviews, you need a system for requesting them.

Review Timing: Current reviews are more credible than older ones that may contain outdated information. When you generate reviews on a scheduled basis, rather than all at once, you have a chronicle of customer experience over time that customers can trust.

Review Length: Longer reviews with detail are considered more trustworthy than short ones. Request reviews from customers who are in a position to say something meaningful about their experience.

Review Sentiment: Search engines rate the quality of a review by the number of stars customers give it. A higher average star rating contributes to higher ranking in search results — you want lots of positive ratings to keep your average high.
Reputation Management Is Critical for Success
There is no question that increasing your volume of online reviews can pay huge dividends for any location-based business. What's challenging is managing reviews for multiple locations.
Turning customers into digital advocates who help drive traffic and revenue requires scalable Online Reputation Management (ORM) strategies, such as:
Systematically requesting reviews from all customers

Streaming reviews and ratings to locations' web pages to add context, depth and credibility to star ratings and drive better search engine rankings and more foot traffic

Strategically distributing reviews across major third-party review sites, to reach customers where they are

Engaging customers on social channels by sharing positive reviews

Mining social media and running periodic thematic analysis of your customer reviews — then putting insights to work to improve operations
To learn more about how the migration to mobile and social media is changing consumer marketing, read "Turn Your Customers into Brand Champions."