Managing Your Brand Reputation During the Great Resignation
Brynne Ramella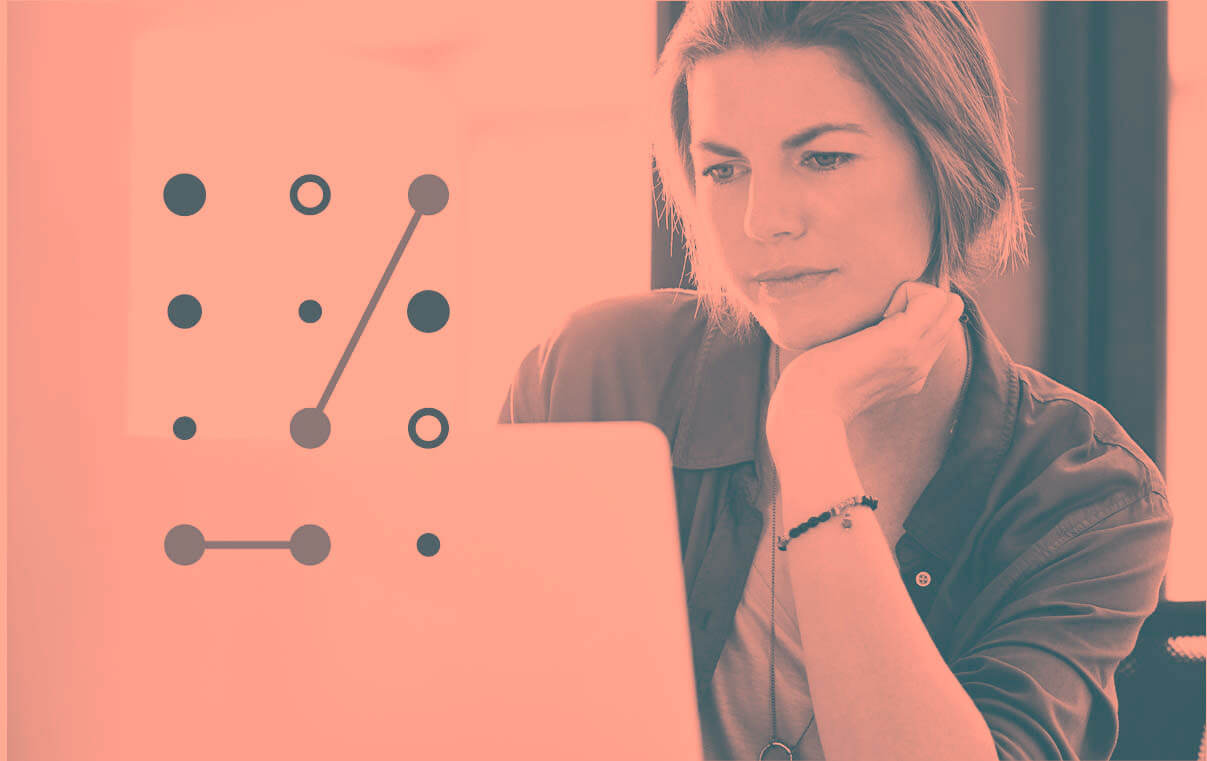 As the coronavirus pandemic slowly wanes, members of the workforce are quitting their jobs in droves. It's become such a phenomenon that a name has even become attached to it — The Great Resignation. As Forbes reported, the rate of people quitting their jobs in February – April 2020 dropped from 2 to 1.6 percent. But August 2021 saw a record high quit rate of 2.9%, which equals out to 4.3 million people resigning.
With so many people quitting their jobs, employers are currently in a bit of a tricky situation. People who are resigning likely don't think too highly of their current employers, and they may take to the internet to air their grievances. That's why it's more important than ever for companies to execute thoughtful online reputation management.
Why is the Great Resignation Happening?
Forbes went on to report that after Texas A&M professor Anthony Klotz coined the term "Great Resignation," he attributed the event to four things:
People who didn't quit their job before the pandemic are now doing so
Employees feel extreme burnout with their jobs
The pandemic has made people realize they want a lifestyle change
Employees are nervous that their temporary remote work opportunities will end, so they are searching for an opportunity that will offer that permanently.
Millions of employees are unhappy with their jobs and they're not afraid to talk about it with anyone who will listen. Our Reputation Listen data shows a staggeringly low 1% of positive sentiment around the situation.
For too long I've worked for and have had peers treat employees like this example here.

Managers are so focused on power they choose to forget about leading, which encompasses, empathy, humility and most of all listening!!!

The #GreatResignation continues.
Source: Reddit pic.twitter.com/NP4LnvX5oo

— Sa-Ghoul ‍⬛ (@SaulBHP) October 14, 2021
Maybe its because we're tired of working for under our value, working longer hours, having overtime taken away, destroying our bodies and then what do we have to show for it….nothing

— Rev. Ernest Angry (@MaddoxingTweets) October 13, 2021
The truth is many people have long felt unhappy, unfulfilled & unsupported at #work.
But it took the extended COVID pandemic for them to take a deep look into their hearts & courageously leap into something new.#GreatResignation #Leadership #HR #LeadFromTheHeart #FutureOfWork

— Mark C. Crowley (@MarkCCrowley) October 20, 2021
The last few years have inadvertently caused many people to change their perspectives on what they value in their lives. As NPR wrote, certain traumatic experiences — namely a global pandemic — have the potential to literally rewire people's brains. UC Berkeley economist Ulrike Malmendier predicts that the legacy of forced remote work, virtual schooling and every other social and economic change that arose from the coronavirus pandemic will continue to shape our choices long after the virus transitions to an epidemic.
Using Reputation to Protect your Online Reputation
With a growing negative sentiment around employers, it's up to your team to protect your own reputation for the long term. Our tool is unique in that it offers a focus on a great employee experience and customer experience. Since unstructured data is everywhere on the internet, it's hard to stay on top of everything employees are saying about you.
Companies, organizations and institutions really need to take a deeper look at the #GreatResignation"

People are burnt out and people are walking away just to maintain their mental health.

— Alana V. Allen ✨ (@alanavallen) October 17, 2021
With a labor shortage resulting from the Great Resignation, leveraging Reputation's managed services is a great strategy for providing an improved employee experience while keeping a sterling online reputation for potential candidates. Here are a few ways in which we can help:
Business Listings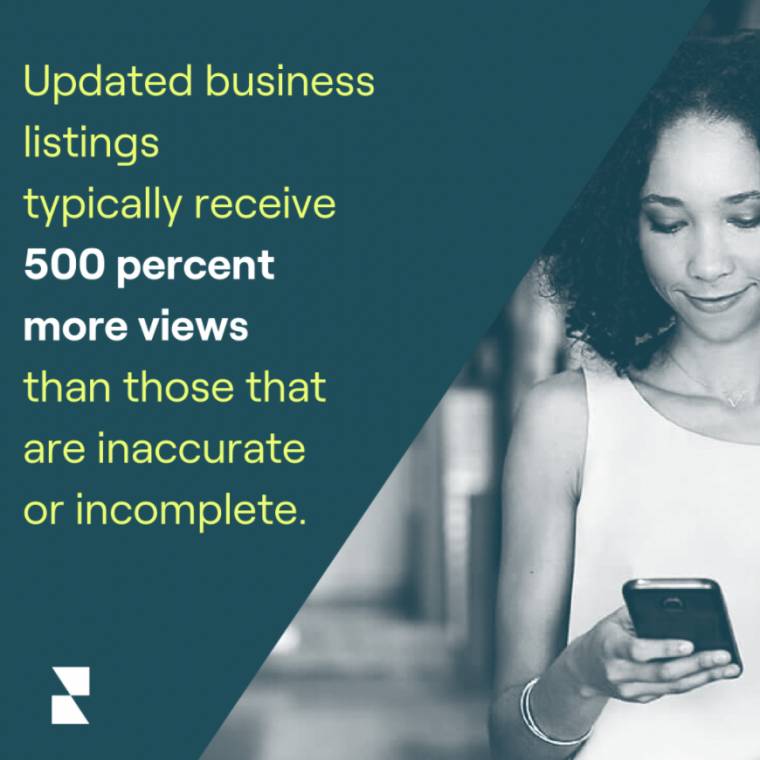 Accurate and up-to-date business listings offer multiple benefits to your business. Our data shows that updated listings typically receive 500 percent more views than those that are inaccurate or incomplete. You can also see zero-click answers and a higher conversion rate than unmanaged listings.
Related: How to Maintain Your Business Listings Across the Web
But even little details such as out-of-date hours or lacking a phone number on a listing such as Google My Business (GMB) can reflect poorly with those interested in applying to your company. Reputation's Managed Services for Google can help you stay on top of your GMB listings. If you're losing employees due to the Great Resignation, you need to stay on top of your online presence on every corner of the internet, no matter how small each detail may seem.
Surveys
As employees begin to return to the office for the first time in more than a year and half, it's the perfect time to gauge their sentiment on the working environment that your business offers. The best way to do so is directly through surveys. We often think of surveys as tools to judge customer sentiment around your product or service, but you can just as easily flip the script and leverage them to find out where your employees' heads are at.
As an HR leader, you can create and send employee engagement surveys, via email or even text message, in order to see how your workers are doing. Dive into their thoughts on transitioning back into the office and how often you expect them to be there.
Our tool even allows you to customize surveys by location, and easily identify response themes and sentiment. If there's a recurring negative theme within those answers, address it as soon as possible. That way, you can make a change that ends up being vital in whether or not an employee stays or resigns.
Social Media Management and Social Listening
Employees and candidates are talking about your brand online, but are you actually listening? Adults in the U.S. spend a large amount of their day on social media. Failing to engage in the conversation happening about your business on social media means that brand perception will be out of your control.
Related: Social Listening & Social Monitoring: What's the Difference?
But leveraging Reputation's Social Suite can ensure you remain part of the conversation, even if you aren't tagged. Our Social Listening tool allows you to track any keywords and the employee and/or customer sentiment around them. For example, your brand name should be one of the primary keywords that you track.
Our tool's instant alerts will notify you whenever your company's negative sentiment gets to a certain percentage. That way, you can respond in real-time, giving you the opportunity to get ahead of any organizational issue, such as poor customer service or slow response times. With this advantage, you can get ahead of anything that could harm your reputation among your employees or consumers.
Review Response
This is perhaps the most valuable activity you can perform amidst the Great Resignation. If a current or former employee is unhappy with your organization, they will almost undoubtedly leave a review. People trust reviews — they want to hear from friends and family before making a major decision.
In the lens of the Great Resignation, one of the most important review sites to monitor is Glassdoor. Employees and candidates will flock to job board websites to chronicle their experience with your organization — especially if it's bad.
While it's easier to respond to positive reviews, you always need to respond to each piece of bad feedback with a thoughtful response that addresses the problem and seeks to solve it. That way, you stand a chance at changing that negative review into a positive one, salvaging that person's experience with your company. The Reputation platform makes it easy to monitor and respond to your online employee feedback in a timely manner.
The Great Resignation is here and will likely remain for the foreseeable future — but your business and employee satisfaction doesn't have to suffer because of it. Strategically leveraging Reputation's managed services to monitor and respond to feedback on the employee experience can help you get ahead of potential problems before they have the chance to tarnish your reputation.
Not only can we help with capturing data all in one place, but you can monitor and respond to that feedback. You can dissect it and analyze that data in order to make a real change. There's a lot you can accomplish when you're able to bring all of that data into one place. Who knows — you may even find yourself gaining employees instead of losing them.
Keep Reading: The Cost of a Negative Employer Brand