Why Online Reputation Management Matters to Mortgage Lenders
Reputation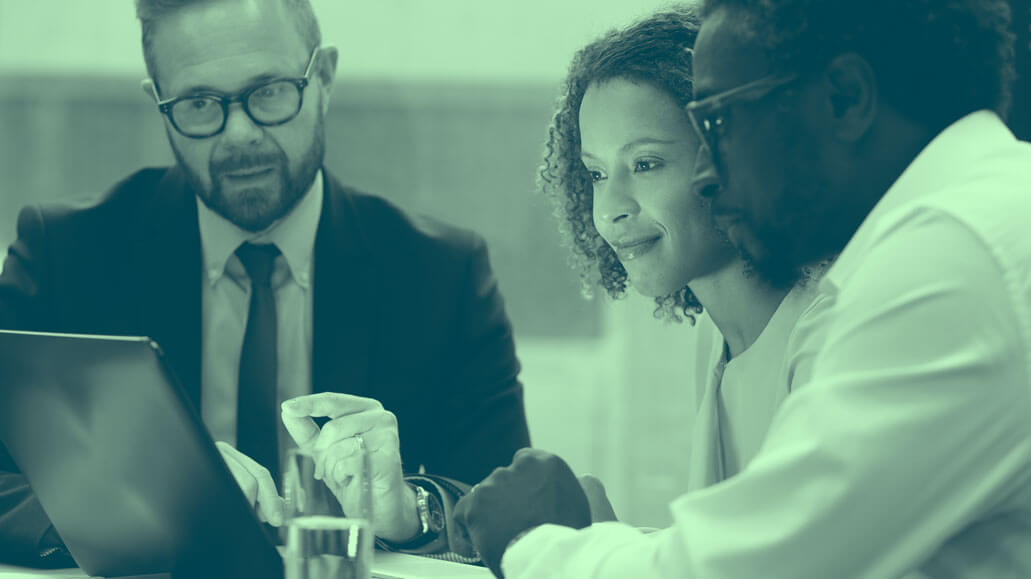 The mortgage lending industry is a tale of legacy lenders versus upstarts. Legacy brands include as Bank of America and Wells Fargo fighting smaller, and digital players include companies like Guaranteed Rate and Loan Depot. And digital is the battleground, with every aspect of the business from mortgage loan applications to appointments going online.
Online reputation management will separate the leaders from the followers going forward. Here's how the industry is changing:
1. The Rise of Millennials
Millennials – the generation born between 1981 and 1996 – became the largest generation of loan borrowers in the 2010s. Although they were not born in the digital age, they certainly came of age when Amazon and Google began to exert their influence. Millennials were also stung by the recession of 2008, caused by the subprime mortgage crisis. Consequently, Millennials have changed how people shop for mortgages.
Instead of calling their local bank to ask about getting a loan, they go Google. Then, they do more research than baby boomers would do. Their expectations for good service have been set by the seamless and personal experience they get on Amazon.
Millennials expect a digital-first experience. They also expected banks to provide:
A friction-free user experience supported by technology
Transparency information, especially prices and fees
Easy and open answers from mortgage experts.
Educational tools to help them while they did comparison shopping.
Today Millennials are not only the largest generation of mortgage buyers, but they are also the largest generation, period. Saddled by student debt and affected by the present-day economic recession, though, many Millennials are delaying their purchase of a first home. They are a cautious generation, and mortgage lenders need to compete even more aggressively for their business. Since the search for a home happens online, that means the battle for Millennial home buyers happens online.
2. Established Players and Digital Startups Are Competing Side by Side
Millennials are also partly responsible for the rise of digital-first mortgage companies, a phenomenon that took hold in the 2010s. For many years, applying for a mortgage loan meant working with a large brick-and-mortar bank such as TD Bank. But startups such as Quicken Loans have accelerated a digital-first push.
Quicken Loans in particular has become one of the largest online retail mortgage lenders thanks partly to an aggressive branding campaign. Quicken Loans responded to digitally savvy Millennials with its Rocket Mortgage. With that company, the entire home loan process is managed online, from initial application to scheduling home appraisals.
With Rocket Mortgage, a person can technically get approved for a home purchase in minutes. Corner banks that depended on their loan officers to manage the mortgage lending process have needed to adapt. They've beefed up their own digital presence, offering tools such as online mortgage loan calculators. The major banks now make it possible to apply for mortgages online, thus speeding up crucial steps such as providing estimates of closing costs.
3. What's Next: Online Reputation Management
The rise of the stay-at-home economy in 2020 has made the adoption of digital even more imperative. Now managing a digital-first experience is an expectation for every generation, not just Millennials, and banks are scrambling to be more responsive online. As Housing Wire put it:
Digital isn't a marketing strategy anymore. Open houses need to be conducted virtually, and applications, processing, underwriting and closings all require a work-from-home workforce to get the job done.
Homeowners that have experienced a stream of marketing about online lending have come to expect their lenders to communicate with them via their mobile devices.
The stakes have been raised. It's not enough for a mortgage company to offer more products and services. It's not enough to build a better website and a better virtual tour experience although all those things are certainly important. At a time when home shoppers are all online now, mortgage companies need an edge: reputation management.
They need to find happy customers to recommend them to home shoppers everywhere. They also need to learn from customer feedback to learn how to stand apart from competitors. We recommend a reputation management approach that hinges on a reinforcing feedback loop, as follows:
Get Found
Shoppers cannot do business with you, and they certainly cannot review you, if they cannot find you. But being visible in an increasingly crowded online world can seem intimidating. Think about all the places where you learn about your favorite brands – their websites, Facebook, Instagram, Snapchat, TikTok, and Twitter, just for starters.
However, that doesn't mean your brand needs to have a presence on TikTok. In fact, we recommend that mortgage lenders focus on a small number of sites:
The Review Amplifiers: Google and Facebook
We call them review amplifiers because they exert an inordinate amount of influence on the digital world, both in terms of visibility and review. Google is by far the most important place to focus your attention – especially your Google My Business listing. According to industry research, a business's Profile is the most important factor influencing its visibility in local search.
In essence, a Google Business Profile is an important jumping off point for people to learn about your business. Mortgage lending businesses need to turn their business listings into content powerhouses, with customer Q&As and descriptive content about their services.
They need to make it easy for potential customers to click through their websites, find directions to and call a local branch. And, as we'll discuss in more below, you need to accumulate reviews on your Profile.
That's because the more online reviews you accumulate on your Profile, the more visible you are. Per Google, "High-quality, positive reviews from your customers can improve your business visibility and increase the likelihood that a shopper will visit your location."
Facebook has also emerged as a powerhouse for visibility and reviews. Facebook's monthly active users have climbed to 2.8 billion, making it one of the most popular sites in the world, period. Facebook has gradually created more tools to help businesses become more visible, mostly on the paid media side.
Facebook is becoming more influential as people use Facebook to search for businesses and discuss their customer experiences. In addition, Facebook has been encouraging more businesses to use the site to conduct commerce and build their brands, which generates more reviews. According to Facebook, about one-third of people on Facebook use the platform to look for recommendations. Two out of three people visit the Facebook page of a local business or event once a week.
Beyond those dominant players, make sure you are present on a smaller number of sites relevant to your vertical.
Get Chosen
Mortgage lenders need to accumulate positive customer ratings and reviews everywhere home buyers find them. This includes their websites, social media profiles, and on their Google Business Profiles. But how do you get positive reviews?
You ask for them. That's right – it's as simple as that.
The key is to ask someone at the right time. This would be after they've closed on their home and are flush with the excitement of the experience they've had. Not only that, but they are more likely to remember details of their experience and write a more descriptive and thoughtful review.
Of course, don't ask for a positive review — that's a big no-no. Just ask for the review, either in person, email, or the communication method of your choice. Now, you might be wondering, "What happens if I get a negative review after I ask?"
Well, our experience is that when people have a negative experience, they're going to share it, anyway. But when people have a great experience, they often need a little nudging to share their insights online. It does take an extra effort to post a review. But with encouragement, that silent majority will go to bat for you.
Getting chosen is more than accumulating review volume. You need to respond to reviews, too – both the negative ones and the positive ones. Let the unhappy customers know you are committed to doing better. Invite them to have a follow-up conversation offline, where you can have a more nuanced conversation.
When you respond to customers, you demonstrate responsiveness, and you encourage more people to review you because they know you take their insights seriously.
Get Better
Managing your reputation isn't about collecting the most reviews in the world – yes, accumulating reviews is important, but even more important? Learn from reviews. By monitoring reviews, collecting customer feedback, and analyzing that data, you can uncover patterns in responses. Your branches can also learn from each other by analyzing patterns of positive reviews from one branch to the next.
Doing all this requires synthesizing large amounts of customer data, both structured and unstructured. This is why businesses are increasingly turning to artificial intelligence to scan vast amounts of data and report it. Reputation offers a software platform to help mortgage lenders ask for reviews, respond to them, and learn from them. Our platform uses forms of artificial intelligence such as natural language processing to find those crucial patterns you find when you gather customer feedback.