How Patients Choose Healthcare Providers
Reputation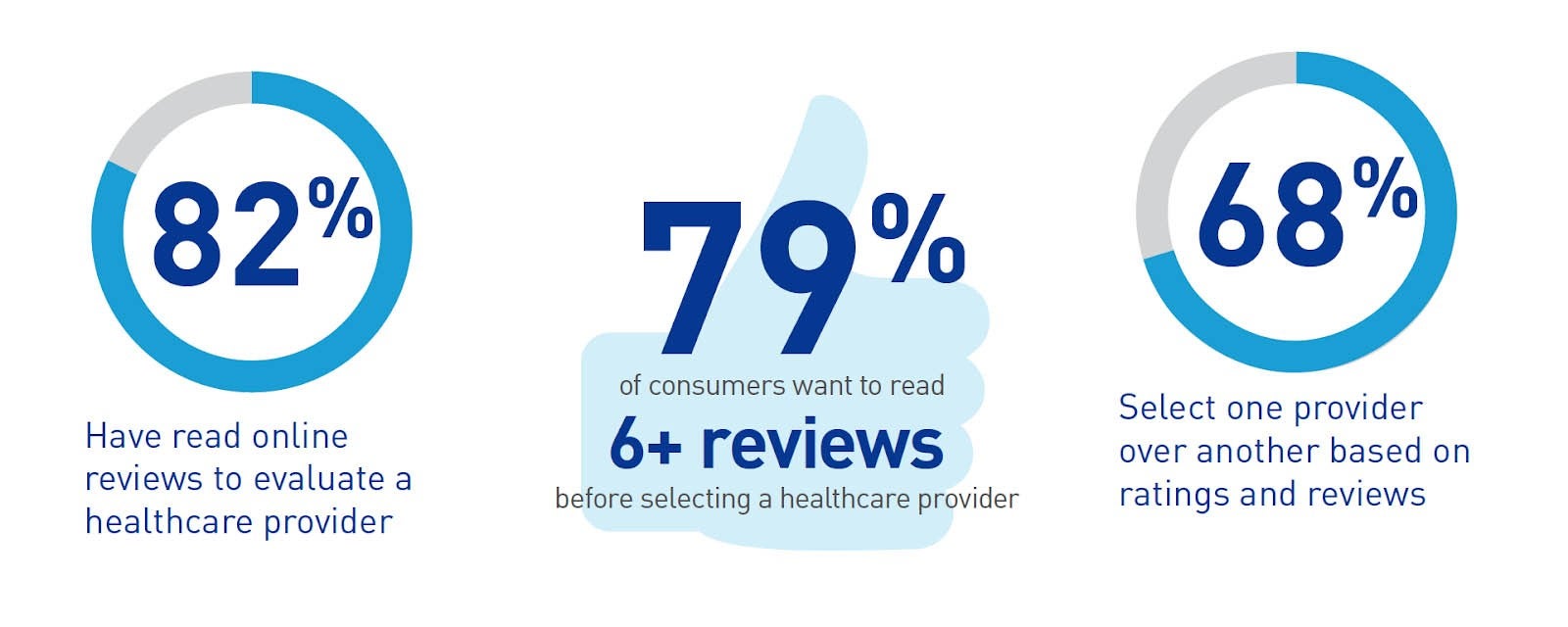 Learn More About What Patients Want
In late 2017, Reputation.com set out to understand how consumers use healthcare-related ratings and reviews. We surveyed healthcare consumers across the U.S. for answers to some key questions:
What are consumers and patients really looking for in online reviews?
What ratings and review factors are most important when choosing a doctor?
What sites are most used and trusted for this information?