Why Delivering An Exceptional Guest Experience in Hospitality Is More Important Than Ever
Michael Feeney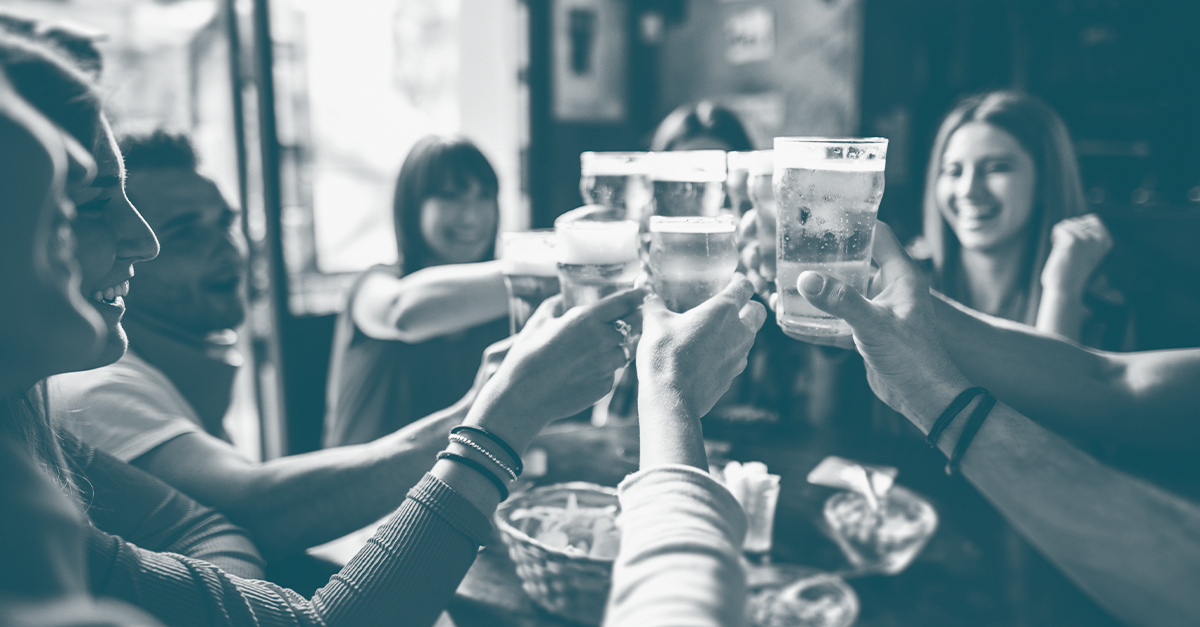 Recently, I attended a 'fireside chat' attended by senior figures – including Chief Financial Officers (CFOs) – of a variety of leading UK hospitality brands.
While it's always a pleasure to participate in such conversations, this occasion was particularly insightful as I learned a great deal more about the challenges facing the hospitality industry, the consumer trends emerging within the sector, and what hospitality brands are doing to ensure profitability amidst a cost-of-living crisis.
Increased 'Spend Per Head'
While overall consumer spending power is dwindling, the hospitality sector is experiencing a surprising increase in 'spend per head', meaning that the amount a guest spends during a visit is rising compared to previous years. 
At present, it is unclear whether or not price rises across the economy are driving this increase in spend per head or whether it signifies that consumers are spending more during outings while going out less frequently. The hospitality leaders present at the fireside chat suspect that a combination of the two factors is what is driving spend per head rises across the industry.
Hospitality Operators Are Looking To Cut Costs
With inflation running amok, it is perhaps no surprise that hospitality businesses are keen on minimising their expenditure. After all, their survival and future prosperity depend on them balancing the books and ensuring a healthy bottom line.
However, hospitality leaders are trying where possible to avoid passing on the rising costs to consumers so the industry is looking elsewhere to reduce spending on overheads. One hospitality leader at the fireside chat commented on how the sector is anticipating tough times over the next six to eighteen months when "leaning on the suppliers" will be needed to get them through it. 
Another CFO remarked, "increasing prices is really difficult and customers can't absorb all the price increases. It'd be really helpful to understand why customers are spending more, and what will keep them coming back."
Compounding the issue of rising costs is a reduction in the amount of private equity investment in the sector at present. As a result, activity around mergers and acquisitions is at a standstill because investor confidence has declined and share prices are low.
The Guest Experience Is Paramount
Despite the need to cut costs, hospitality leaders present at the round table discussion were adamant that one area that they could not afford to reduce spending is on delivering remarkable experiences for guests.
Ann Elliott, strategist and consultant for hospitality and leisure firms, explained "the experiences guests have is so vital to the sector.  I was speaking with the CEO of a pubco recently and the challenge faced right now is there are so many different channels to measure and manage guest experience.  It is so important for their business that they drive incentives around the guest experience which helps create a positive competition around delivering the best guest experience but also highlights to the teams the business focus on experience".       
One of the CFOs explained that their focus is on a "relentless approach to excellence." Elaborating on the statement, they added that, "there is a need to deliver exceptional experiences when they [customers] do come [to our venues] and therefore they will keep coming back."
Fellow panellists reinforced this message about the importance of the guest experience with one stating, "guest experience is often the easiest thing to cut but that it should not be done because of the knock-on impact it will have on delivering best-in-class experiences".
Serve Up A Great Guest Experience
When it comes to delivering a remarkable guest experience, it can be difficult for operators to know exactly what makes an experience memorable or forgetful for guests. The key to identifying factors that drive guest satisfaction lies in being able to extract actionable insights from solicited and unsolicited customer feedback data.
Ann Elliott added, "there has never been a more important time to proactively listen to what your guests are saying.  The key part I believe is being able to make sense of all the sentiment and use it to drive change in the business, but this becomes very difficult if all of your data sits in silos and why I'm recommending taking a more holistic approach when it comes to guest experience". 
As someone who is passionate about supporting the hospitality industry, I wholeheartedly recommend that brands undertake a 'key driver' analysis to determine what matters most to guests according to their feedback. By undertaking a 'key driver' analysis, it is possible to pinpoint precisely what customers value in a dining and drinking experience and how this differs between locations and formats. 
Once key drivers are identified, operators can then implement measures to improve performance at locations across their estates and incorporate business insights gleaned from key driver analyses into their monthly management reporting to ensure focus for the business as a whole.
How We Can Help Hospitality Brands
My colleagues and I are well versed in enabling hospitality brands to deliver a better guest experience. In fact, we work with some of the UK's most renowned hospitality brands, including Greene King, Marston's and Mitchells and Butlers, so if you're looking for a cost-effective way of enhancing the actionable insight you can get from all feedback channels, to ensure that guests keep coming back to you, reach out to us. We have plenty of examples of how we have helped the sector and what's needed to put your business on the path to success.