The Essential Twitter Branding Guide
Reputation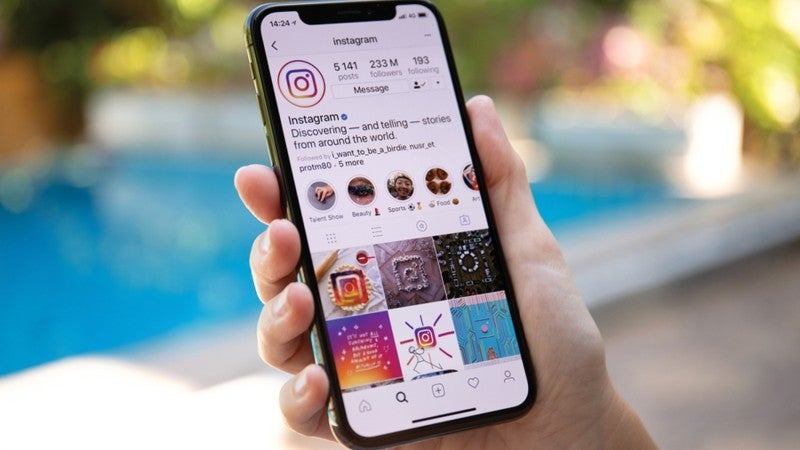 Starting a Twitter page for your business is simple enough. Anyone can open an account, upload a photo, fill out their business information and start sending out tweets. What's not so simple is growing your Twitter account and transforming it into a brand-building tool.
Why Is Twitter Branding Essential for Business?
One of the biggest reasons that Twitter branding is vital for your business is that many of your customers are already there. With over 330 million monthly active users, Twitter continues to be one of the world's largest and most active social networks. And  Pew Research reports that 40% of Americans ages 18-29 use the site. This makes it a great platform for most marketers.
Beyond the reach potential, branding your business on Twitter is essential for several reasons:
Excellent for special offers and promotions. Twitter is an excellent platform to get immediate traction for a special offer or promotion. For example, a single tweet from Virgin America went viral after it announced that selected flights would be equipped with Netflix.
Effective source of customer support. If you're not using Twitter to promote your business, you should be using it to support your customers. This is a growing trend that you don't want to ignore. J.D. Power and Associates reports that over 67% of consumers have used a company's social media page to request customer support. Gartner reports that the failure of a company to respond to support requests on social channels can lead to a 15% increase in churn. If you respond quickly and appropriately when a customer posts a concern on Twitter, you can boost consumer sentiment about your brand.
Helps build relationships with influencers. What business wouldn't love to be acknowledged by an industry expert? Twitter can be an excellent platform to build relationships with thought leaders in your space. Engage them appropriately, and some will eventually become advocates for your brand.
Can expand your customer base. As a business, one of your goals is likely to expand by growing your customer base. You can do this organically by building a formidable brand on social media sites such as Twitter. Potential customers that are impressed with your social media engagement will be more likely to give you their business when it's time to buy.
Best Practices for Creating or Improving a Branded Twitter Account
Your approach to each social media site should vary. For example, your social media marketing strategy for Twitter will be much different than the one for Facebook, Instagram or Pinterest. Understanding how Twitter works best will help your company shape the way it uses it to create or improve its brand.
Unfortunately, too many companies fail miserably at Twitter marketing and branding. Why is this? There is the mistaken belief that this platform was meant to be a means to "blast" information out to the masses. This simply isn't the case.
Twitter is an active social network that is based on relationships and ongoing conversations. Once you understand and embrace this as a business, you'll be ready to take full advantage of what the platform can offer. Here's how to do it right:
One of the most useful pieces of advice for companies that want to improve their online reputation on Twitter is to be as consistent as possible with their activity. In other words, your company should take the time to establish some social media guidelines and stick to them to avoid any embarrassment or shortfalls.
It's also important that you be consistently available on a site like Twitter, which tends to stay active around the clock. When you have the right social media management tools in place, you'll receive alerts about any mentions of your brand. You'll also have the ability to create, curate, and share targeted content from a centralized library.
Examples of Brands with Effective Twitter Presences
The brands that get the most out of Twitter are the ones that use it effectively. It helps to be funny, but it's not a deal breaker if you aren't. Being genuine and helpful comes in a close second to witty and snarky. (Some companies have hurt their brands trying to be "cute" and missing the mark completely.)
A few Twitter accounts to follow for inspiration include:
Merriam-Webster (@MerriamWebster). Most of us never thought to put the words "cool" and "dictionary" together, but here we are. Whoever has taken over the Twitter account for this reference leader has done a fantastic job of hijacking trending news and using various terms to get new followers and attention.
JetBlue Airways (@JetBlue). Long considered one of the top brands on Twitter, JetBlue responds to every single question posted by a user, and they do it fast. This is an account to study for any brand that wants to exceed on this platform.
Seth Godin (@ThisIsSethsBlog). While not a company, Seth Godin is a brand and a marketing expert. He's amassed a huge following of professionals and businesses that want to learn more about his unique perspective on branding and PR.
Metrics to Track to Ensure Brand Improvements Are Resonating with Twitter Users
One of the great things about Twitter is that the platform itself gives you some tools to track your activity and gauge your success. From your business page's account home page, you'll see the following information:
Tweets: Number of tweets
Tweet impressions: Number of times your tweets were viewed on Twitter
Profile visits: Number of profile visits from other users
New followers: Number of new followers
Mentions: Number of times you were mentioned in tweets with @yourusername
Tweets linking to you: Number of times your Twitter card was tweeted
Top tweet: Your top tweet based on impressions
Top mention: Tweet that received the most @yourusername impressions
Top media tweet: Your top tweet with a video or photo based on impressions
Top follower: Your follower that has the highest follower count
Top Card tweet: Your top tweet with a Twitter Card based on impressions
Twitter also gives you detailed information on individual tweets, such as how many users liked, retweeted, and viewed the tweet. The platform has an audience insights dashboard that can provide you with more information about your follower growth and the demographics of your followers.
Twitter provides excellent raw data, but third-party analytics can be invaluable in making more sense of the data and giving you the information you need to maximize brand awareness. When you have a 360-view of what people are saying about your brand, on Twitter and across the web, you'll have the powerful insights you need to take your online reputation to the next level.
Building and managing your company's online reputation involves actively influencing the impression that your business leaves on the public. It's your brand, so you should take the time to decide how you want your business to be perceived and then develop a social media marketing and online reputation management strategy to achieve this goal.
As you prepare to use Twitter to brand your business, download our report: How to Improve Your Reputation with Effective Social Media Management for more information.