Reputation Score is the Ultimate Measure of Brand Trust
Reputation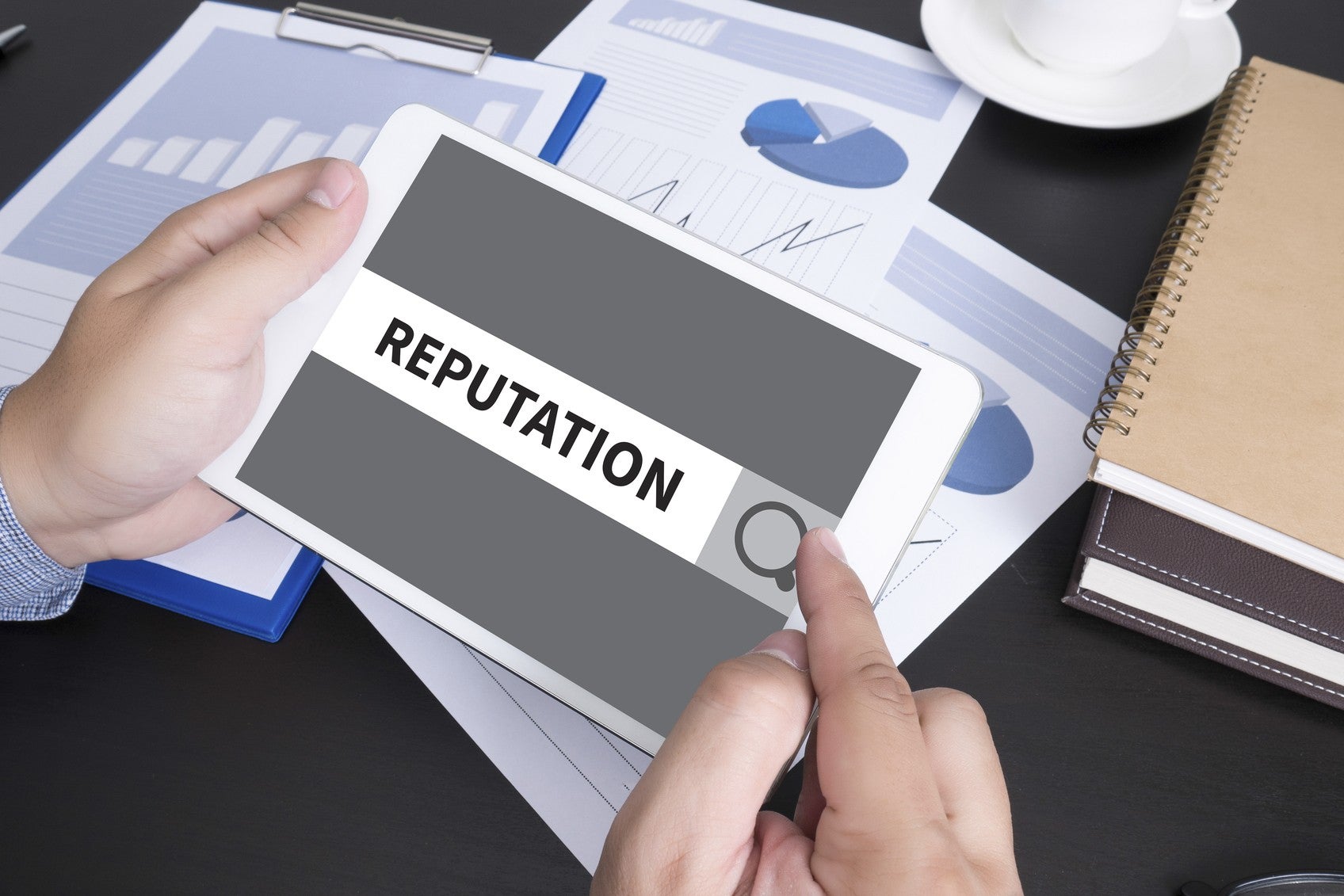 By Dilip Ramachandran, Director of Product, Reputation.com
Three little digits carry a lot of weight with lenders and potential customers. They have a defining influence over your company's financial health and success. For larger enterprises, those digits are your D&B Commercial Credit Score. For mid-sized and smaller companies, it's the FICO Score.
These scores quantify credit-worthiness. Over the years, they've become widely regarded as industry standards for evaluating risk and conveying which companies are trustworthy.
There's a similar score to measure the health of brands and their trustworthiness — the Reputation Score. It assesses all of the key factors related to customer sentiment on the internet, which is where your brand is defined by your customers.
But unlike a credit score, the Reputation Score goes further. It gives you a clear understanding of your locations' ability to deliver quality service — and helps to spot specific areas where locations can improve operations to raise performance.
What's in Your Business' Reputation Score?
There are seven critical variables that help determine a Reputation Score:
Related: What Factors Influence Reputation Score?
1. Star Ratings. The closer you are to a five stars, the better. A solid star rating shows a strong commitment to customer service and will help drive customers to your locations.
2. Review Volume. This represents the quantity of reviews — both positive and negative — that have been written about your business' customer service. These have a big impact on locations' search ranking.
3. Review Spread. The spread refers to the number of sites where reviews are being posted — from Google and Facebook to dozens of industry-specific review sites.
4. Review Recency. Recently published reviews convey that the business is actively requesting feedback from their customers. Newer reviews also help drive up search rankings for locations.
5. Review Length. Longer, more-detailed reviews denote the extent to which people actually take the time to not only rate your service, but explain why you're wonderful or could use some work.
6. Search Impressions. This plays a role in how your business looks when customers search for your locations on Google. Good rankings will spur customers to give your locations their business.
7. Listing Accuracy. If your business listings have accurate online information — such as having the correct address, phone number, and hours of operation — then this will help potential customers easily find them.
Related: Best Practices for Managing Business Listings
Your Reputation Score is a snapshot that captures the entire customer-sentiment landscape. If your score is lagging in any of these five critical measures, you'll know it.
More importantly, you'll also know in real time, and can do something about it quickly — empowering your locations to solve customer problems faster and more effectively.
The Proof: Boosting Your Reputation Score Helps Deliver Better Customer Service and Drives Revenue
Not long ago one of the world's largest automotive manufacturing companies realized the importance of having a sterling online reputation in order to drive revenue.
The auto maker knew that consumers relied heavily on online reviews to drive purchase decisions. In fact, 91 percent of all car buyers begin their shopping process with an online search, reports to Autotrader.com. And, four out of five buyers have changed their minds about a purchase based on reading just one negative online review, according to research from Cone Communications.
However, their dealers didn't have a simple and effective way to assess an online reputation or manage it. That's when they reached out to Reputation.com.
In just five months of using our Online Reputation Management platform, the auto maker was able to increase its review volume by 325 percent.
They also reduced negative review sentiment by 30 percent; increased positive review sentiment by seven percent; and their average star rating rose from 3.5 stars to 4.5 stars.
Overall, their Reputation Score improved by 275 points to 447 — 45 percent better than the industry average.
They have since implemented a solid process for monitoring their online reviews — for both automotive and major review sites. They're responding to real-time alerts, know where their reputation stands, and can see how it stacks up relative to their competitors.
And by regularly monitoring their online reputation, they're able to analyze specific review content to note star rating trends, shifts in sentiment, and volume.
This enables them to spot any operational deficiencies quickly so that they can continue to improve their Reputation Score, attract customers, and boost their bottom line.
Related: Reputation Score: The Power of Positive Feedback (with Examples)
Start Monitoring Your Score Now
You can't fully manage a business without monitoring your Reputation Score. Just as it's necessary to constantly monitor your FICO or D&B Score, it's critical to your brand and the customer experience to keep tabs on your online reputation.
By monitoring each location's score, you're able to gauge the entirety of your online reputation and customer sentiment, benchmark their reputation against local competitors', and pinpoint areas for improvement.
Regularly monitoring your Reputation Score helps your business improve operations, performance and customer experience.  And that drives revenue, which is the ultimate index of consumer trust in your brand.
Visit our Resources Center to learn more about how to improve your Reputation Score.
Keep Reading: What is a Good Reputation Score? 601 or Above