Property Managers: Build Online Review Volume to Attract More Tenants
Adam Dorfman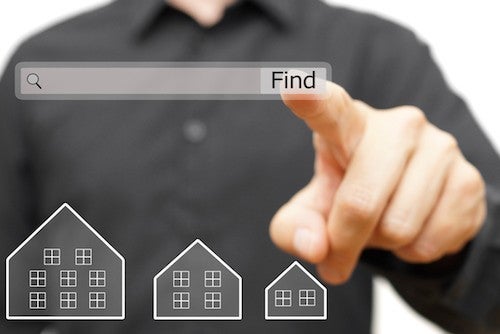 Future tenants judge you by your online reviews. If you're not building review volume, the only reviews they see may be negative ones.
It's sad but true: Most tenants only write reviews when they're unhappy. A recent study found that basic concerns, such as property condition and price of rent, were more likely to provoke negative online reviews. Other reasons can include waiting too long for needed repairs or services, not getting a full deposit back after vacating, or being evicted.
And if negative online reviews and social posts exceed the volume of positive feedback, your online reputation will suffer.
Entrata found the vast majority (94 percent) of residents looking for an apartment read online reviews during their search, with 68 percent reading between one and 10 reviews. And, 86 percent say online reviews have a high impact on their decision to rent.
But only 14 percent read more than 15 reviews — so you need to make sure the first few they see are positive.
The good news is: Most reviews are positive. More than half of all reviews on Amazon give a 5-star rating. So, the more reviews you have, the better.
Ask and You Shall Receive
As a property manager, you may come into contact with hundreds of people satisfied with your property and your service — owners, tenants and affiliated vendors are all great sources for online reviews. Yet lean property management teams find it difficult to spend time requesting and monitoring reviews.
The following Online Reputation Management strategies make building review volume easy:
Related: Why Property Managers Face a Reputation Challenge
1)    Ask for reviews: Instead of crossing your fingers and hoping that your tenants will sing your praises online, be proactive and ask them to write a review. New mobile apps enable property managers at your locations to ask for reviews in person then follow up with a text message — right from their smartphones. Other ways include sending out emails or having a kiosk in the lobby. Building review volume helps to increase rankings and ratings.
2)    Publish reviews on popular review sites and social channels: Sharing tenant reviews on Google, Facebook or other industry-specific review sites gets the word out about the quality of your properties and services, and helps build a strong online reputation. Also, ensure your business listings on these sites are accurate, so people who want to write a review don't have to work hard to find you.
3)    Respond to all negative reviews: Most people will give you a second chance if you show you care when they have a complaint and work to resolve their issue. According to a Retail Consumer Report, 33 percent of customers who received a reply in response to a negative review turned around and posted a positive review, and 34 percent deleted their original negative review. Respond promptly and politely, and reassure the reviewer you're doing what you can to fix the problem.
4)    Use an ORM platform: Online Reputation Management platforms like Reputation.com simplify and streamline review requesting, and enable you to monitor and respond to all reviews in a timely manner. They also help ensure all business listings for your locations are accurate and consistent, and offer social media monitoring and publishing. Advanced analytics and reporting can help you identify recurring issues and trends, and standardize on best practices across locations.
Remember: Timing is Everything
Consider the timing of your request. The best times to ask a tenant for a review might be after a seamless move-in or upon the successful completion of a repair. Even if a disgruntled tenant writes a negative review, with numerous positive reviews already improving your ratings, it won't have that big an impact.
Learn more about how you can simplify and streamline the process of requesting and responding to reviews.