How Negativity Bias Affects Your Healthcare CX Strategy
Reputation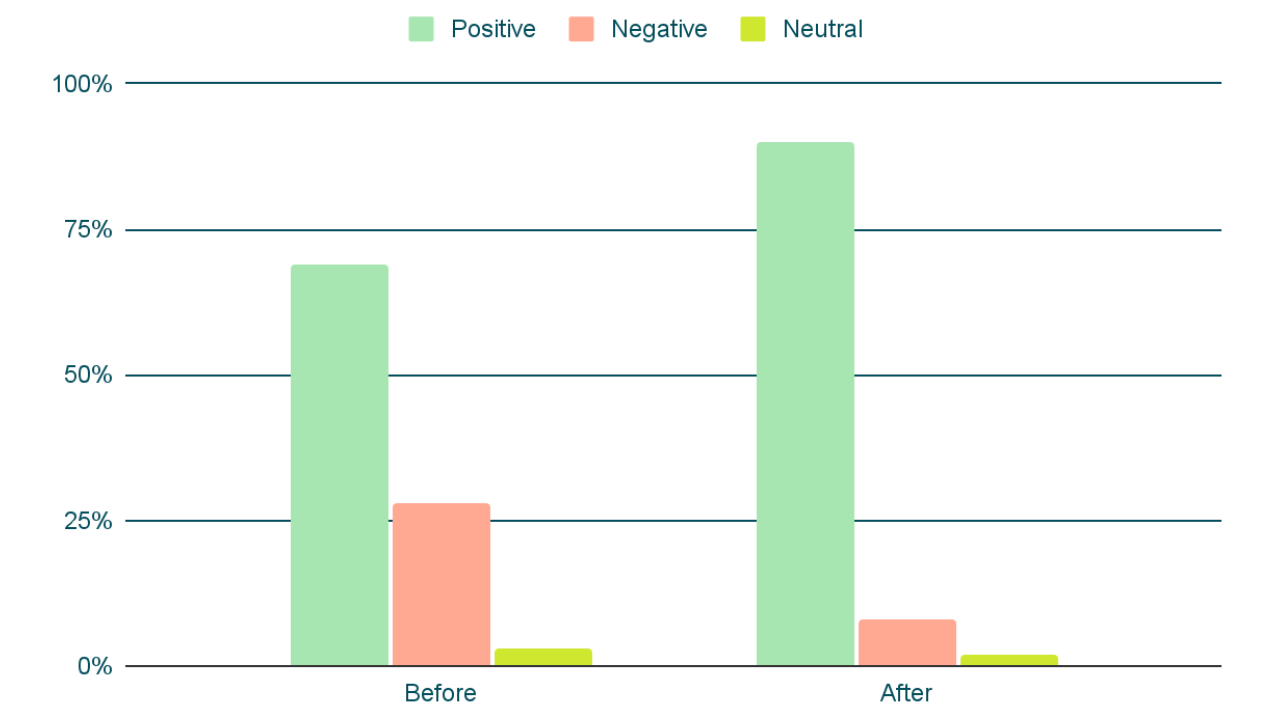 I remember when I suggested requesting patient reviews in my previous role as a consumer experience (CX) lead for a healthcare system.
A medical group leader asked pointedly, "But what if someone gives us a bad review?" This was a reasonable question. It often arises when I meet with healthcare executives today in my role as head of healthcare strategy at Reputation.
My answer might sound counterintuitive, but it rings true time and again. Patients left to their own devices are more likely to share negative feedback in real time on social media and through word-of-mouth because humans are biased toward negativity. But providers who ask for reviews can effectively counter this natural bias and improve overall online sentiment. 
Why People Focus on Negative Signals
Humans are hardwired for negativity. We've evolved to focus more on the bad and pay less attention to the good. Some experts theorize humans developed an acuity for danger by paying close attention to hazardous situations. Our brains still operate this way, even though there's no need to be on constant alert for predators.
This article argues persuasively that people more naturally recall negative experiences than positive ones. For this reason, we need a reminder to focus on the positive. The implication for a healthcare provider is this: a satisfied patient may need a nudge to recall their positive experience.
Negativity Bias in Patients
Consider this scenario: Beth has seen her primary care physician, Dr. Meyer, for years. She always finds a parking spot near the entrance and experiences an efficient intake process. Dr. Meyer is usually on schedule, conducts a thorough exam, and dispenses valuable medical advice. 
But on Beth's recent visit, she had to park in a different parking lot due to construction on the building. Then she had to wait for a new trainee to fumble through the check-in process. But as usual, Beth had a great visit with Dr. Meyer, who offered some pragmatic advice for better managing her sleep.
Related: The What, Why, and How of Requesting Healthcare Reviews
As Beth made her way past the construction back to her car, she remembered how annoyed she was. She's never written a negative online review before. But when she gets into her car, she decides to post a 2-star Google rating. The review notes that parking is a nightmare and the front desk staff is clueless.
Instead, what if Dr. Meyer had asked for a review after all of Beth's past positive visits? What if every patient of Dr. Meyer was asked for a review after their annual exam? The majority of these experiences are excellent, and the reviews would reflect that.
Time and time again, we see the same phenomenon occur. When healthcare providers request reviews, they overcome individual negativity bias. They also increase the volume of positive online reviews. 
This leads to the average sentiment to accurately reflect the positive experience and quality of care delivered. A recent analysis of 2,172 physicians and locations found that the average star rating went from 3.76 to 4.6 when they began requesting reviews proactively.

4 Tips To Combat Negativity Bias in Your CX Strategy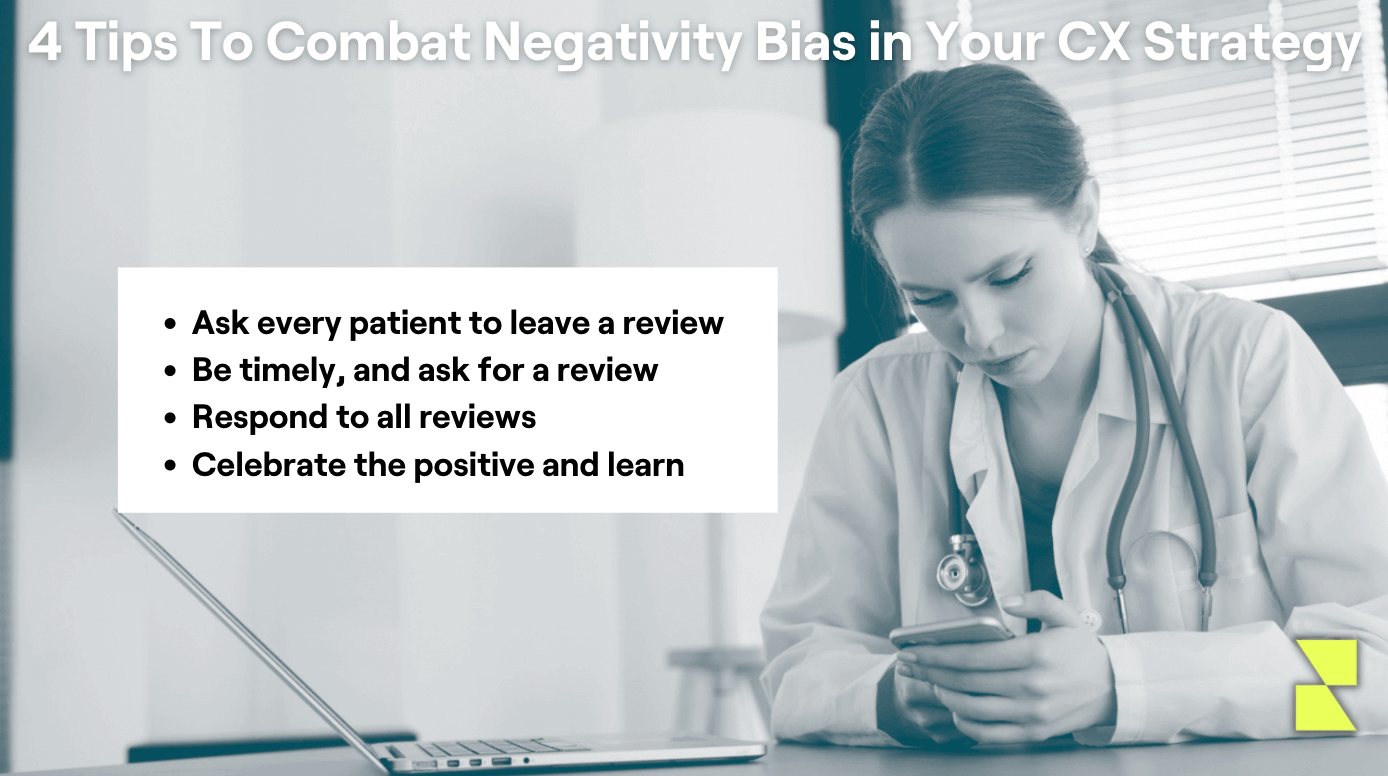 Ask every patient for a review.

People will share a negative experience regardless of whether you ask. But those with a positive experience are the "silent majority" who may not leave a positive review unless asked.

Be timely, and ask for a review

.

Consumers prefer SMS text

messaging as a communication channel

.

You can send a quick request with a high response rate by integrating your electronic medical record with Reputation.

Respond to all reviews

. Respond to both negative and positive reviews with empathy to demonstrate you are listening. This improves your visibility on platforms like Google My Business, which is

the number one review site

preferred by healthcare consumers. 

Celebrate the positive and learn.

Healthcare executives are human too. It's natural to zero in on that one piece of negative feedback among a mostly positive dataset. But positive feedback is just as valuable. What are we doing right? What do our customers like about us? Can we replicate success in other service lines? 
Contact Reputation
We help healthcare brands unlock the power of online reviews, analyze feedback data, and gain actionable insights. Contact us to learn how we can help you improve the experience for patients and providers.
Keep Reading: How to Turn Online Patient Feedback into Actionable Insights