How to Use Data to Improve the Customer Experience
Adam Dorfman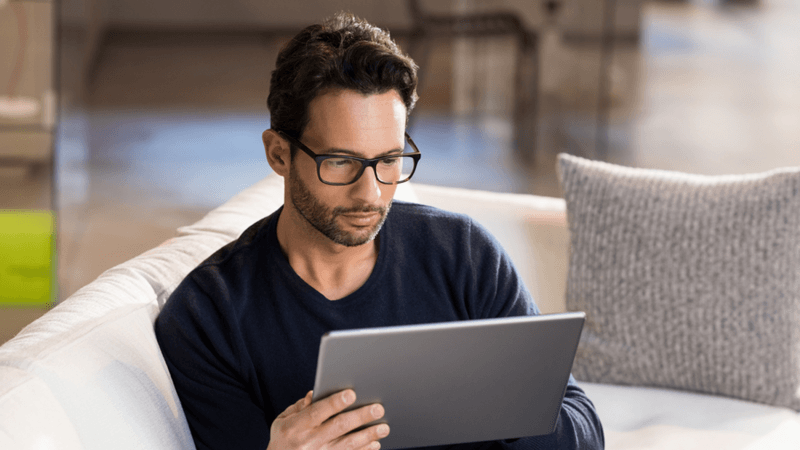 It only takes a few unhappy customers to damage the one thing that could have taken your organization years to build — your trusted reputation.
The good news is that happy customers who enjoy positive experiences can stack the odds in your favor. According to Marketing Insider Group, 72% of happy customers will share their positive experiences with six or more people.
How do you provide a positive customer experience that will enhance customer loyalty and create brand ambassadors? The short answer is data.
63% of U.S. senior decision-makers said that big data/analytics was the most important emerging technology for enhancing the customer experience. It should be a vital part of your customer experience strategy.
Here are some ways to use data to improve the customer experience.
Map the Customer Journey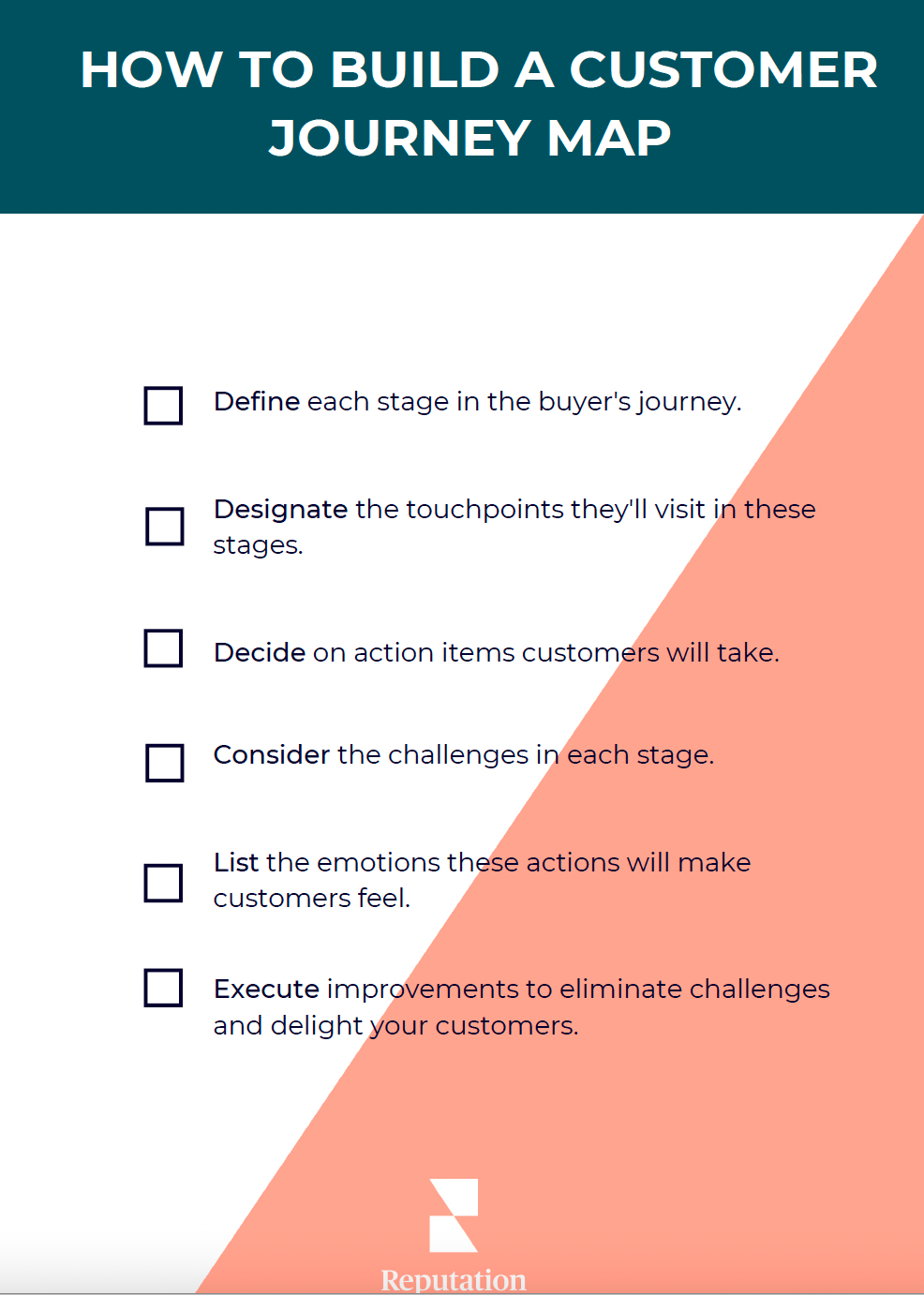 Where are you not delighting customers within their interactions with your brand? Or, more importantly, where are consumers experiencing friction and frustration with your brand?
In order to answer these questions, consider creating a customer journey map. That way, you'll get a comprehensive view of the path consumers take to find you and what channels they prefer. Uncover customer behavioral data across every one of the consumer journey touchpoints to determine where your team has room for improvement.
Each touchpoint for the customer journey gives you an opportunity within your CX strategy to create a good customer experience. This includes your customers' initial interaction with your brand, their preferred social media channels, and engagements with your customer support team.
Related: How a Viral Tweet Impacted Hertz's Customer Experience
Here are the steps you should take when you begin to map out your customer journey.
Create Customer Personas — Consider your customers' behaviors, interests, and pain points/goals. Combining all of these different aspects will help you to create individual customer personas.
Define Customer Touchpoints — In order to define the ways in which your customers find you, ask yourself the following questions: Where are customers coming from to visit your site? What pages are they landing on before submitting a contact form? Are users executing specific keyword searches?
Start with Your End Goal — Consider what your end goal is for this survey and continue to work backward. That will help you better contextualize your goals so you have a clearer idea of what you are working toward.
Customer Surveys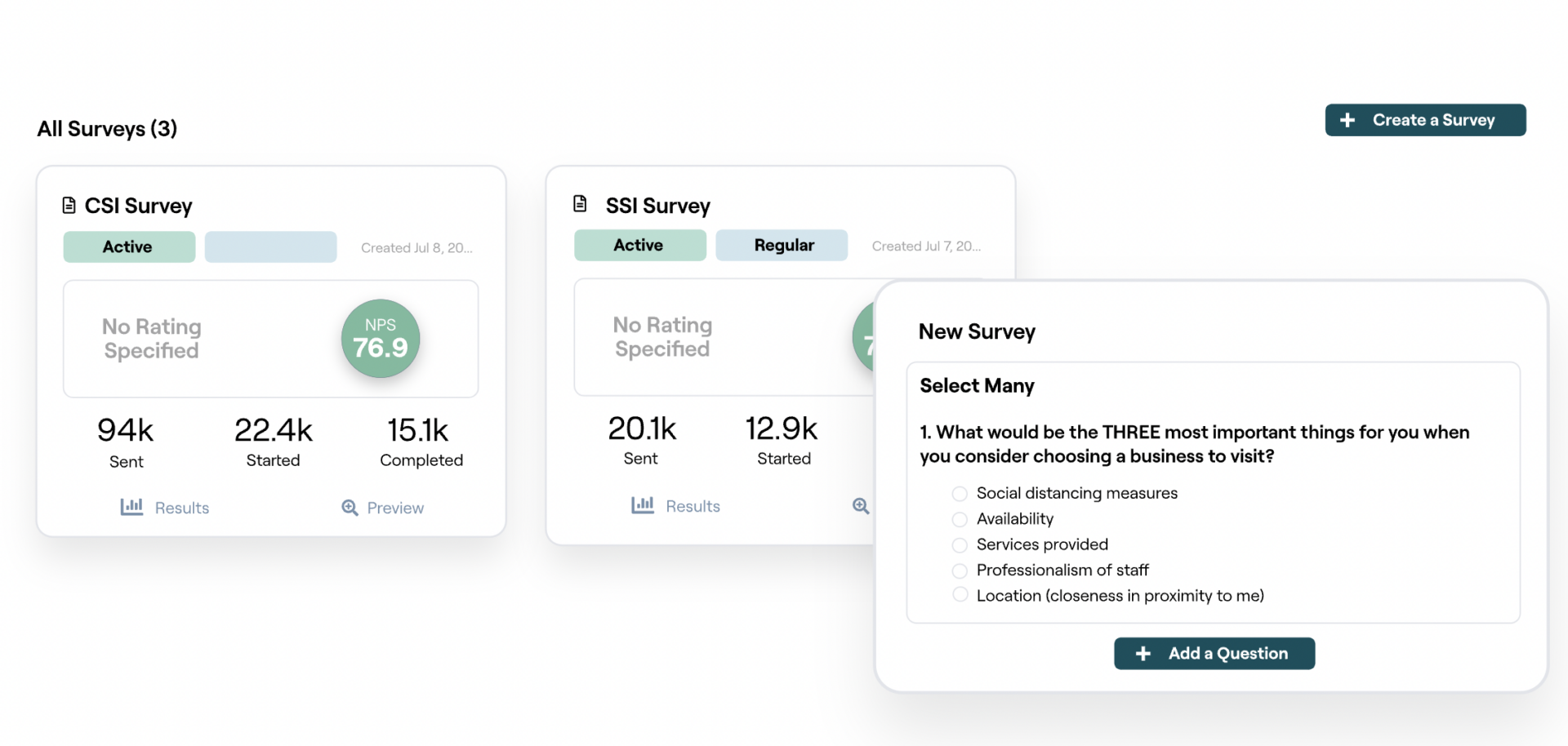 Data from customer-facing consumer satisfaction surveys provides candid customer feedback on how your services are faring in the marketplace. This data also lets you get ahead of potential brand backlash. That's because it reveals problem areas that could result in negative reviews or, worse, a damaged reputation.
The data you collect from your surveys must be actionable, allowing you to take action immediately to affect positive change. Make sure you decide on the right survey type for your specific needs. Here are some to choose from:
Customer Satisfaction Surveys — Use this survey type to deduce exactly what customers think about your products or services.
Market Research Surveys — This type of survey will show you how and where your products are being purchased. That way, you can see where you stand against the competition in your industry.
Brand Awareness Surveys — Brand awareness surveys should be used to figure out where customers purchase your products.
Event Evaluation Surveys — This survey type is only applicable to companies that put on various types of events, such as conferences. Businesses should leverage these surveys to learn more about the experience and plan better for the next one.
Net Promoter Score — This is a straightforward survey that asks your customers the question "On a scale of 1 to 10, how likely are you to recommend our brand to someone?"
Segmentation Surveys — These surveys help you to judge whether or not your team is focusing marketing efforts on the correct segment for your particular needs. Segmentation surveys will help you pivot those campaigns if needed.
Related: How to Report on the Digital Customer Experience
Here are some tips on designing valuable customer experience surveys:
Keep your surveys consistent and ensure the design aligns with your brand. You want it to be familiar to your customers.
Send surveys via SMS for increased response.
Have your product team QA in the mobile experience to make sure the survey will render properly on mobile devices.
Send surveys via the method your customers would prefer.
Use customer survey feedback properly to build trust, loyalty and local advocacy.
Ask open-ended questions to make sure you get honest feedback from all customers, whether it's positive or negative.
If you want to ask more than five questions in your survey, consider including an opt-in.
At the end of the survey, ask if respondents would like a representative from your team to contact them. That way, you can close the loop on any open concerns.
To gather actionable data, use an advanced survey solution that includes in-depth analytics that will analyze and collect customer feedback. Look for attributes such as confidence, communication, appearance and overall satisfaction. Assess performance across your locations, and also assess where you stand in relation to competitive industry benchmarks.
Use that app survey data to schedule customer issue alerts and monitor trends. Make sure you act on them immediately to make customers happy and improve their experiences with your organization. Collecting and analyzing this data can help you see if you're delivering on your company's promise.
Related: 5 Customer Experience Tips for Retailers During The Holidays
With that in mind, pull the customer satisfaction metrics that will be most beneficial to your specific business and industry. This data can give you a wealth of information to understand your customer base. Some of these metrics include customer satisfaction (CSAT) and customer effort score (CES).
Reputation Score and Management
Every word your customers speak online about your brand — whether or not you are listening — directly affects your bottom line.
Monitoring brand mentions and reviews increases visibility and gives you insight into your company's specific weaknesses. Using this data the right way bolsters your reputation, thereby building trust with your customers.
How do you use this data to provide a great customer experience moving forward?
Manage your reputation and keep tabs on your reputation score by taking advantage of our powerful data-driven solutions. They provide a comprehensive view of how your customers perceive and communicate your brand across all locations.
Also, you can review all of your customer data from one centralized interface. Use it to drive positive reviews, implement company improvements and receive higher ratings. These are all key initiatives that drive revenue within your organization.
Browse our real-life customer success stories to learn about how our solutions can drive leads, attract customers and increase your company's bottom line.