How Automotive Dealerships Should View Facebook
Adam Dorfman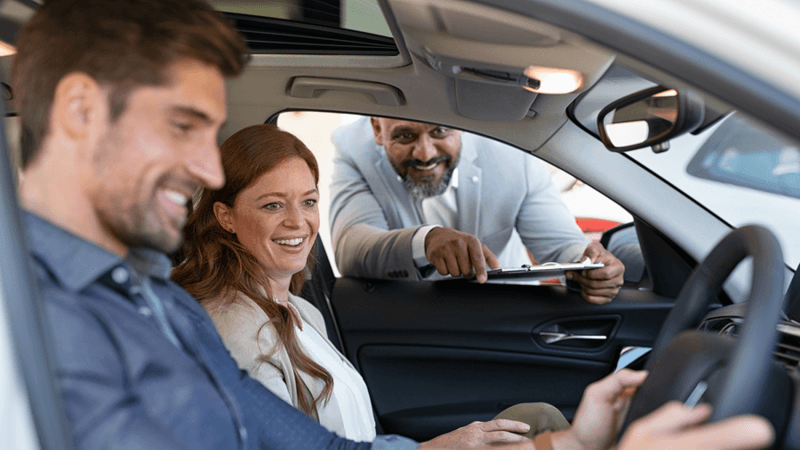 Facebook has had a big couple of weeks. On April 25, the world's largest social network saw a surge in its stock price after announcing quarterly earnings that beat analysts' estimates. Then, at Facebook's annual F8 developer conference on April 30-May 2, the company unleashed a slew of feature enhancements, including a redesign of its mobile app and an appointment-booking feature for its Messenger bots. The latter should be of special interest to automotive dealerships, given Facebook's emphasis on creating ad products and customer service functionality for the automotive industry.
Indeed, for the past few years, dealerships have been capitalizing on chatbots to attract and service customers both on Facebook and other platforms.
Significant Numbers
As I reflect on recent news, a few numbers stand out:
$5 billion: How much Facebook might have to pay in fines to the Federal Trade Commission (FTC) amid an ongoing FTC investigation following the 2018 Cambridge Analytica scandal.
8.7%: How high Facebook's share price jumped, even after Facebook disclosed the enormous fine it might have to pay the FTC.
Why did Facebook seemingly shake off the bad news about the fine? Because of these numbers:
$14.9 billion: How much advertising revenue Facebook achieved in the first quarter of 2019, a 26% year-over-year increase.
2.38 billion: Facebook's number of monthly active users as of March 31, 2019, an increase of 8%, year over year.
How to View Facebook
For dealerships, these numbers have a few important implications:
If you've been investing in Facebook as a platform, engaging with your community and promoting your dealership and all its locations — congratulations! You've made the right move. Despite its ongoing privacy scandals and slip-ups – and Cambridge Analytica is only one of them – Facebook remains a very popular place. Users may grumble about Facebook, but where are they going to go? They're using Facebook to do everything from share with their friends to look for automobiles to purchase from dealerships.
You cannot afford to view Facebook as a social network for your nephew to manage in his spare time. Facebook has evolved into a complex e-commerce platform for consumers to connect with and buy cars from dealerships, and talk about them. Think of Facebook now as an e-commerce, advertising and customer service platform, as well as a springboard for improving your reputation.
Related: Why Messaging Matters to Car Dealerships
Now is a good time to do a gut check and make sure that you:
Assign a senior-level person at your dealership to manage your presence — someone steeped in technology, e-commerce, reputation management and customer service — with the ability to manage Facebook as a partner.
Have a strategy in place for how you'll harness Facebook as a way to acquire customers and bolster your reputation.
Connect your Facebook presence to a reputation management platform such as Reputation, which makes it possible for you to learn from all the unstructured data that your customers share about you on Facebook.
For more insight into how to maximize your reputation on Facebook in the context of a broader reputation management strategy, download our report: How to improve your reputation with effective social media management.
Keep Reading: Why Auto Dealerships Need Apple Maps to Attract Customers