How Google Business Profiles Influence the Patient Journey
Reputation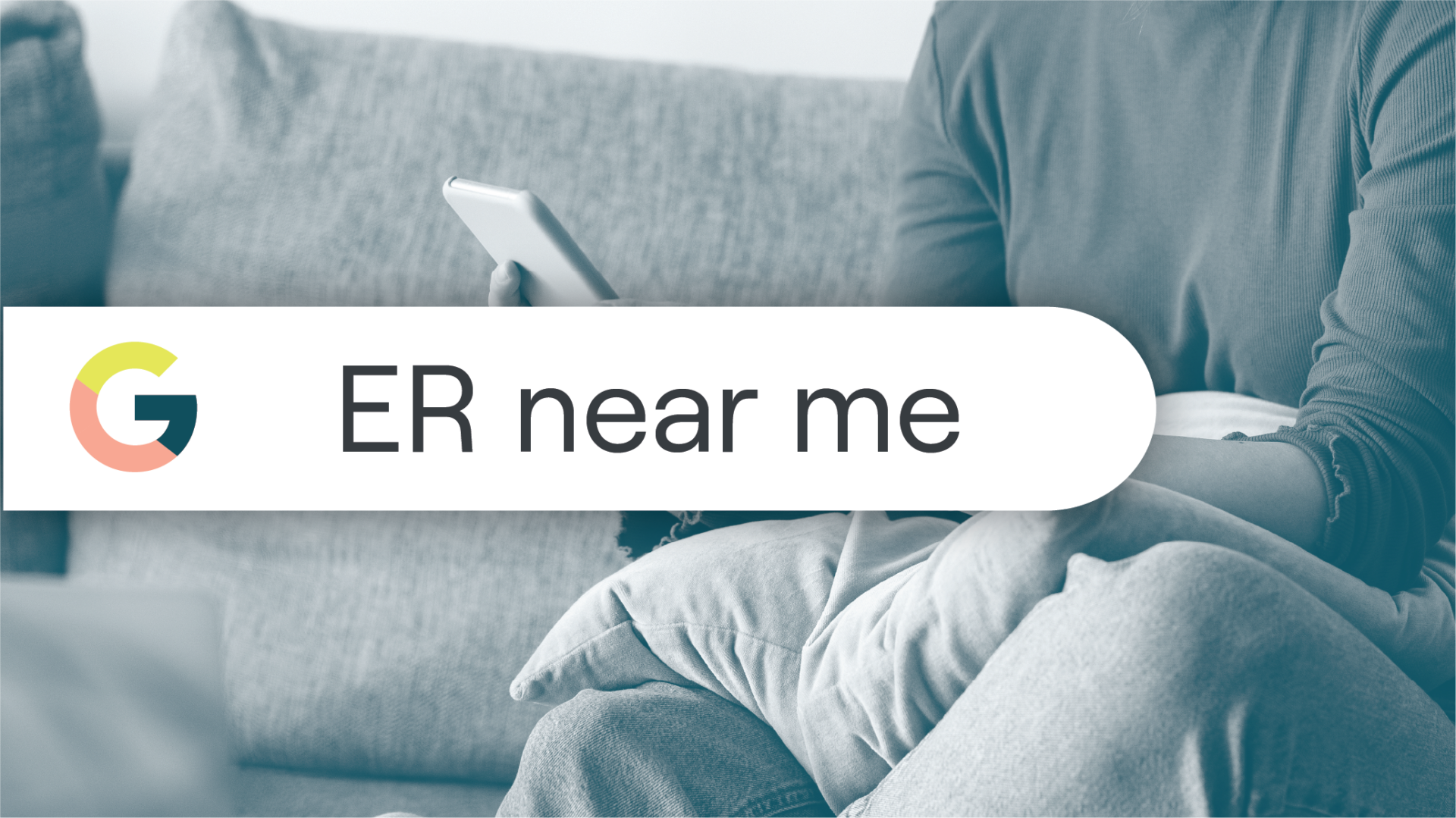 2022 marks another year of seismic change for healthcare. Even as the industry recovers from the COVID-19 pandemic, healthcare providers are faced with compelling issues such as regulatory change, the digitization of the industry, and the shift to value-based care. 
But one constant remains: Google drives the patient journey. Both facilities and physicians need to be visible and active in Google's world. This is one of many findings of the recently published 2022 Healthcare Reputation Report.
According to research that Reputation conducted with YouGov in 2021:
72% of U.S. adults read online patient ratings and reviews when considering a healthcare facility or physician.

65% of U.S. adults said they expect providers to respond to reviews.
When consumers research ratings and reviews, they tend to start on Google. Our research showed that Google is the most popular source for searching for a physician or hospital — more popular than provider/physician websites, healthcare-specific sites, or social media. Google is also the #1 review site used by healthcare consumers.
Related: 5 Healthcare Trends for 2022 (& Tips for Providers and Payers)
The Impact of Google Business Profiles
Our Data Science team examined how people have interacted with facilities' and physicians' Google Business Profiles when seeking care. That's because:
Google Business Profiles

are the most important way

for any location (in any industry) to be found when people do local searches.

Most searches on Google

do not result in a click

through to a website. In other words, when people search for something on Google, they're finding answers to their queries on Google's search engine results pages without needing to click anywhere else.
We studied listings data for 90,578 facilities and physicians in the United States. We found: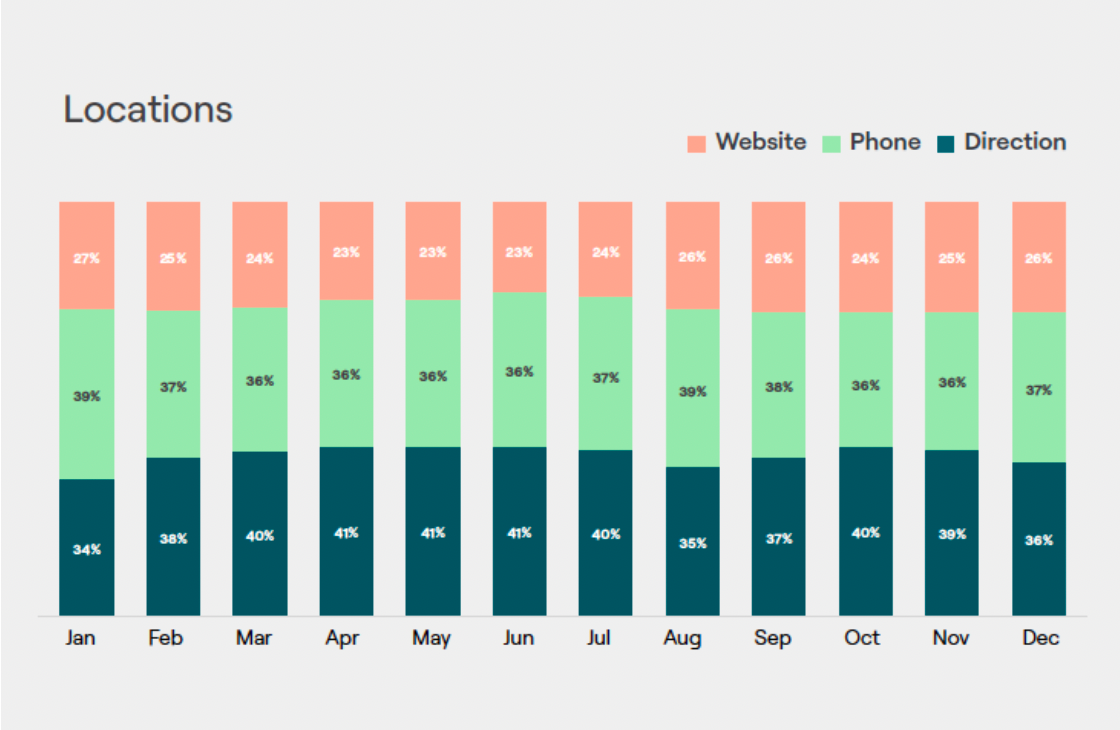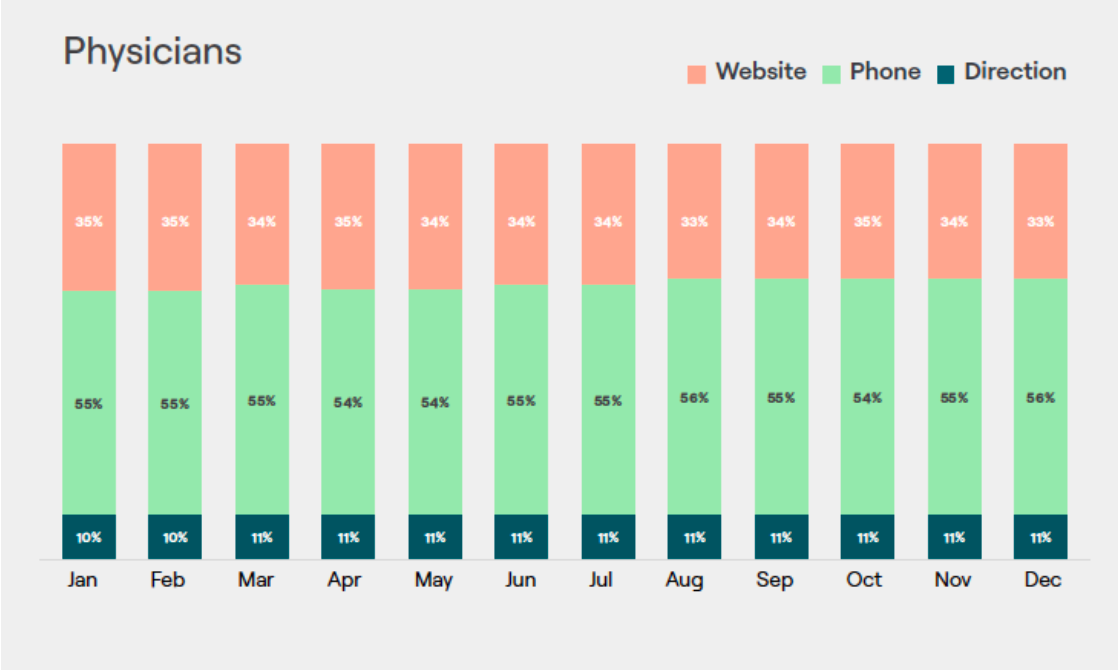 For hospital locations: actions increased by 12%. This is defined as someone clicking on a Profile to call a location, visit a website, or get directions to a location. Views were up 25%. Clicks to call a location and to get directions had the highest share of actions. The uptick shows just how actively consumers are using Profiles as a jumping-off point for finding a hospital, especially visiting a location. The variety of actions taken also underscores how much healthcare is a multi-channel experience.

For physicians: actions were down 1%; views were up 14%. Actions dropped because clicks to visit a physician's website dropped. This underscores the reality that most Google searches don't result in a visit to a website. 
We also examined the correlation between Google Business Profile actions and views and Reputation Scores for facilities and physicians. A Reputation Score is a metric that measures the strength of a location's online reputation based mostly on patient ratings/reviews. We found that:
Healthcare facilities with higher Reputation Scores have 838% more actions clicks on their Profiles than those with lower Reputation Scores.

Physicians with higher Reputation Scores have 219% more actions on their Profiles than physicians with lower Reputation Scores.
There is a symbiotic relationship between reputation management and visibility on Google. Providers that manage their reputations well get more views and actions on Google Business Profiles. This traffic means that more people learn about the provider and their patient care.
Related: How Google Business Profiles Have Improved for Healthcare
Recommendations for Providers
Optimize Google Business Profiles

. Consumers want to schedule an appointment, start a virtual visit, or send a message to staff right within the Google Business Profile. It is also important for physicians to populate their Profiles with personal information such as a biography, specialties, and photos, as well as patient reviews. They also need to humanize their brands. Physicians need to monitor reviews, respond to them, and request them from patients to improve care.

Improve your Reputation Score

. Reputation Score is a key metric for improving the patient experience. In particular, review volume and sentiment are important signals that say something about how much patients are talking about you and what they are saying. To make those signals more valuable, providers should request reviews, respond to them, and use patient feedback to improve the patient experience. Doing so grows review volume, sentiment, and recency. All of which influence Reputation Score.
Learn More
Reputation is the first Google Business Profile partner to make it easier for providers and locations to publish this everywhere their information appears across Google. Contact us to learn how we can help you get the most out of your Business Profile.