5 Healthcare Trends for 2022 (& Tips for Providers and Payers)
Reputation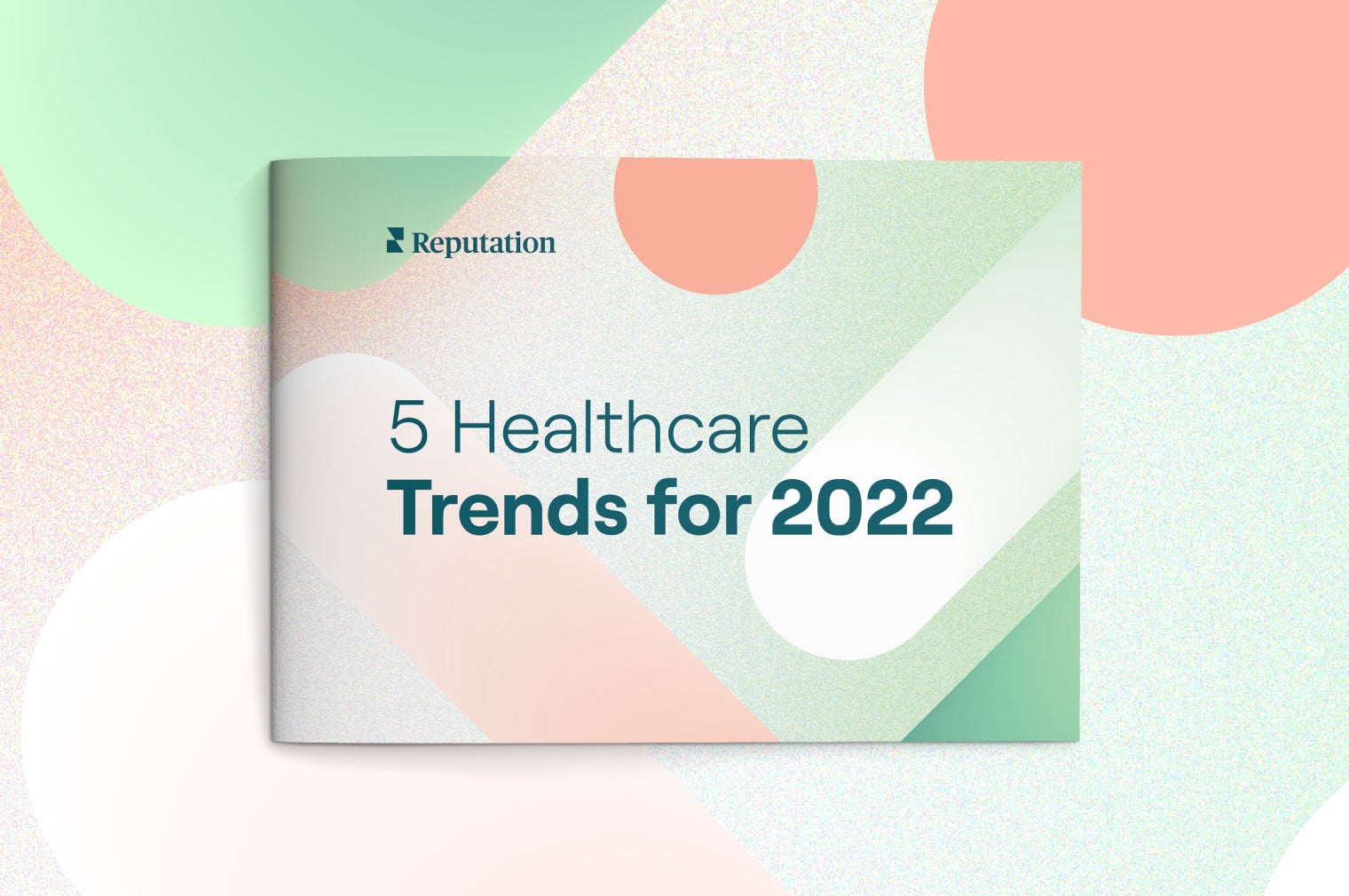 What trends are shaping the healthcare industry in 2022?
The healthcare industry is rapidly changing amid turmoil. A raging pandemic has caused worsening healthcare worker burnout and strained healthcare systems. Consumers are increasingly relying on digital channels to find care and leave online feedback. The rise of the digital consumer journey is just one of five major trends shaping healthcare in 2022. 
These trends are pushing the healthcare industry to be agile and embrace digital transformation. We discuss them all in a new white paper based on a consumer survey that we conducted with YouGov. 
In this concise, hard-hitting whitepaper, providers and payers will learn:
How the rise of the

feedback economy

has shaped the patient experience.

How Google has co-opted the consumer journey.
How providers and payers should use software to respond to digitally-focused changes in the industry.