4 Senior Care Trends To Watch Out For
Reputation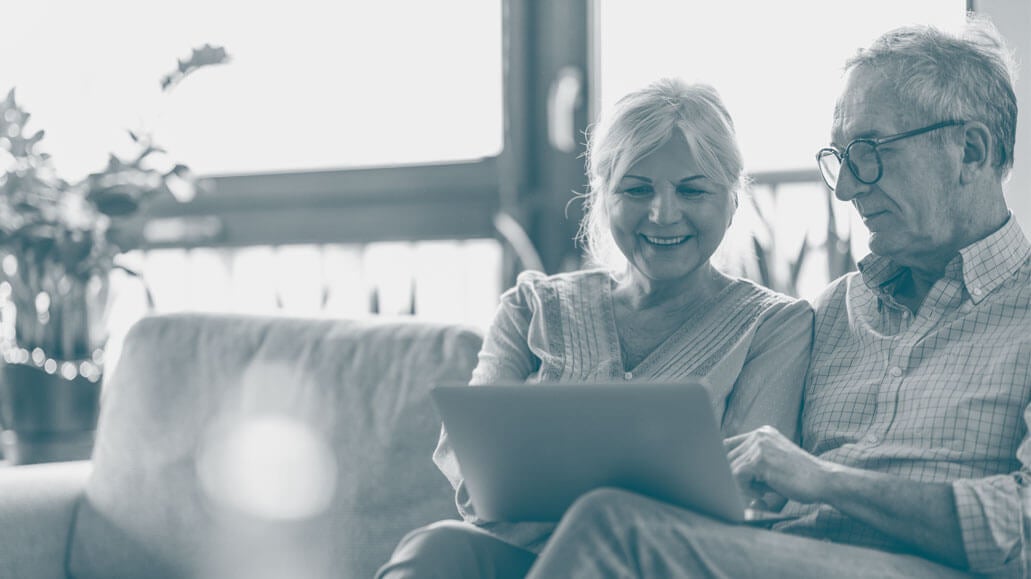 Demand for senior care communities has increased steadily over the past five years, due to many factors. Today, there are more than 46 million older adults age 65 and older living in the U.S.; by 2050, that number is expected to grow to almost 90 million. According to the U.S. Census, by 2030, one in five Americans is projected to be 65 and over.
As such, there has been a rise in the number of U.S. elderly people entering senior care facilities over the past few years. The PRB reports that with the massive population of aging baby boomers, there could be an "increase in the number of Americans ages 65 and older requiring nursing home care" by up to 75% – from 1.3 million (2010 estimate) to 2.3 million in the year 2030.
However, the Covid-19 pandemic has had a significant impact on the industry's growth. Here are the four senior care trends to watch in 2021: 
1. Seniors expect more from their experience beyond clinical care.
Senior care is the only industry where the customer continues to experience the brand 24 hours a day, 7 days a week. Today in the U.S., 30,200 assisted living communities compete for business. To compete effectively, your facility's marketing team must become adept at explaining what it's like to live in your facility, and what amenities you offer. Prospective residents and their families want to know about the range of care options you offer, your relationship with other facilities and hospitals, various care modalities and other accommodations.
However, with more facilities competing for residents, what used to be attractive amenities and services have become table stakes. Families and future residents want to hear from existing residents about how they enjoy living there. These are all critical aspects of your reputation and should be prominent on your Google My Business (GMB) listing and website. 
2. Ratings and reviews influence choice.
In addition to personal recommendations, a facility's online presence and reputation are the most critical factors influencing people's choices for senior care. 85% of consumers trust online reviews as much as a recommendation from a friend or family member. Facilities that showcase reviews and star ratings from current and past residents and families — alongside amenities and services — give families the information that they need to feel confident about their decision, and have peace of mind that their loved one will be happy with the choice.
3.Occupancy is down as Covid concerns rise.
Occupancy is at an all-time low — at just 80.7% as of Q4 2020 — and only 49% of consumers trust the safety at senior care organizations. Adding to the problem, 18% more skilled nursing facilities have reported a nursing shortage in 2020, as caregivers experience Covid-19 fatigue and leave the industry, become ill themselves or need to quarantine following an exposure. Concerned about their loved ones contracting the virus at senior care facilities or potentially receiving sub-par care due to burnout or staffing issues, many families have opted for alternative accommodations. 
Related: 3 Ways to Use Digital Tools for Senior Care Communities Right Now
4. "Covid-19 fatigue" affects recruitment and retention.
The senior care industry has always battled against caregiver burnout, but 2020 has really shown the industry's pandemic fatigue. Communities have gone through stages of being short staffed due to positive Covid-19 tests and exposure. This has led to long hours and every department stepping in to help keep residents safe. In addition to the burnout, communities also have to battle PPE fatigue.
Not only is it difficult for senior care staff members to continuously wear N95s and full PPE, but the country as a whole is facing PPE fatigue such as not wearing masks in public. Even though caregivers are always in PPE if they encounter others not wearing PPE it opens the door for potential exposure. Battling burnout is hard and Covid-19 not only made it harder, but really showed the importance of staff appreciation.  
What Senior Care Providers Should Do?
Make the best first impression
Now more than ever your digital presence is of the utmost importance as consumer's entry point has shifted online. Even more so we're seeing the shift in importance from your brand website to your entire online presence, particularly on Google. The better optimized your Google presence, the more people take action on what they see.
And you are more likely to stand out versus your competition. Accurate and complete business listings on Google and across the web rank higher and stand out in search, so that seniors and their families can find you, wherever they search online. Any incorrect location information can leave a bad impression and impact a family's or resident's experience before they ever enter your facility. That's why ensuring your listings are accurate and complete is critical.
Have a review acquisition program in place
In today's feedback economy, it's absolutely necessary to implement a review program. Third-party feedback helps families find quality care for their loved ones and feel confident about their decisions. By requesting reviews from everyone — residents, family members, donors and employees — you're providing the public and potential residents with a holistic view of the experience you provide at your facility.
And, the more recent reviews you have, the better. Not only does a healthy volume of recent reviews add credibility with those searching for care, but it also helps you rank higher in local search: A 4.5 average star rating from 60 recent reviews will tend to rank higher than a 5-star rating from two old reviews. 
Consider in-person and digital
Consumers now more than ever are familiar with using digital channels to conduct research and make purchases  It is important to have adapted to online means of communication via virtual visits, leveraging websites, social media, etc. That said, the need for in-person tours and relationships is still there. Decisions will not be made 100% online. Covid has shown us that it is no longer exclusively in-person or digital, but instead it is leveraging both virtual technology and in-person tactics to convert sales. 
Reputation Can Help
Managing the new elder care experience during the pandemic can be challenging. If you need help optimizing the visibility of your facilities, contact Reputation. 
To learn more, watch our webinar, "How the Covid-19 Vaccine Will Change Senior Care Marketing in 2021," during which we explored the best ways senior care leaders can proactively communicate about the availability of the vaccine and be prepared to address the inevitable questions. 
Keep Reading: Handling Emotional Senior Care Reviews from Family Members