Handling Emotional Senior Living Reviews from Family Members
Adam Dorfman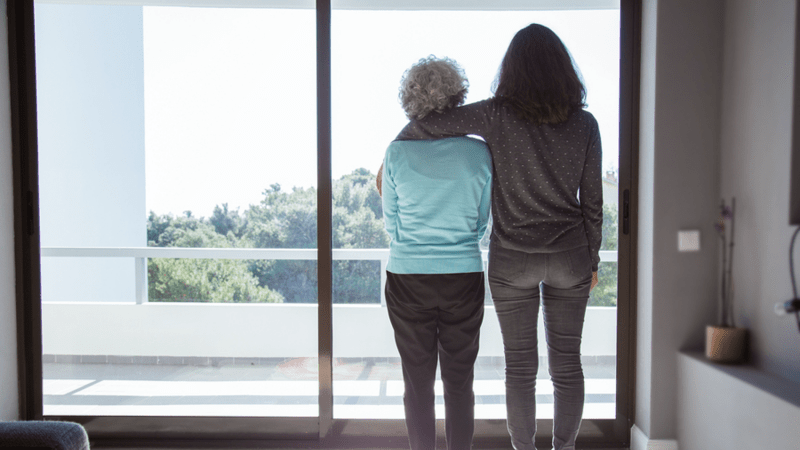 Reviews are essential for the online presence of any business. Zendesk reports that 88% of buyers are influenced in their buying decision by reviews, and 3D Cart reveals that 82% of buyers consider user-generated reviews to be extremely valuable.
It comes as no surprise, then, that for senior living facilities, reviews represent one of the most important ways to attract new residents.
Good Senior Living Facilities in High Demand
There is a high demand for elderly care services. Business Insider reports that the need for home care is growing from $100 billion in 2016 to $225 billion in 2024. A shortage of home health aides and physicians in the U.S. coupled with a booming senior population necessitates a transformative solution.
As the market for senior living facilities grows, families tasked with finding the appropriate senior living care setting for their loved ones are feeling the pinch. Emotionally fraught family members want to ensure their loved ones are receiving the best care possible while coping with the emotions associated with placing them in a senior living facility.
The Emotions Behind Senior Living Reviews
Moving oneself or a beloved family member into a senior living environment can be an emotionally charged situation, and heightened emotions (whether positive or negative) increase the likelihood of people leaving reviews on your business website, directories and your social media pages.
Those who are happy with their loved one's care will likely leave positive senior living reviews. These reviews are helpful to others who are tasked with making the same decision, but what happens when a negative review shows up?
Negative feedback can adversely affect your business and lead others to choose a different facility. Properly addressing the review can help resolve the issue for the disgruntled family member while preserving your stellar reputation.
(Download our free guide: Getting Started with Online Reputation Management to learn more about protecting your reputation online.)
When an emotionally charged negative review appears, it can be difficult to respond with sensitivity and professionalism, but there are a few things you can do to ensure you respond appropriately. Consider these best practices when responding to negative reviews about your senior living facility:
Respond quickly. Responding quickly to negative nursing home reviews serves two purposes: 1) The reviewer will see you take the feedback seriously and care about providing the best possible service. 2) You're more likely to establish a good rapport with the reviewer, which can lead to a constructive conversation offline to resolve issues. Quick responses also show you take the time to read reviews and are serious about handling inquiries. Try to respond within an hour or two of seeing the review. Don't leave it unanswered for more than 48 hours.
Set alerts to receive notifications. Set your social media pages to notify you when you receive comments or are mentioned. Most social media smartphone apps include this capability.
Take ownership to resolve any issues that surface in a negative review. People who follow you on social media and other pages will evaluate your responses to negative assisted living reviews. For many, the negativity of the review is less important than seeing the way you respond to it. Avoid becoming defensive. Instead, respond with compassion and professionalism.
Provide an alternate means of communication. It's important to address negative nursing home reviews, but you want to conduct all follow-up conversations privately. When leaving your response, provide a phone number or email address so the reviewer can contact you, or encourage an in-person conversation if the reviewer is local. This has the dual benefit of ensuring privacy for your senior living residents and providing you with a better opportunity to fully address the issues involved.
Turn reviews into marketing opportunities. Think of reviews as an integral part of your business. You want others to know you can provide the best care possible, so treat each review as an opportunity to extend your outreach and improve the valuable services you offer. Use reviews for marketing by featuring them prominently on your website and social media pages. Mine your reviews to see what areas of your facility are working well and what areas need improvement. Then, as you take action on those insights, emphasize those positive changes in marketing materials that will resonate with families looking for a facility for their loved ones.
Caring for America's seniors is costly for family members who are seeking the best facilities for their loved ones. It is estimated that by 2020, 56 million Americans will be 65 or older. Nearly 70% of those who reach 65 will not be able to care for themselves at some point in the remainder of their lives.
In this environment, senior living facilities that ask for, respond to, and feature reviews are positioned well to outpace their competitors and improve their online reputation to drive business.
Learn more about reputation management in the senior care industry by downloading our ebook entitled "Effective Online Reputation Management for Senior Living Facilities" today.