Facebook is Changing the Rating Game — How to Win
Reputation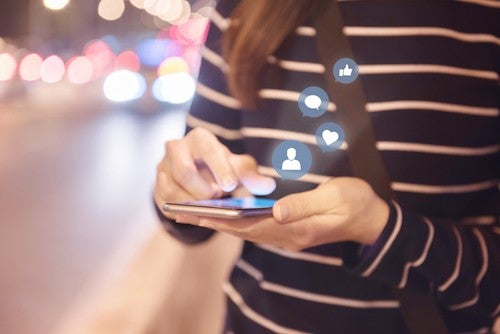 Recent changes to Facebook's algorithm have resulted in a greater emphasis on content, placing even more importance on online reputation with business' customer reviews and star ratings.
On January 11, 2018, Facebook rolled out major changes to its News Feed algorithm, which will change the way people see your company's content.
"Organic distribution," which includes likes, shares and comments, are now given more weight.  And the site's News Feeds will now prioritise interactions between friends and family over company-generated content.
The importance of managing your company's online presence is greater than ever. According to research by Morning Consult, among small and medium-sized businesses on Facebook in the United Kingdom:
55 percent say they have increased sales because of the social media channel.

59 percent believe the channel helps them to sell their products or services in other cities or countries.

70 percent say the social site helps them attract customers.
These changes mean that content you produce as a business, and the reputation your company has online, now plays a bigger role than ever in getting noticed.
But because of Facebook's new algorithms, you can't simply publish content and cross your fingers — you need to make sure your followers share it.
Nearby Places
Another significant change in the way Facebook displays content is the feature, "Facebook Nearby Places." This feature pushes notifications to users based on their preferences and location.
For example, if you're out and about in Liverpool, London, Sydney or New York or other major cities, Facebook may occasionally notify you if you're close to 'highly rated' restaurants, cafes, bars, shops and more.
However, there's a catch: Facebook will only consider the top 3 highest-rated establishments in each category, based on its own 1- to 5-star rating system.
So, if you're not raking among their top three choices, it's time to re-evaluate your social media strategy.
Lead the Conversation
Active management of social media enables you to join and lead the conversation about your company locations and produce engaging, relevant content which, when shared, helps to increase your reach.
Wider reach increases brand awareness and search ranking, leading to more clicks and inquiries, more traffic and customers — and, ultimately, more business.
Download our eBook, "Best Practices for Attracting Customers on Social Channels" to help you begin to cut through the social media content clutter.