Getting Cross-Functional Support for Your Online Reputation Management Strategy
Adam Dorfman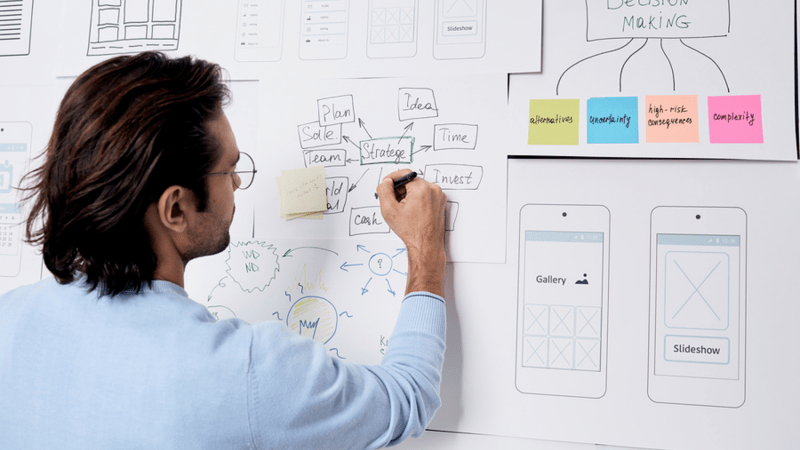 Successful implementation of online reputation management is both tactical and strategic.
While different individuals or departments may take on specific tasks related to reputation management, the organization as a whole must embrace ORM to deliver the best results. Buy-in at the very top of the leadership structure is necessary to ensure that everyone understands the importance of an ORM strategy, so they can provide support appropriate for their roles.
Who Are the Stakeholders in Your ORM strategy?
Perhaps the simpler question is, "Who is not an ORM strategic stakeholder?" ORM affects everyone in your company, and everyone has some stake in its success. That's why it's so important for an entire organization to embrace ORM as a company-wide initiative.
Key stakeholders will be individuals whose duties exert influence over ORM. These may be people who are responsible for budgeting, people who have the skills necessary for ORM success, and people who are empowered to share information with key players such as the media.
Support Begins at the Top
For your ORM program to be successful, everyone needs to pull in the same direction. It all starts at the top, but it doesn't end there.
When top leadership demonstrates a full commitment to ORM, everyone in the company is likelier to demonstrate the same commitment. Conversely, if top leadership is indifferent to ORM implementation, it is unlikely that enthusiasm for the process among rank-and-file employees will be sufficient to ensure long-term success.
(Download our ebook, "Getting Started with Online Reputation Management," to learn more about ORM strategy.)
How Can You Assign Stakeholder Roles in ORM Implementation?
Not everyone will have defined tasks that directly relate to ORM, but everyone can have an impact on a company's reputation. For example, legal and finance teams may not interact with customers directly, but their expertise on protecting customer data and communicating data privacy policies can shape customer trust. Customer support teams who interact with customers have immense power to shape customer sentiment about a brand.
Related: The 6 Pillars of Online Reputation Management
As for stakeholders who take on specific ORM tasks, there's no single right way to do it. However, a good start could involve personnel in HR, digital marketing and PR, as suggested in the following table:
| | | |
| --- | --- | --- |
| Department | ORM-related tasks | Action items |
| Human Resources | Monitor the company's Glassdoor presence | Gather, report on and share information |
| Digital Marketing | Manage and monitor Facebook, Twitter, LinkedIn, Instagram and Google Reviews | Gather, report on and share information |
| Public Relations | Monitor media mentions and respond when necessary | Gather, report on and share information |
| Legal | Answer questions about customer reviews that may violate review site Terms of Service | Ensure compliance with data privacy regulations, and ensure the company takes all necessary steps to protect customer data |
| Finance | Authorize funding for an ORM platform and collect data on the cost of ORM efforts | Report on ROI of ORM efforts |
| Location Managers and Customer-Facing Personnel in Location-Based Businesses | Undergo training on managing reputation, build review volume, provide excellent customer service | Highlight noteworthy positive customer interactions for possible sharing online |
Note that all of these departments must commit to gathering information as well as reporting on it and sharing it with other stakeholders for the best results.
Everyone in your organization is a stakeholder in ORM to some extent. Orchestrating the many tasks associated with improving reputation requires a powerful platform like Reputation that is designed for the purpose and brings everything together into a centralized dashboard. Download The Case for Integrated Online Reputation Management to learn more today.
Keep Reading: How to Raise Your Online Reputation Score