The 6 Pillars of Online Reputation Management
Adam Dorfman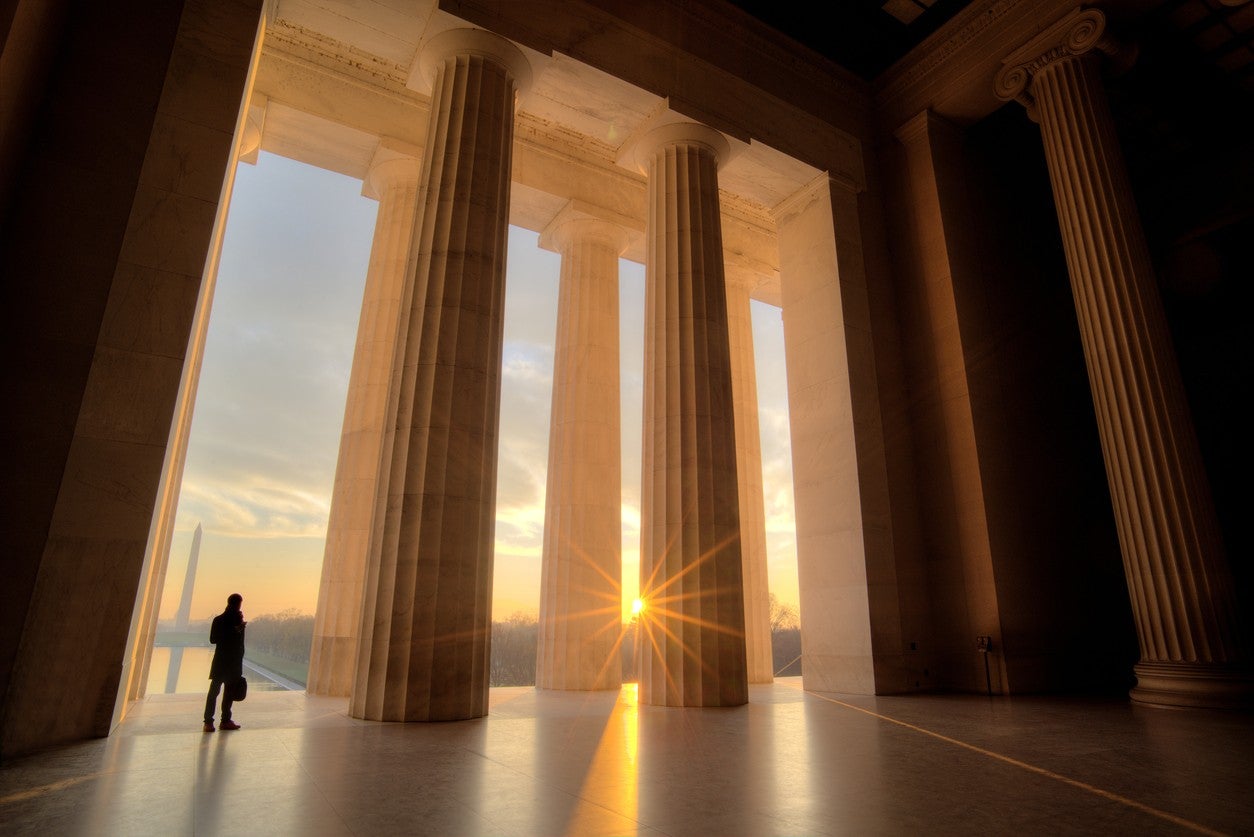 With more than  3.58 billion internet users worldwide, and U.S. adults spending over  12 hours per day consuming media, what consumers read about you online has a huge impact on your brand perception and, ultimately, revenue.
The star ratings and online reviews your business receives affect everything — from where where you rank in search results, to whether you even show up on a Google map in a Near Me search.
And there is ample opportunity for consumers to rate you. With connected devices multiplying at a staggering rate, the option to click on a star rating is always at consumers' fingertips. Eighty-eight percent (88%) of people read online reviews to determine the quality of a local business.
To ensure your online reputation accurately reflects the quality of service you provide, you have to get a handle on what people are saying about you across multiple channels and websites. It's a huge task — one that requires proven strategies.
These six pillars of effective  Online Reputation Management will get you on the right path to managing — and improving — your online reputation.
1) Request and Respond to Reviews
Moz reported reviews signals, such as the recency and number of your reviews, are one of the top ranking factors in Google's algorithm. And 69 percent of consumers say reviews older than three months don't count. You can't afford to wait for reviews to roll in — you have to ask for them.
With U.S consumers spending five hours or more per day on mobile devices, you have to make sure your strategy for review requesting is mobile-friendly. SMS can be used to engage and interact more directly with customers immediately following interactions. And our research shows companies using SMS-based review requests get up to 15 times more online reviews than those who use email-based requests.
But don't ignore the traditional methods either — use email and kiosk-based methods to round out your strategy and engage your customers in the ways they prefer.
Be sure to respond promptly — preferably within 48 hours of receiving a review. If it's positive, thank them. If it's negative, do something to alleviate the issue. This demonstrates your commitment to customer service and may prevent dissatisfied customers from complaining on other sites.
2) Use Surveys to Identify and Address Issues
Surveys help you collect information about how customers experience your products or services, identify what you're doing right and uncover problem areas so you can fix them.
But wait, there's more! Surveys can now help generate revenue for your organization.
Reputation.com's survey solution, for example, helps you gain insight into the customer experience with deep analytics and benchmarking tools. It also helps you build review volume, and amplify your success with website streaming.
Such innovation lets you fine-tune customer experience by tapping into the data, while strengthening your brand perception online.
Be sure to respect your customers' time: Surveys should be brief, readily accessible and easy to complete mobile apps, online forms or via tablets.
3) Help People Find You with Accurate Business Listings
With four out of five consumers using search engines such as Google to find businesses, accurate business listings are essential. Erroneous listings send consumers erode trust and credibility, affect search results and ratings, and could send to competitors.
For example, a listing that sends potential customers to an old location creates a negative experience that could result in negative reviews, or a derogatory social comment that goes viral and causes serious damage to a location's ability to generate business.
To avoid this potential pitfall, audit, claim and correct all your online locations listings. Google is a good place to start, but your business may be listed on many other sites, as well. Implementing a process for auditing and correcting your listings helps ensure consistency and accuracy.
4) Engage Customers and Prospects with Social Media
No business can evade the influence of social media; it's critical to monitor social channels and actively engage. Some tools help you track social activity about your business in dashboard format, so you can see the location and content of posts and establish trends.
It's important to engage via social with the community and influencers to create advocates, drive site traffic and get the word out about positive reviews and feedback. Strategic, targeted social advertisements can help raise brand awareness, as well.
Also, make sure you share your reviews to raise awareness of your brand and add credibility to your marketing message.
5) Benefit from Operational Insights
Armed with information about your online reputation, you can make operational improvements across the organization.
You may identify a recurring issue — for example, long wait times or multiple complaints about customer service at a specific location. You can use this information to make decisions about needed changes and prevent similar issues from happening in the future. Such operational insights can help you hone employee training, as well.
An integrated Online Reputation Management platform can offer insights unavailable from point solutions. Be sure the platform you select makes it easy to analyze feedback and data from reviews, surveys and social media for actionable insights.
6) Spread the Word with Flexible Reporting
Finally, reporting is key. Your C-suite needs to see and understand important metrics about how the business is perceived online. The ability to create custom reports will be essential for demonstrating outcomes of your reputation management efforts.
Visual representations of how you rank against competitors, and how your locations rank amongst each other, provide insight into your strengths and weaknesses.
The Right Platform Makes All the Difference
Not all ORM platforms are alike. Find one that's structured around the six pillars, and you're off to a great start. Learn more about getting started with ORM.