Beyond NPS: Which Customer Experience Metrics Really Matter?
Adam Dorfman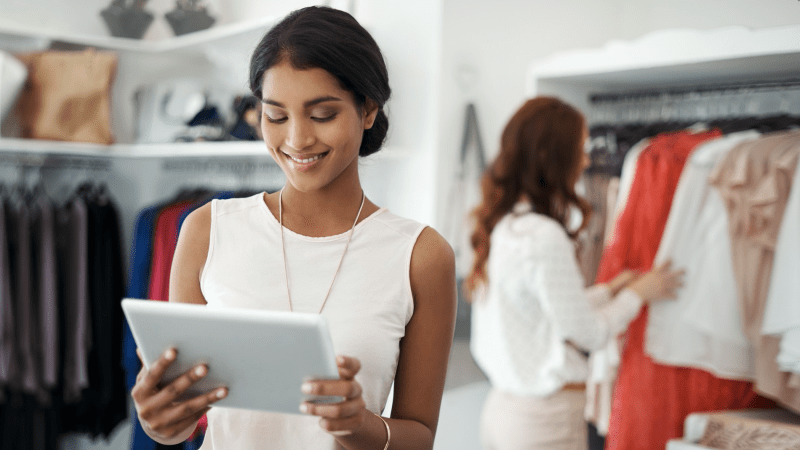 Creating an optimal customer experience (CX) is something that most businesses have as a strategy, but just "trying harder" won't necessarily get the job done. Not only does your business need to have the right processes in place to appeal to customers at each touchpoint, you must also measure progress toward your customer experience goals.
Deciding which CX metrics you're going to use can be challenging. Sure, you can use the Net Promoter Score (NPS), but that metric may not be sufficient anymore. Fortunately, there is plenty of data available to you, and these additional metrics can help paint a more thorough picture of your company's CX strategy.
Reputation Score
Your business' Reputation Score is an accurate, comprehensive representation of your brand's online reputation. It delivers real-time, actionable insights that enable you to improve the customer experience.
Reputation.com uses patented algorithms to calculate the score based on a variety of factors, including your search impressions, review ratings, volume, length, responses and recency, business listings accuracy and social engagement.
Customer Satisfaction (CSAT)
Customer satisfaction research dates back decades, and knowing how satisfied your customers are with your products, services and processes is powerful. CSAT scores are automated surveys that go out after the customer has an interaction with your business. They typically ask the customer to rate you on a scale from "Very Satisfied" to "Not at All Satisfied." You should continually measure your CSAT score, so that you establish benchmarks and set goals.
(Download Our eBook: How to Build Customer Surveys that Yield Actionable Feedback.)
Customer Churn Rate
If customers are having a positive experience with your company, they're less likely to leave. So, a high number of lost customers indicates a real customer experience problem.
Related: 10 Tips for Creating a Great Customer Experience Programme
Your business's churn rate is calculated by dividing the number of customers lost over a period by the total number at the beginning of that period. Essentially, this is the opposite of your retention rate.
Website Visitor Intent
Just as Google is now more interested in the user's intent, you should be too. The Visitor Intent metric measures "why" customers visit your website instead of how they got there or how long they stayed.
By learning more about the visitor's intent, you can optimize your website and its content to ensure that you are providing customers with the information they want. To track this, ask customers about the primary focus of their business and give several options so that it's a quick, one-click survey.
Customer Effort Score (CES)
If you're delivering an amazing user experience, customers shouldn't have to work too hard to get what they need from your business. The Customer Effort Score (CES), which is somewhat new, measures the relative effort required by customers to complete an interaction.
An interaction can range from finding a product on your website to solving a post-purchase service issue. This is another short survey question, and a customer can answer with one click ranging from "Very low effort" to "Very high effort" required to get what they need.
Every business needs an effective and disciplined customer experience measurement system to understand which parts of the process work best and where there's room for improvement. These customer experience metrics are useful tools as part of a robust reputation management program.
Download the Top Trends for Online Reputation and CX Management Report to learn more about the connection between online reputation management and customer experience management today.
Keep Reading: Reputation Management & CX: The Keys To Growth in 2021