Reputation Management & CX: The Keys To Growth in 2021
Chris-Sparling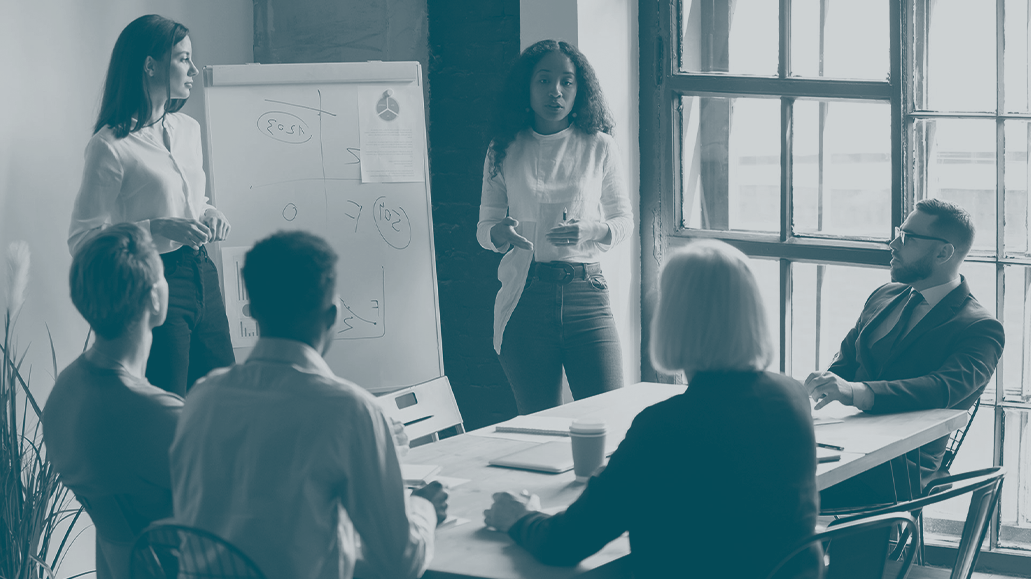 Last year saw remarkable online growth in many industries. For example, in retail alone, online sales growth hit a 13-year high while total online spending topped £141bn as 30% of all retail sales took place online.
These trends show no signs of slowing down in 2021. Thus, businesses must take a 'digital first' approach to their growth plans with reputation management and CX at the centre of it all. 
Companies that successfully take action on their reputation management and CX (or RXM as we call the new category we have pioneered) are the ones that will win new customers and drive revenue in 2021 and beyond.
The Customer Journey Starts With Google
Google is your digital front door and your presence on the world's favourite search engine has never been more important:
A business without a presence on Google's search engine results page (SERP) likely won't get found or chosen by customers eager to part with their cash for goods or services. 
Unlocking Google
Getting to the top of Google can be tough. Understandably, companies invest vast sums of money getting there through paid advertising and search engine optimisation (SEO) strategies.  
However, many prudent business leaders aim for a place in Google's local 3-pack (the listings of three businesses that appear in the search results when using search terms like "near me"). 
The local 3-pack gets 44% more clicks than organic results or paid advertisements, so the return-on-investment is potentially huge.
Getting into the local 3-pack, and unlocking visibility in Google, involves several factors, but the biggest bang for your buck could come from managing Google My Business (GMB) listings and customer reviews (3rd party feedback) effectively. 
In Google We Trust
Accurate business listings are essential to establishing trust between your company and its prospective customers: 73% of consumers distrust brands that fail to show accurate, up-to-date information on their listings. What's more, is that 80% of local searches convert, thus it's critical that your brand shows up and presents itself in the best possible way. 
Reviews, perhaps unsurprisingly, also go a long way in establishing trust and driving conversions online. Today, 91% of consumers aged 18-34 trust reviews more than a personal recommendation from a friend or family member.
Feedback Fuels Progress
Feedback, whether 1st party or 3rd party, fuels progress towards business goals.
3rd party feedback through online reviews supports a company's presence on Google by boosting listing views. For instance, a Reputation customer implementing our Review Booster module saw an exponential increase in listing views: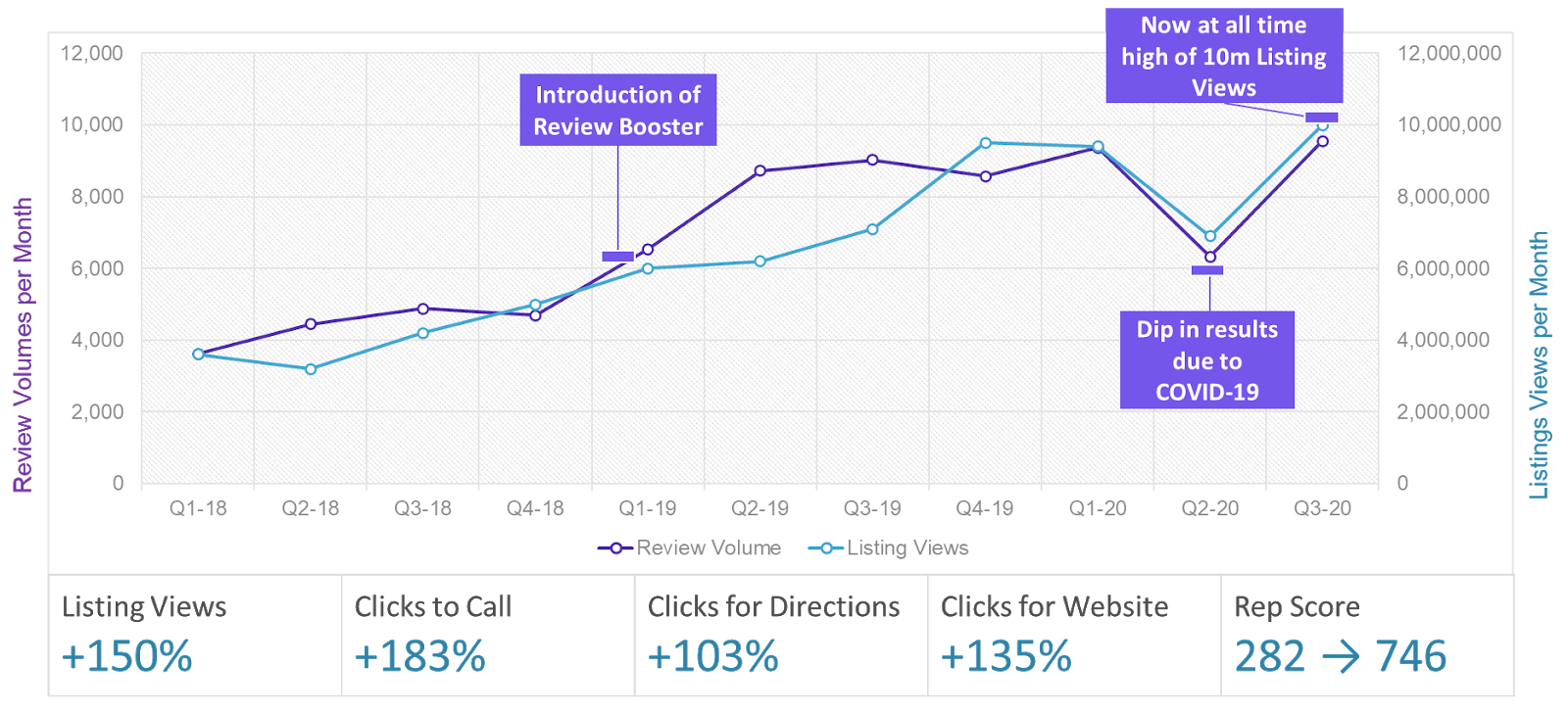 Further examples of the correlation between review volume and listing views abound. A notable case is that of PSA Retail, which saw a staggering 8,000% increase in listing views since commencing a reputation management scheme.
Companies that successfully drive review volume get more views of their listings in Google. Provided the listing information is accurate, these views are highly likely to convert.
Monetising Feedback
While managing business listings and driving online reviews to maximise listing views is a brilliant start, leveraging business growth and increasing revenue doesn't end there.  
To drive more revenue, you must drive more action. 
Too often, CX professionals fixate on measurements such as NPS score while taking their focus away from actions and missing out on opportunities to achieve business outcomes. Focusing only on the metric and not the action is akin to paying attention only to your car's speedometer while driving. You need to think about the direction of travel too, and what's acting as your sat-nav system. 
CX professionals need to consider how they get from point A to point B and what's directing them along the way. They must ask themselves, what within our CX programme is really helping us change and develop the customer experience?
Business goals should be at the heart of any programme intended to monetise feedback, and goals should determine the action taken. If your goal is to drive market share, you must understand why customers spend with competing brands and design a strategy around the feedback you receive. If your goal is to win new customers, you must delve into what's hindering your visibility online and understand why customers don't purchase your goods or services. 
Small things can make a big difference in CX, but being goal and action-oriented is critical. 
The Path To Reputation Experience Management Success
Getting found online is the fastest way to grow your business thus you should prioritise your visibility in Google, particularly local search. Remember that the customer journey begins before someone interacts with you, or steps foot into your business, so the information they find online when they're doing their research has a direct impact on their decision-making process. 
For local search visibility, review volume matters and Google favours businesses that are talked about positively online and companies that take time to respond to feedback. 
Consider 1st and 3rd party feedback and how both can contribute to your online presence, especially if you equip yourself with tools such as Review Booster to utilise the feedback to drive your online reputation and visibility. 
Simultaneously, you must ensure your business listings are accurate and up-to-date – data accuracy and high review volume and responses drive conversion rates.
Mystery shop your business to identify further revenue opportunities. Using your findings here and from 1st party feedback, you can identify the key touchpoints and outcomes that you want to influence. 
Need More Help?
If you want more information about CX and how our platform can help your business to drive revenue from customer feedback, click the 'Get a Demo' button below for a consultation with one of our CX solutions experts. 
Alternatively, reach out to me on LinkedIn.