Reimagine CX — Why NPS is not enough
Reputation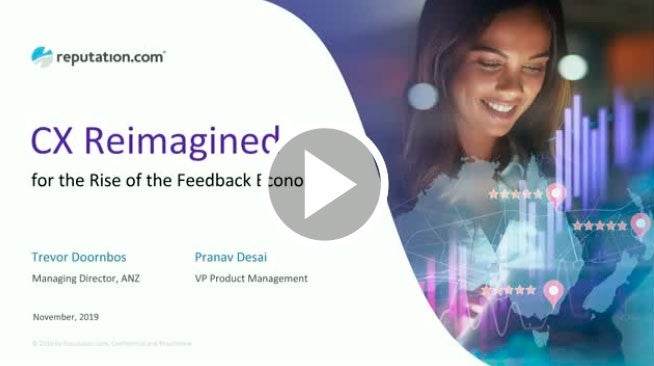 To win in today's Feedback Economy, brands must meet customer expectations for exceptional experiences — this means tuning into what they're saying in online reviews and on social channels, so you can begin to re-imagine ways to deliver the exceptional experience they expect.
During this webinar, Pranav Desai, Head of Product Management for Reputation.com, discusses how to leverage customer feedback to elevate the customer experience. You'll learn:
Why you must re-imagine CX to stay competitive in today's Feedback Economy.
How unfiltered feedback in online reviews and social commentary can help uncover actionable CX insights.
How to increase search rankings and ratings, and improve customer sentiment about your brand.